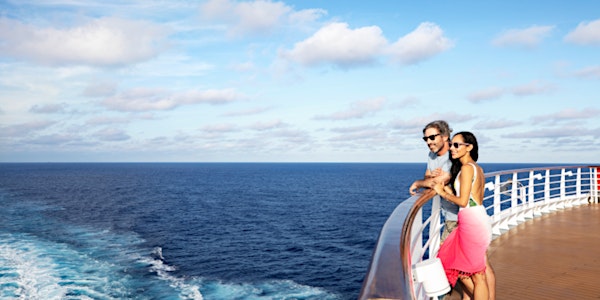 Carnival Cruise Night with Amy Shortall: Setting Sail for Adventure
The "Carnival Cruise Night with Amy Shortall: Setting Sail for Adventure" is an online event that provides an opportunity to meet Amy Shorta
Date and time
Thursday, June 8 · 5 - 6pm PDT
About this event
Join us for an exciting virtual event, "Carnival Cruise Night with Amy Shortall: Setting Sail for Adventure." During this online event, you'll have the opportunity to meet Amy Shortall, a seasoned traveler and expert cruise with Carnival Cruise Line.
Amy will take you on a journey through the exciting world of cruise travel, sharing her insider knowledge and experience. She'll give you a glimpse into life on board a Carnival Cruise Line ship, and share tips on how to make the most of your next cruise adventure.
You'll also have the chance to participate in a live Q&A session with Amy, where you can ask her anything about cruise travel and get her expert advice.
So, if you're a cruise enthusiast or just curious about what it's like to travel on a Carnival Cruise Line ship, don't miss this exciting event. Get ready to set sail for adventure with Amy Shortall and Carnival Cruise Line!