Carlos Carrasco Foundation Venezuela Benefit Gala
Description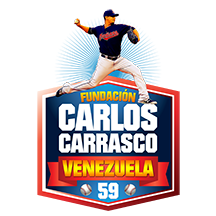 All American Music Productions and Course of Action Foundation proudly invites you to the 1st Annual Carlos Carrasco Foundation Venezuela Benefit Gala.
Join us for a night of live entertainment, food, dancing and silent auction as we raise donations for the Carlos Carrasco foundation. The Carlos Carrasco Foundation Venezuela supports causes for health, education and food among others. Founded by Carlos and his wife Karry, the Carrasco's believe that by investing in children during their most crucial growing stages, it builds stronger families and healthier children who positively impact society.
Open bar for guests along with a delicous gourmet 4 course meal including dessert!
Where: The Italian Club of Tampa
1731 East 7th Avenue
Tampa, FL 33605
Time: 6:00pm-10pm
Dress: Formal/Semi-Formal
Date: Friday, November 3rd, 2017
Questions? Please contact:
Arlene Marie
Secretary General-Carrasco Foundation Venezuela
arlene@carrascofoundationvenezuela.com
WWW.CARRASCOFOUNDATIONVENEZUELA.COM