Caring for Me Too! A Self-Care Series for Family Caregivers
Actions and Detail Panel
Caring for Me Too! A Self-Care Series for Family Caregivers
Thu, Jan 19, 2017, 12:30 PM – Thu, Jun 15, 2017, 2:00 PM PST
Description
Do you know the value of self-care? Look at this video.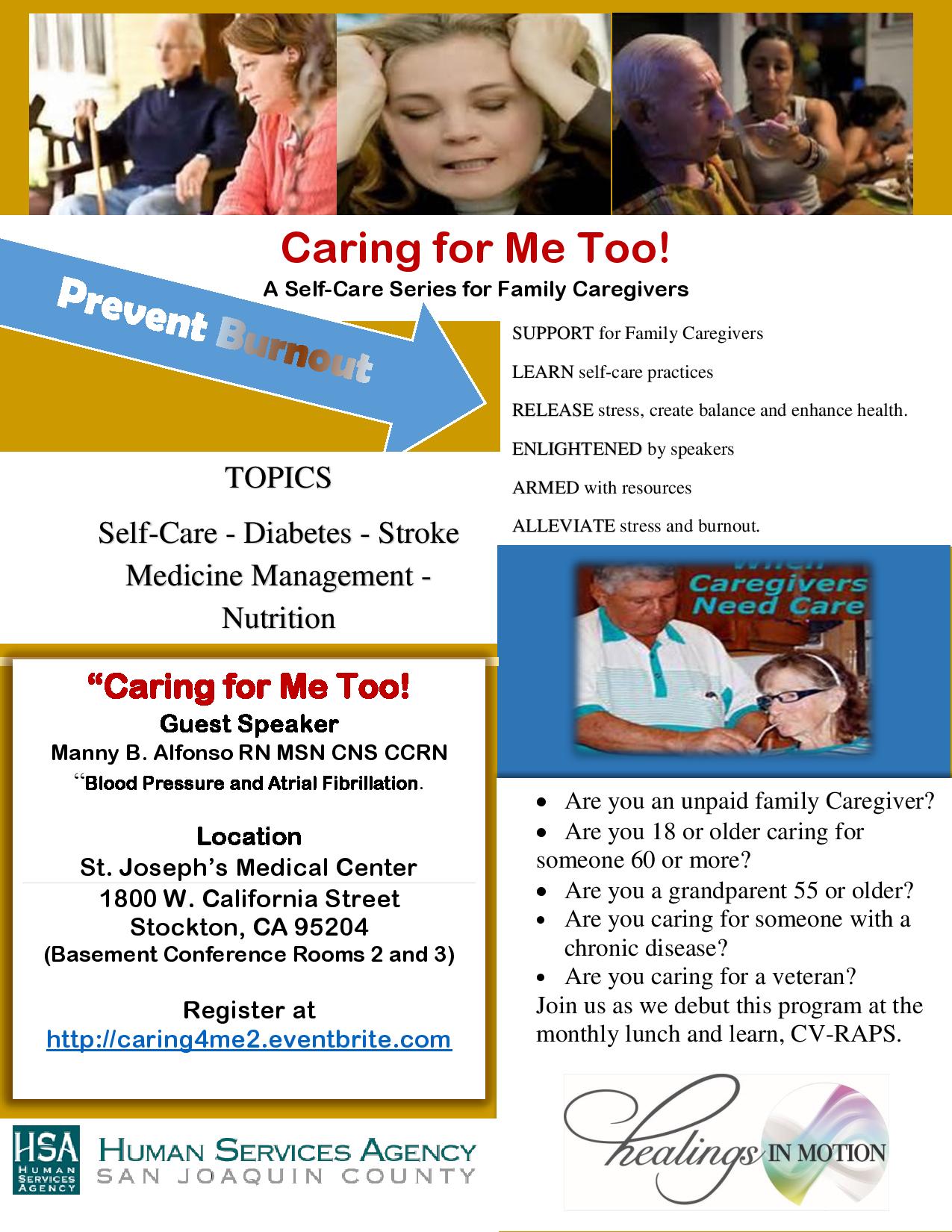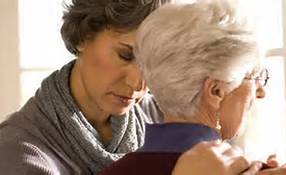 Caring for Me Too!
Caregivers need on-going support. Healings in Motion, in conjunction with the Department of Aging, is launching a Caregiver Series to provide support year-round. The overall intent is to provide a space for Caregivers to continue to learn and experience self-care practices designed to release stress, create balance and enhance health. The workshop will include a speaker, resources that will allow immediate application to daily living to help alleviate stress and prevent burnout. Throughout this series speakers will discuss topics for self-care, including diabetes, stroke, medicine management and nutrition.
Look for the workshops that will occur throughout San Joaquin County at Community Centers, Churches, Senior Centers and other locations in Lodi, Tracy, Stockton, Manteca-Lathrop and other locations.
Join us for a preview on September 23, 2016 at Dignity Health/St. Joseph's Medical Center, as we debut at the monthly lunch and learn, CV-RAPS Program, featuring Manny B. Alfonso RN MSN CNS CCRN, Clinical Nurse Specialist at St. Joseph's, who will speak on Blood Pressure and Atrial Fibrillation. According to Mary Nicholson, Founder of Healings in Motion, "before caring for others, knowing your numbers should be the first step to engage in self-care".
The target audience includes Unpaid Caregivers, Caregivers 18 years old or older who are caring for someone 60+ years old;

Grandparent Caregivers 55+ years and anyone caring for someone with a chronic disease needing support, resources, guidance with medication and aging or simply needing an outlet for relief.
Caregiving Coaches may also be available.
This Caregiver Series is a collaboration between Healings in Motion and the Department of Aging/Family Caregivers.
.