Caribbean Street Festival for Caribbean American Heritage Month (CAHM)
Description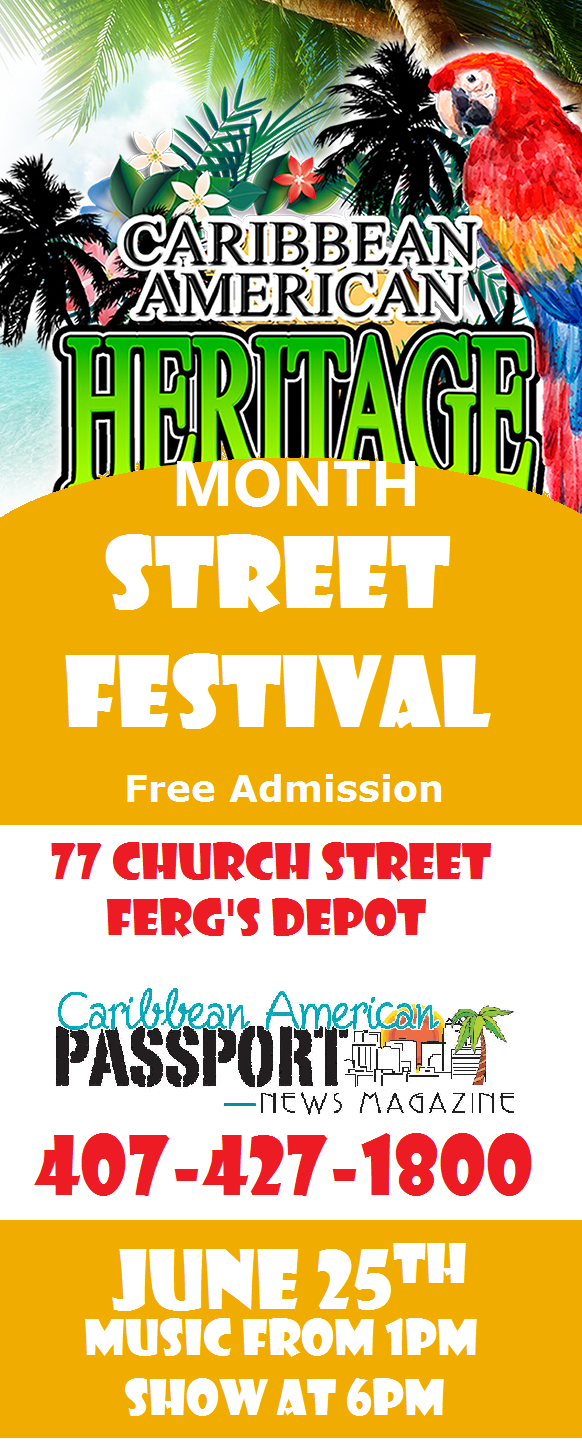 June 25th at Ferg's Depot
Caribbean Music from 1pm
From 6pm - 9pm -Free Caribbean Cultural Festival

Sunday June 25th, 2017, we'll be Celebrating a simple love of this beautiful Caribbean culture that brings people together from all races, classes and creeds in a celebration of Soca, Reggae, Calypso, Zouk and revelry together with Caribbean flavors!

EXPERIENCE CULTURAL PERFORMANCES
The afternoon will feature LIVE entertainment performances on Church Street playing soca, reggae, zouk, bachata, salsa, reggaeton, chutney and more, featuring the culture from the islands of Jamaica, Trinidad & Tobago, Grenada, St. Lucia, Guyana, Puerto Rico, Virgin Islands, Dominican Republic, Cuba, Barbados, Antigua, Haiti and Bahamas to name a few.
Experience the Islands: Talk to Caribbean people representing the various islands,
Enjoy the pageantry, culture and diversity of the Caribbean Community.

SPREAD THE WORD! TELL A FRIEND AND BRING YOUR ENTIRE FAMILY TO EXPERIENCE THE FOOD, THE FUN AND THE FEEL OF THE CARIBBEAN.
June 25th, enjoy an afternoon in the Caribbean

www.cahmfestival.com.