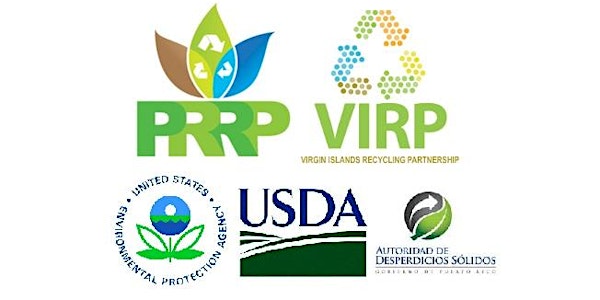 Caribbean Recycling Summit
Location
Polytechnic University of Puerto Rico
377 Ponce de Leon Avenue
San Juan, Puerto Rico 00918
Puerto Rico
Description
What: Caribbean Recycling Summit
Bringing Zero Waste Strategies to the Caribbean Basin
Sponsored by the Puerto Rico Recycling Partnership and the U.S. Virgin Islands Recycling Partnership, with the support of the U.S. Environmental Protection Agency, the U.S. Department of Agriculture, and the Puerto Rico Solid Waste Management Authority
When: December 1 & 2, 2016
RSVP by: November 25, 2016
Where: Polytechnic University of Puerto Rico
377 Ponce de Leon Avenue,
San Juan, Puerto Rico
Agenda to follow soon.
Simultaneous translation will be provided.
A booklet containing contact information for all conference attendees will be provided. Please email a current photo to Thomas Mongelli at mongelli.thomas@epa.gov by November 1, 2016.
If you are interested in presenting, please contact Claudia Gutierrez at gutierrez.claudia@epa.gov or 212-637-5036
Any questions? Please contact:
Grisell Diaz-Cotto at diaz-cotto.grisell@epa.gov or 787-977-5867
or Stephanie Anderson at siand100@syr.edu or 787-502-3095
EPA will use your registration information solely for this event. We will not share your information with any third party.
If you require special accommodations, please contact Thomas Mongelli at mongelli.thomas@epa.gov to make arrangements.