Description
Caribbean Movie Night featuring "Jamaica Green Card" and Discussion with Director Clean James
Local film Director Cleon James will have his film, "Jamaica Green Card" featured at Caribbean Movie Night in Boston on Friday, July 21, 2017, 6-9pm at the Mildred Community Center in Mattapan. The movie is followed by a discussion with its Director Cleon James and it part of a series of events in Massachusetts to celebrate Jamaica's 55th anniversary of independence this year.
"Jamaica Green Card" is based on Caribbean people making their way to the United States all seeking the American dream. The story explores the decisions they make and how they get to their goals -- following the ups and downs and misconceptions that can be formed in a bid to obtain that Green Card. Cleon James is an independent film director. A Jamaican-born videographer, he has written film featuring a number of Caribbean nationals based in Boston, Massachusetts. Hailing from the north-western city of Montego Bay, James' love for television and film was apparent from an early age and he thanks his family for "always supporting and encouraging" him to pursue his dreams. Currently Resides in Boston. Additional film releases are "Blood Shed," "Facing Reality," "Foreign Exchange," and "Jamaica Green Card."
Tickets for the Caribbean Movie night are free with an RSVP. Donations accepted for the domestic violence prevention programs in Jamaica. RSVP on Eventbrite at https://ja55bostoncaribbeanmovienight.eventbrite.com

Proceeds from the Jamaica 55 Boston celebration events will support domestic violence prevention initiatives and women's shelters in Jamaica. Celebrate the 55th Independence of Jamaica' featuring Nangie Williams Master of Ceremonies Jamaica Independence Gala and Awards https://youtu.be/G_gGxOKmnfQ.
Check out the Trailer by clicking the image below or click HERE- >https://youtu.be/So46bPaFep4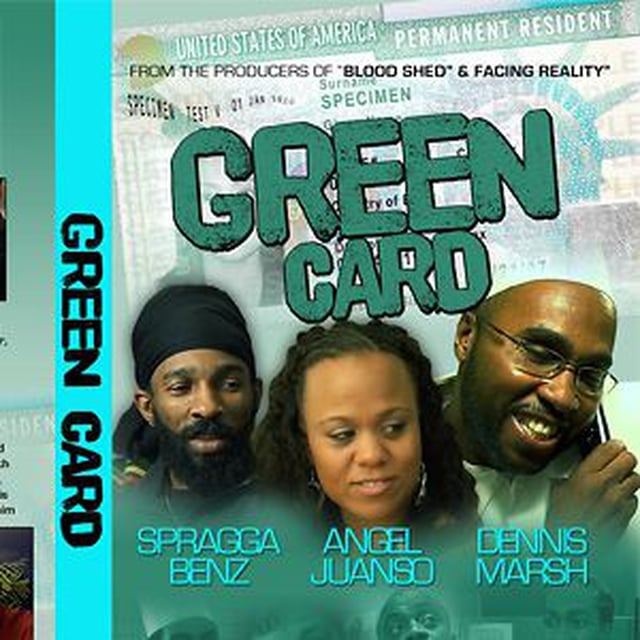 Join us as we celebrate the 55th Anniversary of Jamaica's Independence!
The country of Jamaica will celebrate the 55th anniversary of its independence on August 6, 2017. To commemorate this achievement, Celebrate Jamaica, Inc., in collaboration with the Jamaican Diaspora in Massachusetts, Boston JUMP, COJO, Jamaica Associates, and JCDS, is hosting a series of events to showcase Jamaica's history and rich culture. These events will take place from July 15, 2017- August 12, 2017. We expect to reach over 10,000 people throughout the six-week long celebration. There are more than 40,000 Jamaicans residing in the greater Boston area.
We Celebrate Jamaica's History, Culture and Our Future!
Jamaica National Day (Independence Day) was first celebrated on August 6, 1962 by raising the National Flag which signified the birth of the nation. This auspicious occasion is celebrated every year in Jamaica and the 6th day of August is a national holiday in Jamaica. Jamaicans have played an integral part in the development of American politics, music, acting, sports and culture and cuisine.
Schedule of Activities
7/15/17 Jamaican Prayer Breakfast, 8 am-12 noon, Parkway United Methodist Church, 158 Blue Hills Pkwy, Milton, MA 02186. Admission: $20
7/15/17 Boston JUMP Cookout, 12 Withington Street, Dorchester, MA 02124, 1 pm -10 pm, Admission: $20/$30
7/16/17 Yard Food, Yard Style, and Labrish, 2 pm – 8 pm, Elks Lodge, Bishop Allen Drive, Cambridge. Admission: $25
7/21/17 Caribbean Movie Night featuring "Jamaica Green Card" followed by discussion with Director Cleon James 6 pm-9 pm, Mildred Community Center, 5 Mildred Ave, Mattapan, MA 02126 (Free)
8/5/17 Jamaica Independence Gala and Awards, 8 pm – 1 am, Prince Hall Grand Lodge, 24 Washington Street, Dorchester, MA 02121, Admission: $60
7/30/17 – 8/6/17 Annual Jamaica Independence Arts Festival by Jamaicacaribe Choral Dramatic Society (JCDS), All Saints Church, 209 Ashmont St, Dorchester Center, MA 02124 (Free):
7/30/17 - Jamaica Independence Service & Reception,Ministers: Bishop Dr. Caldric Alexis, and Rev. Dr. Andre K. Bennett,5 pm -7 pm
8/1/17 – Emancipation Celebration with readings of and by Jamaican authors, 6 pm – 8 pm
8/2/17 – Jamaican Riddles; Duppy & Anancy Stories; Jamaican Proverbs;Folk Lore; Duppy Songs.Come prepared to tell a story or a riddle, 6 pm – 8 pm
8/4/17 – Folk Song Concert, 6 pm – 8 pm, Folk Songs by JCDS, Anancy Stories, Dialect Verse, Skits. Bring the children to learn/play Jamaican Song; Ring Games
8/6/17 – Independence Civic Reception, Featuring JCDS Youth Performers, 5 pm – 8 pm
8/8/17 Jamaica 55 Reggae Night in the Park, 5:30 pm - 8:30 pm, Playstead Parkstand, Franklin Park, Dorchester, MA (Free)
8/12/17 Jamaican Visual Artists Show and Reception, 6 pm – 8:30 pm, The Museum of the National Center for Afro American Artists, 300 Walnut Avenue, Roxbury, MA 02119 (Free)
Contact Information:
Celebrate Jamaica, Inc.
All Celebration Tickets: https://celebratejamaica.eventbrite.com
Email: jamaican55boston@gmail.com
Website: www.jamaicaconsulboston.org/jamaica55boston
Telephone: 617-778-0021
Facebook/Twitter/Instagram @JA55Boston
Hash tags: #jamaica55boston #jamaica55