Sales Have Ended
Ticket sales have ended
Thank you for being a part of Caribbean Fete weekend and we cant wait to see you July 1st to 4th in Houston
Sales Have Ended
Ticket sales have ended
Thank you for being a part of Caribbean Fete weekend and we cant wait to see you July 1st to 4th in Houston
Caribbean Fete Weekend July 1st to 4th 2021
About this event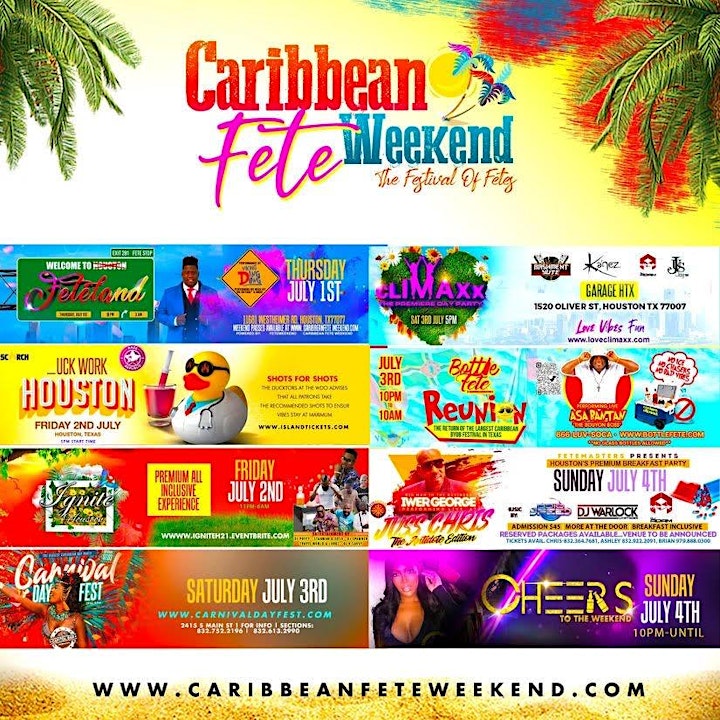 Caribbean Fete Weekend presents to you The Festival of Fetes, featuring all your favorite 4th of July weekend events along with some new flavors to round up your premium feting experience.
The Festival Of Fetes VIP Access Passes now available to the following events
Welcome to Feteland , _UCK WORK, Carnival Day Fest, CLIMAXX ,Bottle Fete and CHEERS
#houstoncaribfeteweekend #socavybz #caribbeanpeople #houstoncomesalive #Festivaloffete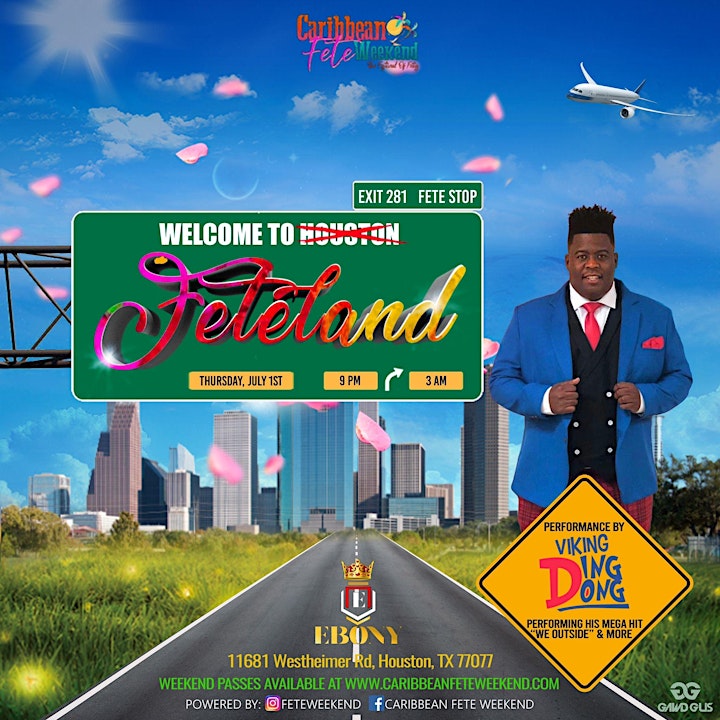 Thursday July 1st 9pm to 2am - We kick things off with the introduction of
Welcome to FETELAND 🍷🥃 - going down @ Ebony House of Vibe where we blend our rich Caribbean culture together to the rhythms of Afro Beats.
Featuring Live performance by Soca Super Star Viking Ding Dong with hits like WE OUTSIDE, HORNING FIRST, EARTHQUAKE and more
Music by
Kevin Crown
Lurbz & Travis World
Stan Man & Soso
DJ Riddimz
For sections contact 832-984-1864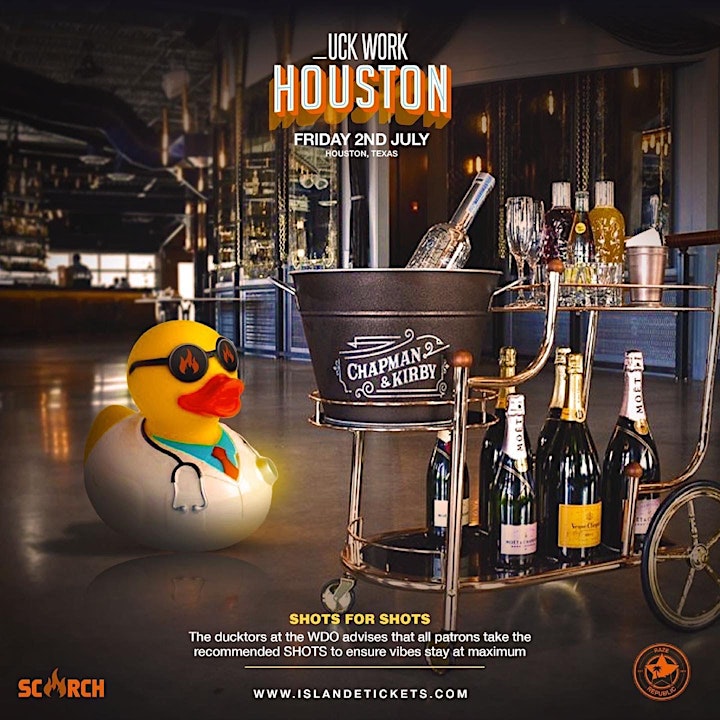 Scorch + Raze _UCK WORK HOUSTON Carnival Friday returns 2021 in all its _ucking glory.
Friday July 2nd @ 5pm at Chapman & Kirby
Tickets and VIP packages available at Islandetickets.com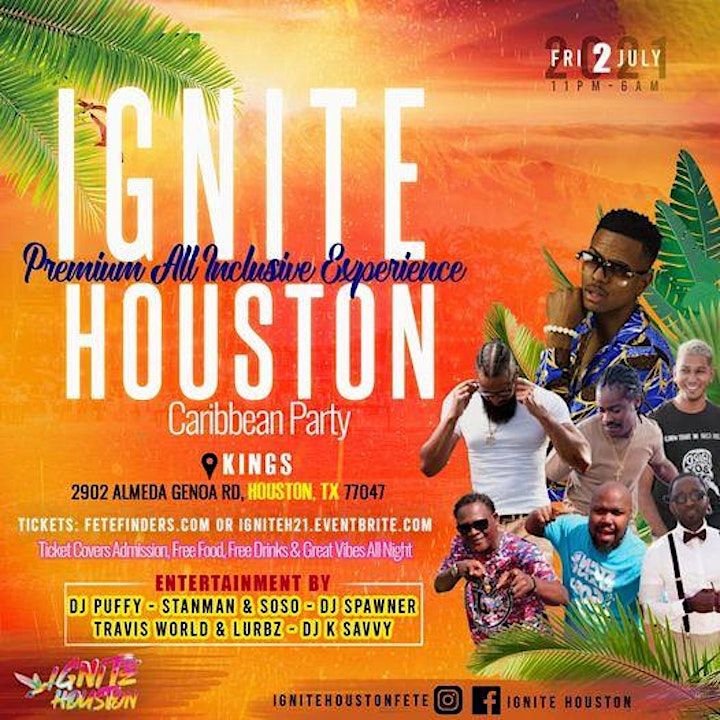 Friday July 2nd 10pm to 6AM its all about Ignite Caribbean Fete , where we all come together for the premium all inclusive experience
Tickets available at Click Here - Ignite All Inclusive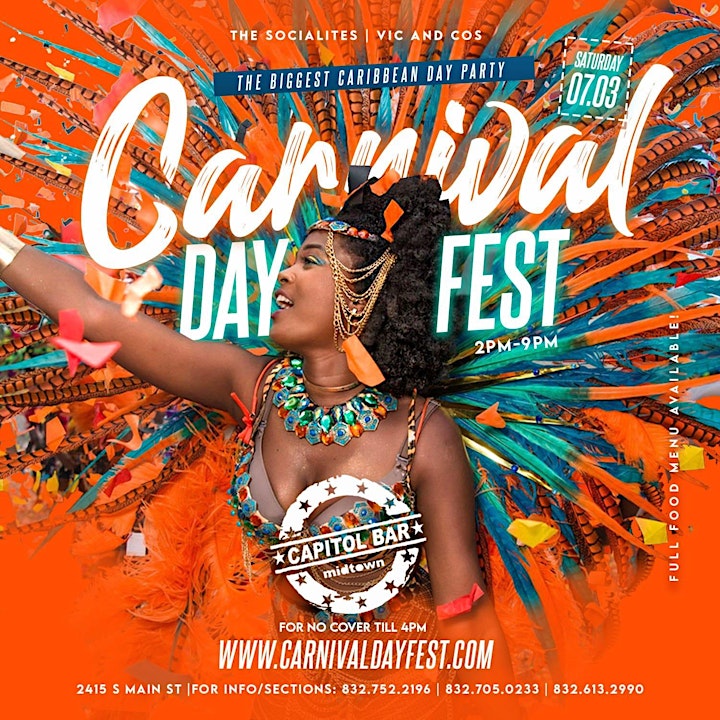 We kick off our Saturday Lineup with Carnival Day Fest @ Capital Bar from 4pm
Tickets available now Click Here Eventbrite.com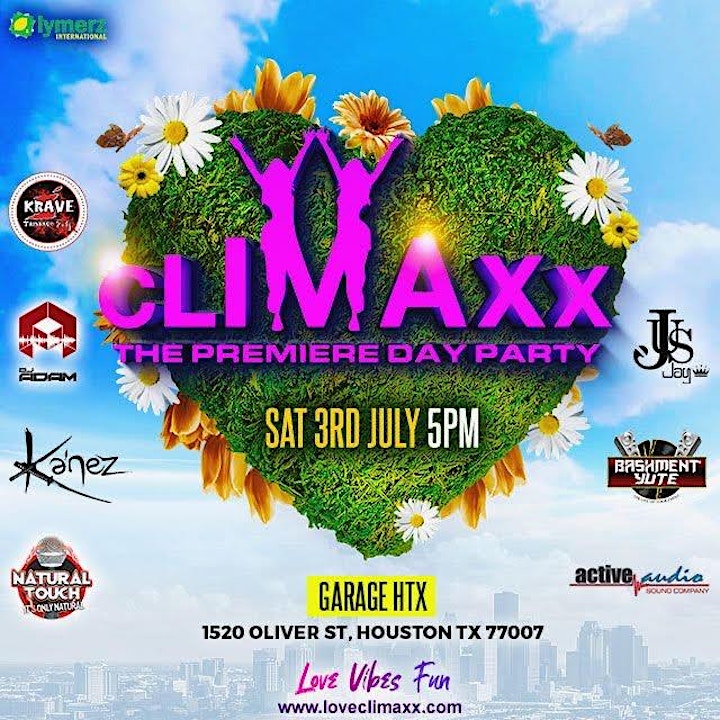 Premium summer carnival filled experience. Powered by beautiful people, great atmosphere, and fun-filled vibes.
The CLiMaXx Experience Love Vibes Fun
Saturday July 3rd 5pm - 11pm at GARAGE HTX
More details to follow#climaxx2021
Get your tickets at LoveCliMaXx.com
An experience like no other that will create great long lasting & anticipated memories amongst family, friends, classmates, & more!
BOTTLE FETE 2021
The "REUNION"The Largest Caribbean BYOB Festival"Bring Yuh Bottle & Come"THE BOTTLE FETE GROUNDS 10 PM - 10 AM
For Tickets visit WWW.BOTTLEFETE.COM For More Info: Call 1-866-LUV-SOCAFor Vending Opportunity: Call 832-483-2559"WE MISSED YOU GUYS ---------- >>> TIME FOR THE REUNION "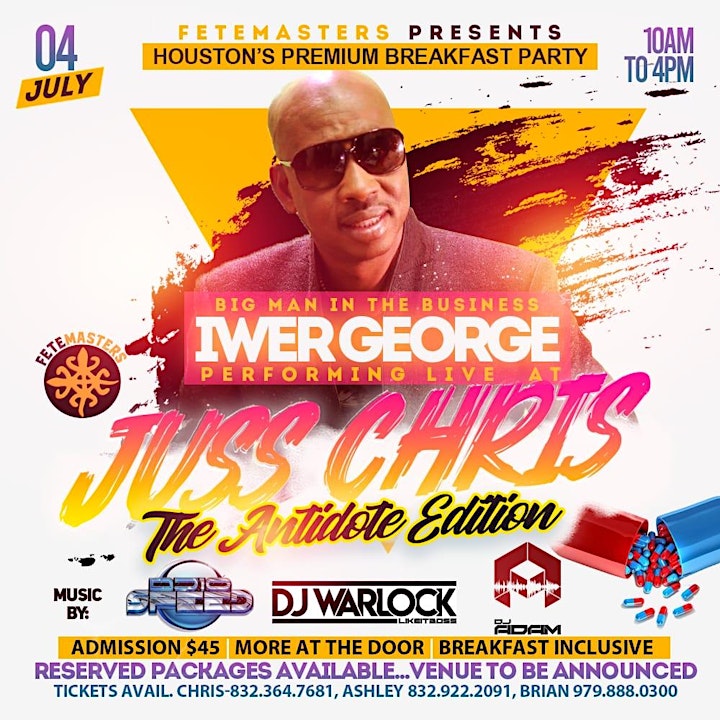 Sunday July 4th 10am to 4pm
All roads lead to Houston's Premium Breakfast Party JUST CHRIS the Antidote Edition.
For Tickets Click here FeteFinders.com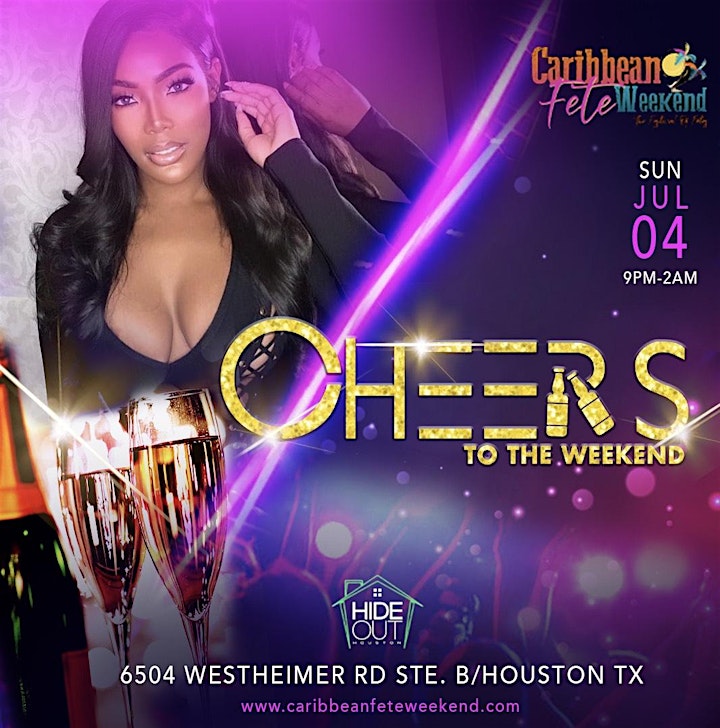 Sunday night we close the curtains and celebrate in style
CHEERS TO THE WEEKEND
One our new additions to round off your Houston Caribbean Fete Weekend experience
Sunday July 4th 9pm at HIDEOUT
With music by top Caribbean entertainers