Cook your way through the Caribbean with me! These classes are part dance party, part cook along and ALL FUN. Check out the deets below!
About this event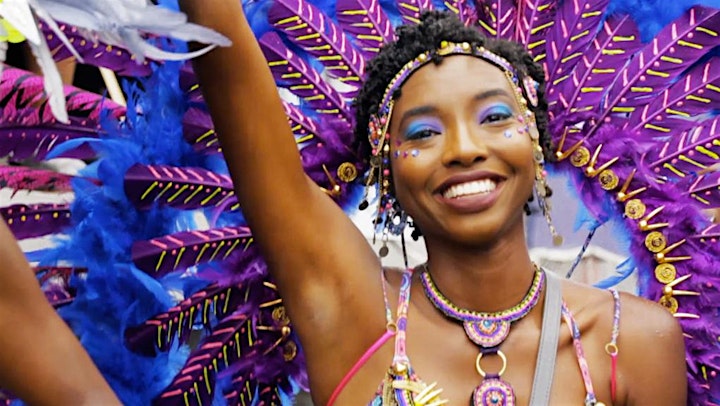 Hey, it's your girl Esha here and I'm so excited to share my monthly cooking classes with you!
Cook along with me live as we create mouth watering Caribbean dishes that are sure to get your taste buds going. If you've always wanted to try cooking Caribbean food, then this is your chance!
Don't worry, I'll be right here holding your hand all the way - explaining new ingredients and types of food that you've probably never heard of before.
Here's what we'll be making in upcoming classes:
December: A true Trini Christmas experience. Learn to make: smoked turkey, pastelle pie, Christmas rice, cassava salad, stew peas and for the drinks: homemade ginger beer, sorrel (a Trini holiday staple) and a lil something I like to call de Gingerango. Yes, there's mangoes and ginger beer in it! Add some spice to your holiday meal easily and effortlessly!
January: It's all about Barbados! Join me along with Chef Natasha, as we cook up one of the foods from her homeland. We'll even whip up a delicious drink for you to enjoy as you cook along!
February: We're taking you back to Trinidad! Since Trinidad Carnival isn't happening in 2021, we're making the crave worthy, mouth-watering staple called DOUBLES! Just thinking about it is making us hungry - 2 pieces of curry-flavored, tender flatbread sandwiched and filled with curried chick peas. You don't want to miss this one!
When you sign up, you'll get:
The complete recipe
Details to join me at the date and time of the live event
Access to the recording of the live event. You'll be able to watch it as many times as you want!
"See" yuh dere!
Organizer of Caribbean Cook Up!
Esha Herbert-Davis is a former HR Professional turned industry niche creator, multiple 6-figure business owner of Events by Ashé LLC, international best-selling author, dynamic speaker and authentic mentor to female professionals who want more out of life. 
Raised in Canada by way of Trinidad, Esha has global corporate knowledge and uses her experiences to help others reach their fullest potential through mentoring and curating travel events.  
As a child and teenager, Esha always knew she would be an entrepreneur.  This led her to starting several businesses as a self-professed serial entrepreneur.  However, her university studies in Sociology and a profound interest in connecting with people led her to start her professional career in Accounting and then Human Resources, where she worked for 9 years before starting her business, Events by Ashé LLC. 
After a personal, devastating loss, the business that started in 2010 as a side hustle, became a full-time venture in 2015.  At that point, Esha also made up her mind to mentor other women to ask for what they want and get it, no matter what "it" is.  She's been featured in Travel Noire, Hueish, Black Girls Allowed, Lifeney.com and Greatworklife.com.