About this Event
There Is A Cause!
Come Rock Holy with Thad Coggins Band from North Carolina. Put on your dance with Rudy & Destiny Band from New York City. Then, experience an Explosion of High Praise with the Dynamic International Jamaican Gospel Artist "Clavor" Topped off with refreshments and Authentic Jamaican Cuisine!
Dress Code is Semi-Formal. Limited seating capacity. It is best to get your tickets early.
Food included with each ticket is Jerk Chicken, Rice & Peas, Brown Stew Chicken, Vegetable option and other tasty side dishes and beverage. Oxtail Dinner is our fundraising item and can be purchased separately.
This event is to raise seed funding to bring awareness to the plight of poverty in our communities and work to provide "a way out" strategy for individuals and families.
Revival Ministry Inc is a Christian nonprofit organization reviving lives physically and spiritually. We partner with local churches to provide sanctuary and a place of worship for those who come home to the Lord. You can fuel our cause by supporting our awesome and unforgettable fundraising events.
Bring your friends and family. You will be glad you did!
Donations and sponsorship are always appreciated.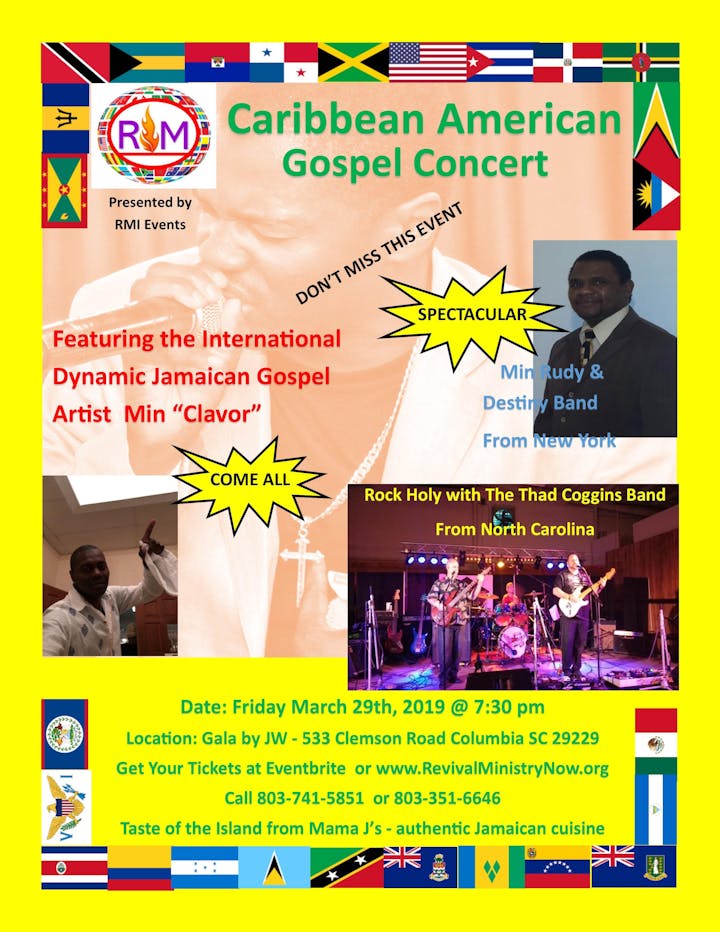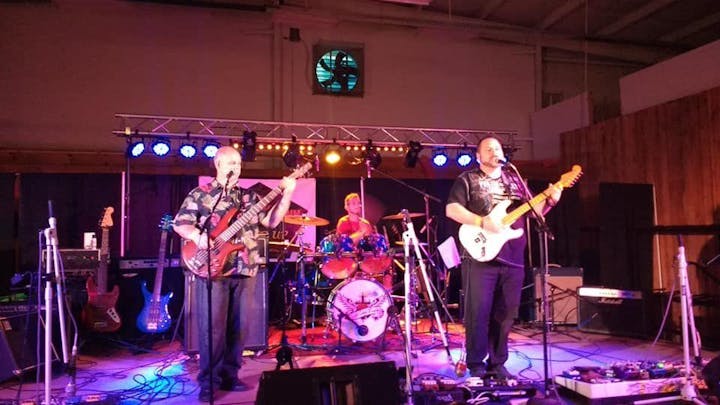 "There is no one in the Universe more worthy to sing about than Jesus!" — Thad Coggins
Rock Holy with Thad Coggins Band from North Carolina.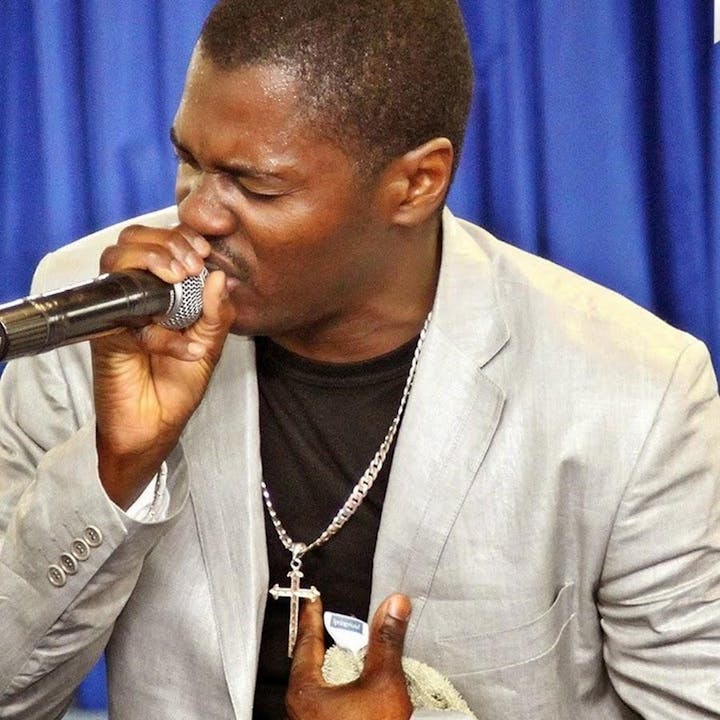 Back in Columbia SC by overwhelming requests. Bringing you powerful songs "Step On The Enemy" "Christian Soldiers" "Massa God A God" It will be an experience of high praise you will not forget.