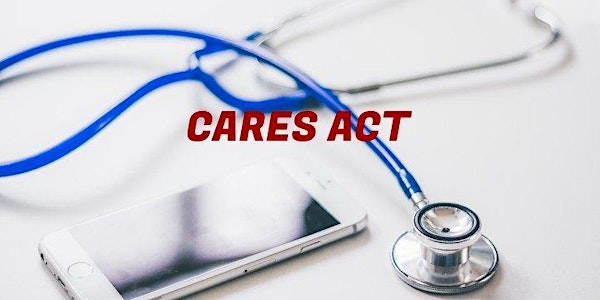 CARES Act & Other Relief Options: In Depth Review for Small Business Owners
Join Donaldson Legal Counseling PLLC to review CARES Act & Other Relief Options for NY are Small Businesses
About this event
Attorney Advertising
CARES Act & Other Relief Options
Join Labor Law Attorney Tiffany A. Donaldson, Esq. for an in depth review of the CARES Act as it pertains to relief for New York area small business owners.
In this 2-hour Free Webinar, we will review:
Paycheck Protection Program – Section 7(a) SBA Loans
• Who is Eligible
• What are the Loan Terms
• How and When to Apply
• How to Calculate How Much You Can Borrow
• What Can You use Loan Funds On?
• Loan Forgiveness Specifics
• Rehiring
Employee Retention Credit
• Interaction with 7(a) loan and EIDL
• Who is Eligible
• What Wages Are Eligible
• What is the Tax Credit Percentage
• Overages
• Time Frames
Economic Injury Disaster Loan Application
• Eligibility
• Interaction with SBA 7(a) Loan
• How to Apply
Interim Credit
• Options for Access to Cash
Provided by: Donaldson Legal Counseling PLLC
Tiffany A. Donaldson, Esq., Principal
Admitted to Practice in NY, DC, MD, FL (inactive), VA (corporate counsel)
438 41st Street, No. 3, Brooklyn, NY 11232
(301) 332-2354
counsel@dlcesq.com