Description
Caregiver Retreat
Meaningful Activities in Dementia Care
Interaction, communication and engagement– these are the tools used to build a relationship.
Often times these tools feel inadequate when trying to connect with a loved one diagnosed
with dementia. Join us at the 2015 Caregiver Retreat to learn new and effective ways to
communicate with your loved one.

KEYNOTE SPEAKER: Shelley Evans
"Meaningful Engagement with People Living with Dementia"
Shelley is the Founder of Dementia Resources of the Finger Lakes and a
Board Certified Music Therapist. She has 15 years of experience in a long
term care setting, including programming for individuals with dementia.
PRESENTER: Dr. Michelle Bennett
"Occupational Therapy in Dementia Care"
Dr. Bennett is an Assistant Professor of Occupational Therapy and an
Academic Fieldwork Coordinator in the Occupational Therapy Division of
Keuka College.
PANEL DISCUSSION
"Accessing Community Services"
The panel, comprised of Southern Tier community leaders, will discuss the best options for
in-home care, insurance and veterans benefits, as well as the best avenues to take to acquire
these services.
This conference generously sponsored by the Horseheads Elks Lodge is free for people with
Alzheimer's disease and family caregivers—$85 for professionals. Lunch will be provided.
Registration is required. In addition to in-home respite care, Bethany Village is graciously
offering free care at the Adult Social Day Club during this event.
Register above. To request respite, or for more information about this event, please call 800.272.3900
or visit: alz.org/rochesterny
Organizer of Caregiver Retreat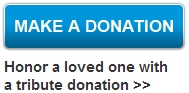 Our mission
To eliminate Alzheimer's disease through the advancement of research; to provide and enhance care and support for all affected; and to reduce the risk of dementia through the promotion of brain health.
Our vision
A world without Alzheimer's disease.
Our chapter
The Alzheimer's Association of Rochester & Finger Lakes Region includes; Chemung, Livingston, Monroe, Ontario, Schuyler, Seneca, Steuben, Wayne and Yates counties.

We serve individuals and families facing Alzheimer's disease and other diseases, including multi-infarct dementia, Parkinson's disease, Huntington's disease, Creutzfeldt-Jacob disease, Lewy body dementia and Pick's disease.