Caregiver Appreciation Day and INNER SAFARI Conference

Saturday, November 12, 2016 from 9:00 AM to 3:00 PM (PST)
Event Details
  INNER SAFARI, A Joyful Day to Relax, Retool and Renew!
Overview:  Within the overarching theme, INNER SAFARI, A Joyful Day to Relax, Retool and Renew! The theme is carried forth through the speakers, vendors and overall décor and ambiance.  The overall intent is to provide a sacred space for Caregivers to:  learn and experience self-care practices designed to release stress, create balance and enhance health.   Caregivers will receive resources to supplement and complement their self-care experience in a fashion that allows immediate application and incorporation into their lives on a regular basis, which makes them better Caregivers.  The environment will support Caregivers connecting with one another to increase social and emotional balance, wholeness and self-love, which are key ingredients for care giving.
Co-Chairs: David Culberson, CEO, San Joaquin General Hospital and Kimberly Mullen, Publishe, HERLIFE Magazine.  
Your Safari Guides are The Master Emcee, Jim Chong;  Mary Nicholson, Founding Director, Healings in Motion; Rachel Torres, SLP, Manager Rehabilitation at San Joaquin General Hospital and Michelle Mazzilli, Executive Director, The Center for the Visually Impaired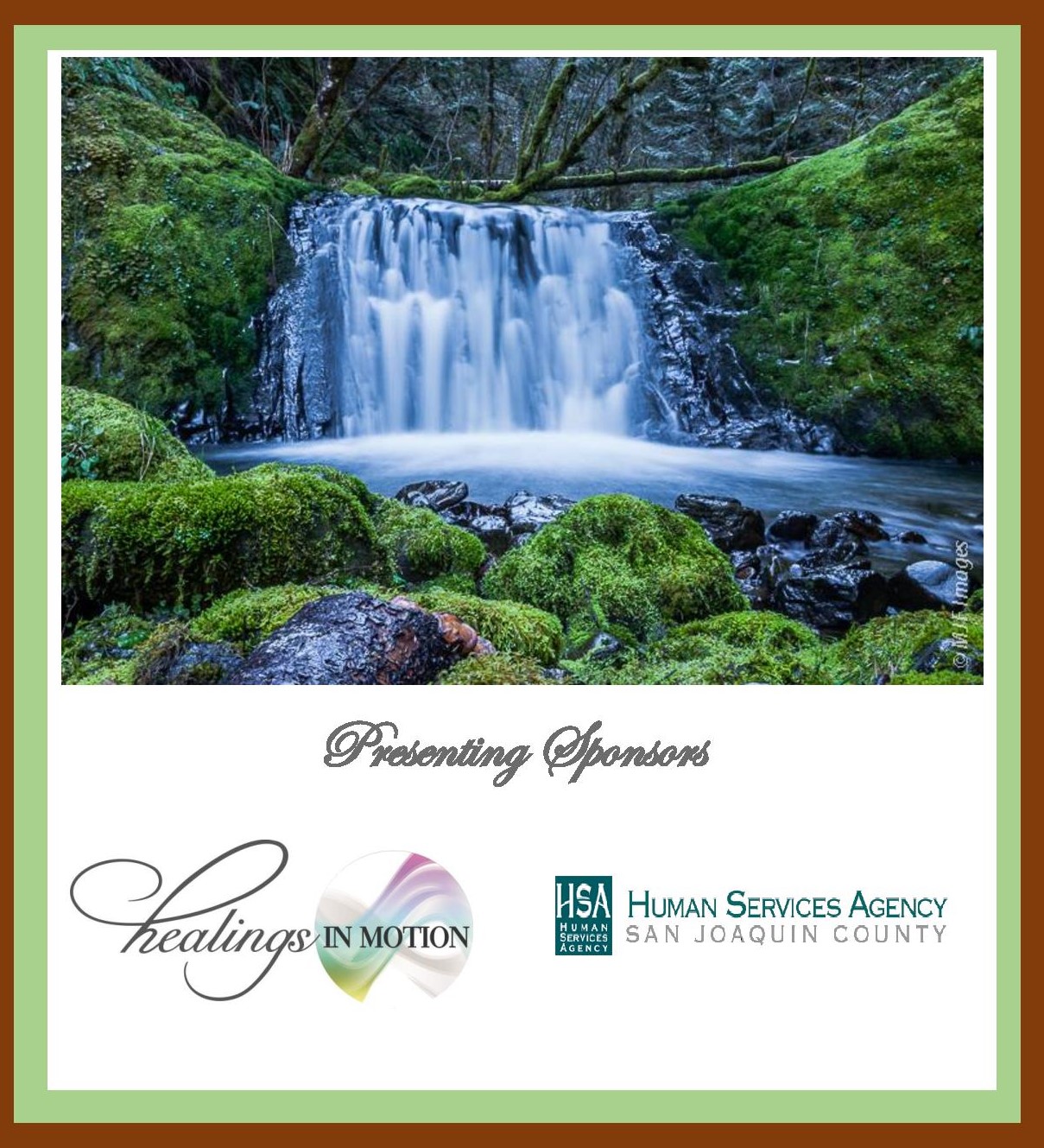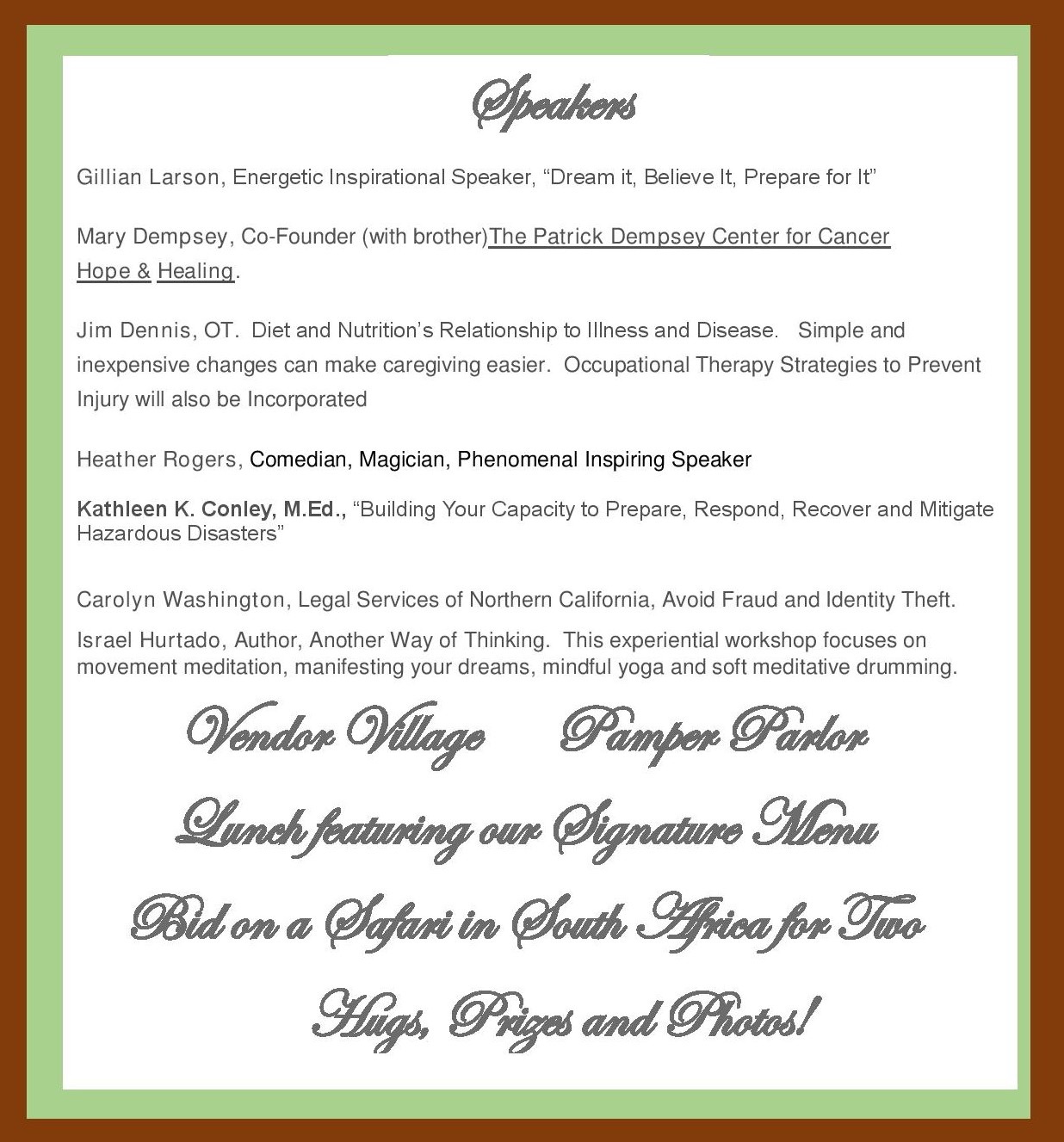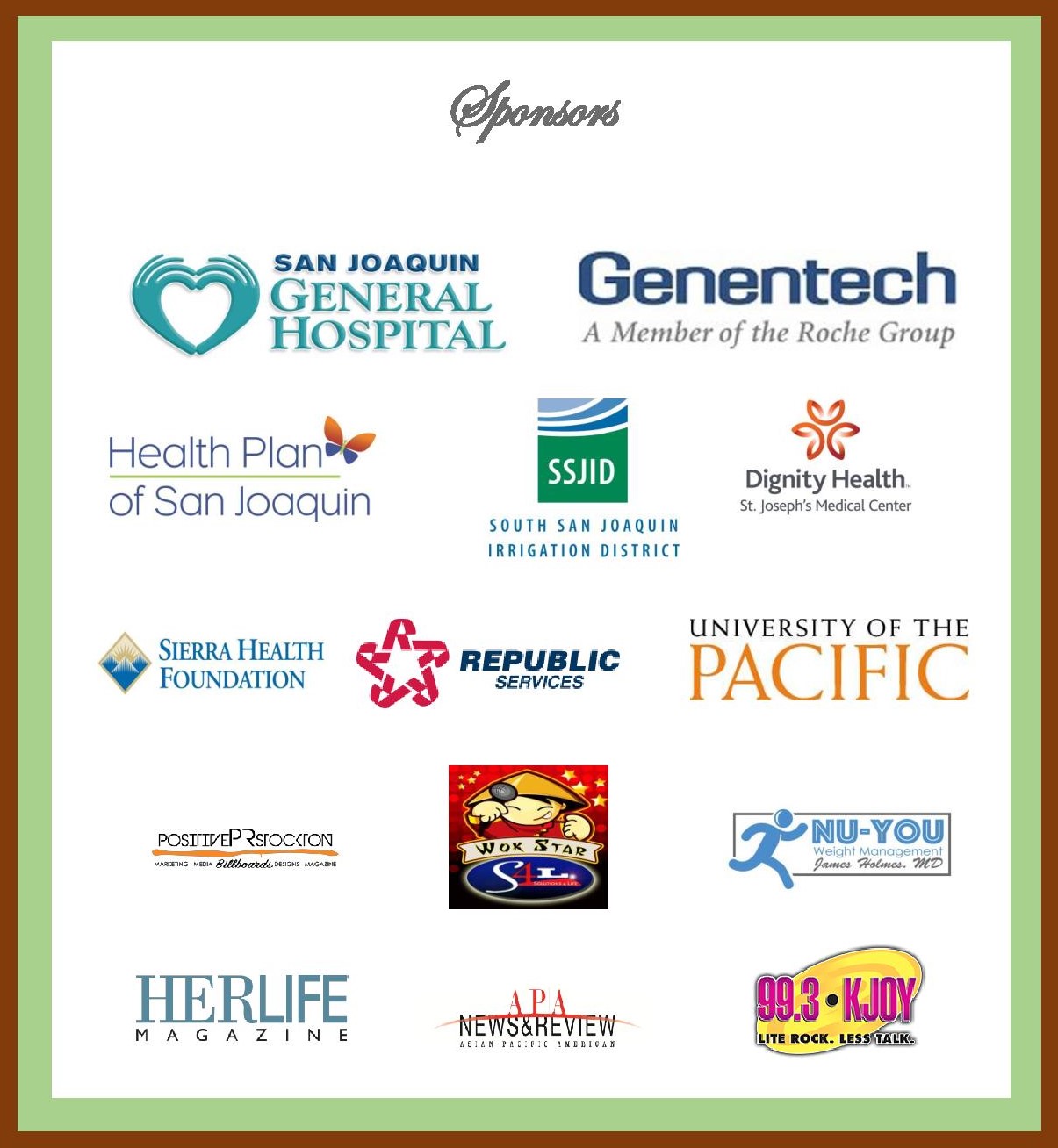 View Where Your Safari Journey Can Take You.  
Extra Raffle Ticket for  EARLY-BIRDS - those arriving before 8:30 AM 
 FAQs
 How do you find the Ag Center?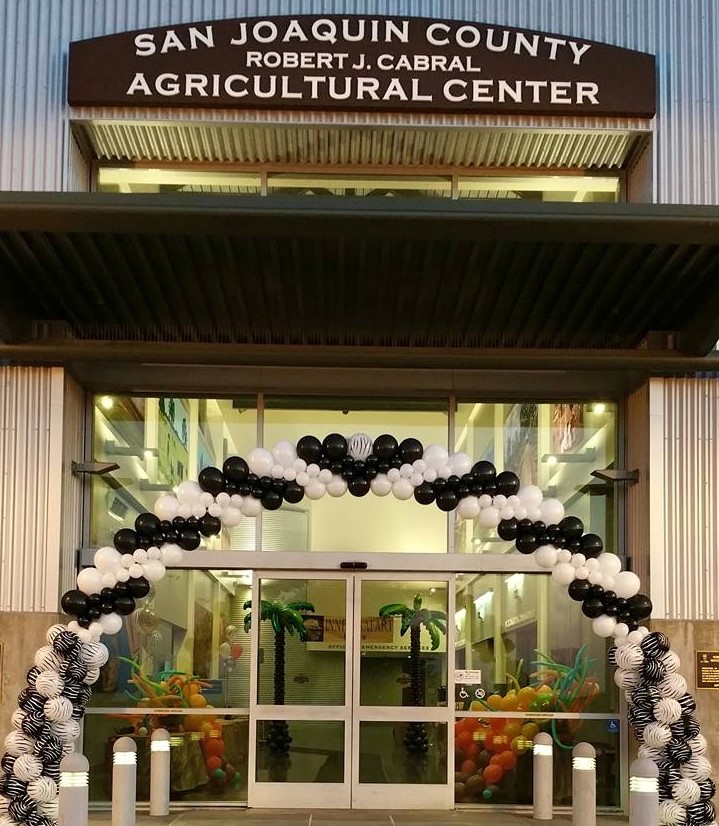 The Robert Cabral Agricultural Center is a beautiful building that is conveniently located west of the 99 Freeway at the Arch Road exit.  It sits next to the beautiful Agricultural Bank, both just east of the Stockton Airport.You can also easily get to the Ag Center from Highway 5 at the French Camp exit, proceeding to the Arch Road/Airport Overpass.  Note:  The north side of Arch Road is B Street, while  East Earhart Street is directly on the south side of Arch Road,directly across the street.  
Caregiver Appreciation Day and Inner Safari Conference  also has a Master Garden and patio area if the weather permits.
A healthy and hardy continental breakfast to kick off a great day.
All participants MUST have a ticket.
We look forward to YOU being a part of this fabulous day for Caregivers.
Parking 
Parking is FREE
There is also parking for people with disabilities
When & Where

Robert Cabral Agricultural Center
2101 E. Earhart
Stockton, CA 95206


Saturday, November 12, 2016 from 9:00 AM to 3:00 PM (PST)
Add to my calendar
Organizer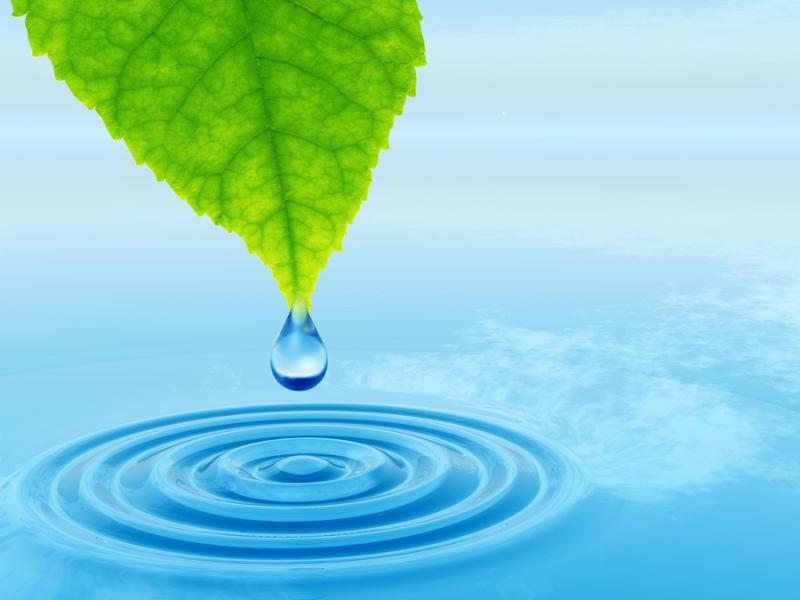 Healings in Motion is a patient centric nonprofit agencyand an emerging Post Discharge Solution Provider that provides innovative and high quality services that fill a critical missing link vital to long term recovery of chronic ailments.
Healings In Motion focuses on improving stroke and brain injury care, addressing the disconnect that often takes place at discharge. Hospitals are not set up to manage post discharge care. The patient discharge process hands off the survivors to no entity with a game plan for continuous systematic recovery, even though the recovery process is just beginning. Such a disconnect makes the care process incomplete and leaves steps that follow to caregivers.
As an indispensable solution provider to the long term care process, Healings In Motion introduces solutions to address issues at the root causes, building scalable long term recovery processes. Services provided under the following disciplines:
1. Survivor Engagement (a type of caregiver service) that will reduce the workload of caregivers and provide a HIPAA compliant venue for medical institutions to handle post discharge communication.
2. Research Partnership
3. Social Networking
4. Awareness, which includes Education, Training and Advocacy
Partnerships include but are not limited to:
1. Survivor Engagement: hospitals, rehab centers, local/national support organizations
2. Research Partnership: medical schools, medical research institutes, policy researchers, public health think tanks, biotech companies, pharmaceuticals.
3. Social Networking: government agencies, rights advocacy organizations, local support organizations.
4. Awareness: local support organizations, rights advocacy groups, hospitals, public health agencies,retail partners, fire departments, faith organizations, North CA Neuro Nurses, Northern CA Stroke Coordinators, University of the Pacific, Department of Aging, Worknet, Health Plan of San Joaquin and others.
For the last 13 years, Healings in Motion has been offering programs supporting both pre-stroke and post stroke services, as well as being a premiere provider of education services for Caregivers. 
For more about Healings in Motion, click here. https://www.youtube.com/watch?v=RnWdxJAeAbo&list=PL9qwDLeCVvS_8uYIVnXjsZRX47s6x3S1Q&index=2&t=0s