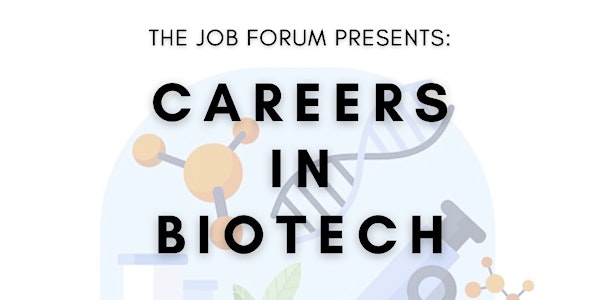 Careers in Biotech
How to Stand Out When You Look for a Job with Innovative Biotech Companies
About this event
Thursday, February 2, 2023 @ 6pm on Zoom.
Job hunters, we invite you to a Job Forum careers panel discussion and Q&A focused on job search and career advice from experts who work with Innovative Healthcare and BioTech companies.
This expert panel discussion and Q&A is with leaders who know and work at innovative Bay Area healthcare companies. The panel will discuss careers in healthcare that go beyond the clinical or medical roles. These include jobs in data analytics, business strategy, IT, human resources, marketing, sales, project or program management, administrative roles, and more.
Please register here on Eventbrite to receive the Zoom link.
In signing up for our Job Forum events you agree to join our email list to hear about future Job Forum events and to receive The San Francisco Chamber of Commerce e-newsletter of events.