Description
The startup bug. If you're reading this, you probably have a case of it. There's a ton of hype around both working at startups and launching a startup. There's excitement, risk, reward and the eschewing of the corporate path.
What's the reality? And is it right for you? We're getting together early employees and career experts to share their advice and experience about working for a startup.
After the panel, there will be a rapid-fire pitch session from hiring companies, and ample networking time where prospective hires can connect with some of NYC's fastest growing startups!
You should attend if:
You are graduating soon or early in your career
You are interested in making a career transition
You are exploring a job or career in startups
You are hiring
About the panelists:
Presenting & Hiring Companies

Ro is a healthcare technology platform that powers three digital health clinics: Roman (men's health), Rory (women's health), Zero (addiction). Check out Ro's open positions.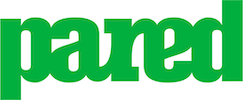 We are restaurant veterans and food lovers alike. But most of all, we serve the industry that exists to serve others by making hospitality life easier. Check out Pared's open positions.

Common is creating better living through convenience and community. Check out Common's open positions.


Reonomy is revolutionizing the world of commercial real estate with an AI-driven platform designed to help CRE professionals win more business, close more deals and make better and faster decisions. Check out Reonomy's open positions.

DailyPay, a New York-based technology company, is rapidly accelerating in its mission to help America's Workforce take control of their financial lives. Check out DailyPay's open positions.

Movable Ink helps digital marketers create visual experiences that move people. Check out Movable Ink's open positions.

Lunchbox is a platform that gives Restaurateurs the ability to build online ordering apps, websites, and kiosks both simply and affordably. Lunchbox is hiring for developers, sales coordinators, and customer relationship managers.


Bubble is a platform that enables people to build web products without typing code. People use Bubble to launch and scale startups without the need of an engineering team. Check out Bubble's open positions.

Paxful is a leading peer-to-peer powered bitcoin marketplace and a universal money translator. Check out Paxful's open positions.
Schedule:
6:30 - 6:45 - Networking
6:45 - 7:20 - Panel
7:20 - 7:30 - Q&A
7:30 - 8:00 - Pitches
8:00 - 9:00 - Networking

About us

Stacklist hosts startup events in NYC to help entrepreneurs learn from successful founders & experts. Previous speakers have included the founders of Greenhouse, Movable Ink, x.ai, and Techstars. You can find all of our past events and speakers here!

If you have any questions, please email me at danny@stacklist.com.


Planted is a smart career platform that matches top business talent with growing and innovative companies. We send our candidates daily batches of curated jobs at companies they'll love. By partnering directly with hundreds of high-growth startups and brands, we act as their personal referral and fast-track their resume straight to the hiring managers. Our mission is to make both job hunting and hiring, easy, fun, and most of all, painless! Check us out at www.planted.com.
Our partners

Thanks to Alley powered by Verizon for hosting our event. Alley powered by Verizon locations are developed by Verizon, the world's leading technology company, in collaboration with Alley, a membership-only community workspace for creators. Each location is a curated community powered by the emerging technologies and thought-leadership of Verizon.
---
Audio transcripts, videos and photos will be taken at the event. As an attendee, you acknowledge that such recordings, videos and photos may be used for promotional or marketing purposes.