Description
Career Visioning
Great businesses succeed in direct proportion to the talent they bring on board. Career Visioning and the KPA provide proven systems to ensure that the best and the brightest – the talent most likely to succeed in the role – join your team or Market Center and take your business to the next level.
Your success will not be measured by how much you get done; it will be measured by how much you get done through other people. Career Visioning is the first in a series of leadership training courses designed to empower you to find, train and lead your future talent.
Objectives:
Learn to verify Job Fit and Personal Reports for hiring and recruiting.
Master a comprehensive interview process that reduces the guesswork and enables you to thoroughly understand and build relationships with potential talent.
Set your new business relationships up for success with expectations that empower.
Audience:
Anyone wanting to build a successful business through other people. The systems and tools in this course are applicable to any hire or recruit.
12/17 - Day 1 Career Visioning, 9:00-5:00 pm
12/18 - Day 2 Career Visioning, 9:00 -1:00 pm
About Your Instructor: Tony Brodie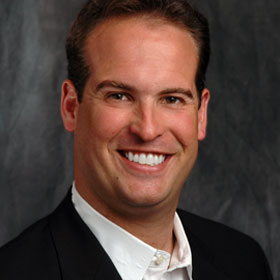 As the Regional Director for the Northern California/Hawaii Region, Tony's primary focus is to lead and grow the region by working with the owners of existing offices and finding new talent for future offices. His region currently has over 5,500 associates and 35 offices in the region.Tony travels through the United States teaching The Leverage Series. He is also part of the MAPS Coaching organization within Keller Williams. He currently coaches several other Regional Directors within the system. Tony is passionate about Keller Williams and the future growth of the company.
TERMS AND CONDITIONS
NO Soliciting
Full priced registrations cancelled before ten (10) days of the event are refundable, less a $35 cancellation fee plus the cost of materials if they can not be re-sold.
Registrations are transferable to another attendee. Contact the event organizer.
Registrants who do not attend, "No-shows", will not receive a refund.
All refunds and cancellations must be requested in writing to the event organizer.
The registration fee includes instruction and materials.