About this Event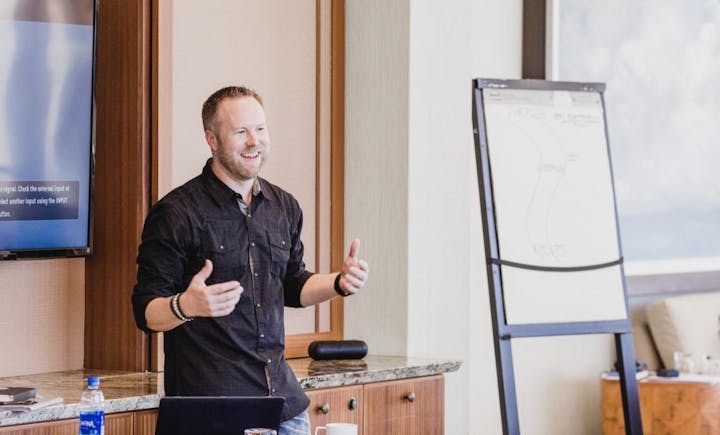 Thursday, 5/30 - 9:00am-4:00pm
Friday, 5/31 - 9:00am-1:00pm
Speakers:
Isaac Stegman has over 20 years of high-level sales and leadership experience, has recruited and trained over 1,000 sales consultants and has consistently been in the top 1% of every industry he has been a part of. Isaac now spends most of his time speaking, training, growing his companies and personally coaching a select group of top performing individuals.
D.R. Whitson, a Leadership Development & Executive Coach, has founded over 20 "start-up" companies, with over 3,000 associates. A Founding Partner of the 'John Maxwell Team', he coaches in 'Building Great Auto-Piloted, Self-Managed Teams, Who Build Great Profitable Businesses' for over 30 years. He has co-authored four programs that have been taught internationally, founded "TeamBuild University™", and the "Team Conversation Mastery™" program; A powerful self-development mastery course in Leadership.
Course Description:
Great businesses succeed in direct proportion to the talent they hire. If you want to build your business by hiring talent, Career Visioning provides proven hiring systems to ensure that the best and the brightest—the candidates most likely to succeed in the role—join your team and take your business to the next level.
Your success will not be measured by how much you get done, it will be measured by how much you can get done through other people. Career Visioning is the first in a series of leadership training courses designed to empower you to find, train, and lead your future talent.
Objectives:
· Use a simple business plan to map your vision for your future empire.
· Build a pipeline of quality candidates.
· Master a comprehensive interview process that reduces the guesswork when evaluating talent, and enables you to thoroughly understand and build relationships with each candidate.
· Consult with individuals on their behavioral profile.
· Set your new hires up for success with expectations that empower them to thrive in your organization.
Audience:
Anyone wanting to build a successful business through other people. The systems and tools in this course are applicable to any hire for any business.