Career Transitions: Reinvention of Your Career Narrative for a New Industry
Unfortunately, this program has been cancelled. We hope to reschedule for a future date.
About this event
In this special lecture format, you'll learn to how to discover your inspiration: what can still excite you professionally, if you just had the opportunity?
Taking an inventory of all your skills and experiences, both professional and personal, is the first step in truly knowing what you may have to offer. Overlay the right, targeted organizations that you've selected, and we're ready to start the engines.
In the process that will lead to pure reinvention, you'll learn a new way of talking about yourself and your accomplishments, how to overcome those objections. But your transformation won't be possible without it happening in the digital world too, so we'll talk 'digital marketing' / social media marketing also.
•• Inspiration: It's the mother of Invention, so Discover Yours
••• Closed for Inventory (It's a meeting with someone very important: You!)
•• Hit the Chessboard: Strategic Engagement can work wonders
•• Start Your Engines (starting is the hardest step)
••• I Object! – to your lack of 'Industry' background...
•• Your Signature Block Can Speak Volumes
•• Transformational: Influencing with Digital 'Marketing' Tools: LinkedIn / Facebook / Blogs & More
About the Presenter: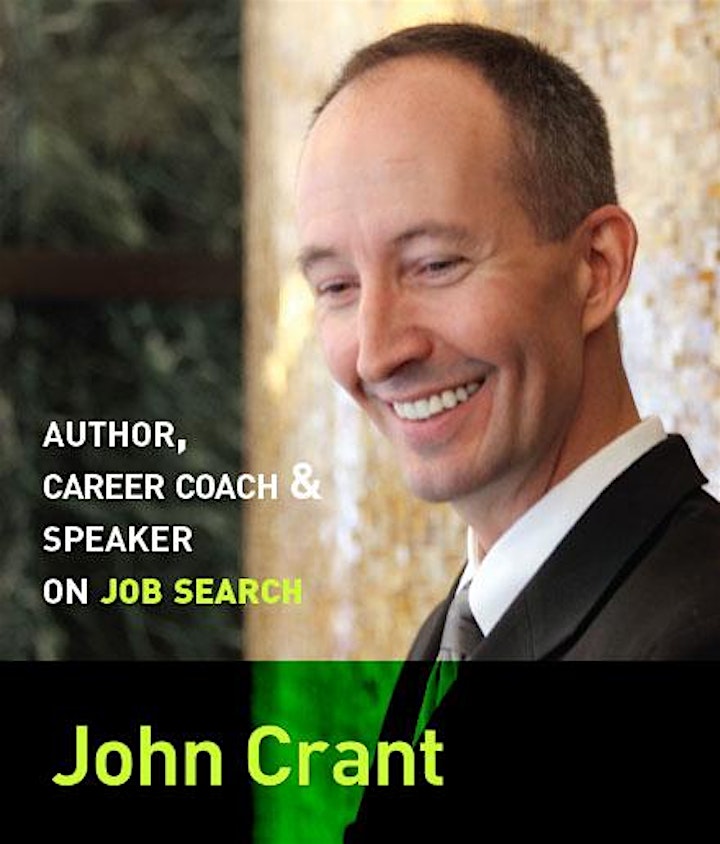 The creator of Self- Recruiter, John Crant, is an author, presenter, job search expert, and career coach. He shares his career advice via various media outlets and lectures he delivers for his corporate, government and not-for-profit clients.
Organizer of Career Transitions: Reinvention of Your Career Narrative for a New Industry