Career Renovation Workshop: How to Spring Clean Your Career in One Day!
Description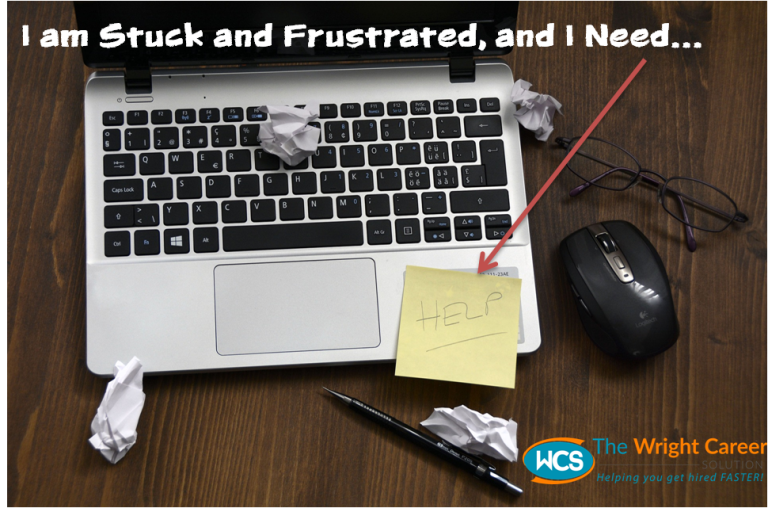 Facing a roadblock to your career advancement?

Being bypassed for promotions?

Feeling frustrated with your job search efforts?
If you would like to get unstuck and move ahead in your career, build job search skills and confidence and learn the nuts and bolts of landing the job or career you want, this one-day intensive workshop is for you (and you can bring a friend for FREE*). It's a one-day opportunity to Spring Clean Your Career. Attendees will be introduced to:
Career Coaching: A self-discovery session helping you identify roadblocks to career advancement. It includes activities and interactive tools to get you unstuck, boost your strengths, and reclaim your power at work.

Trends in Resumes: Resumes are changing in content, format and design. Get up to speed with the core principles of what's new in resume development, and why you need more than a resume to distinguish you from everyone else. Learn how to display your most distinctive career achievements in your resume.

Social Media & the New Face of LinkedIn: Often referred to as your resume on steroids, LinkedIn has undergone its biggest makeover in years. Learn about these changes, including how you can privately signal to recruiters that you're looking for opportunities, and why a well-written LinkedIn Summary could help you answer the "Why should I hire you?" question. Session will also touch on strategies to build your brand with Social Media.

Interview Coaching: Some people are afraid of interviews the way some are afraid of public speaking. They shake in their boots, get sweaty palms and mumble through the interview. Learn how to market your skills, promote your accomplishments and answer difficult interview questions. You will practice interview techniques that get you the job.

Salary Negotiation Strategies: Afraid to have the money talk? Unable to answer the "What's your salary expectation" question? Learn how to negotiate your salary and compensation package without blowing the job offer.


Networking & the Hidden Job Market: Jobs are filled every day by word-of-mouth: somebody knows somebody who knows somebody. That's called networking, but it starts with relationship building. Learn effective networking strategies that build relationships and help you tap into the hidden job market.
Life is too short to be wasted in the wrong job or career.
Be Prepared:
Don't wait for the layoff axe to fall before you plan your next career move!

Don't wait until you need a job before you learn how to modernize your resume!

Don't wait until you have the interview before you ask for help!

Don't wait for the job offer before you craft your salary negotiation story!
Attend this Workshop (with your friend*), and Spring Clean Your Career in One Day!
Learning Methodology / What to Expect

Sharing of concepts through presentation

Learning through sharing of experiences among attendees

Self-discovery through reflection and exercises

Coaching and instruction by Presenter
Who is this Workshop for:

Individuals who are:
in a career transition or looking for a career change

stifling in a job they hate or being passed over for promotions


losing out, instead of closing in, on interviews


looking for help in understanding the core principles behind the modern resume

career practitioners and employment counsellors who need to get up to speed on trends in the career and job search sphere to better help their clients

This is an opportunity for someone to get 5 hours of my time for less than 1 hour of my regular coaching fee, and the value is priceless.
Come prepared for a full day of self-discovery, learning and sharing, and leave with career and job search tips to help you succeed!
Light Lunch will be provided.
BONUS 1:
Want the real story about how you are perceived by people around you?
Want an introduction to Personal Branding?
Your registration and attendance at the workshop will give you a 15-day access to the 360Reach Personal Brand Assessment. This assessment is completely anonymous, and gives valuable information that will help you determine your brand and position yourself for success.
NOTE: Access link will be provided on the day of the Workshop.
BONUS 2: BRING A FRIEND FOR FREE*

This Workshop is specially priced at $150 to coincide with Canada's 150th Birthday. Individuals who register before midnight May 19, 2017, will be able to bring one friend for FREE. This is a 2 for 1 Gift.

*Bring a friend for FREE expires midnight May 19, 2017.
PS: Looking for a gift idea for Father's Day? Why not consider this Workshop as a viable option. Think of it, this 2 for 1 Gift could be a treat! #Justsaying


Organizer of Career Renovation Workshop: How to Spring Clean Your Career in One Day!
What you need to know about me, the Organizer!
I am Daisy Wright, Founder and Chief Encouragement Officer at The Wright Career Solution. I am a renowned career coach and trainer, with several prominent industry certifications, including Certified Career Management Coach, Certified Executive Leadership Development Coach, Certified Career Development Practitioner, and Certified Resume Strategist. I am known throughout the industry for my positive, 'can-do' attitude.
I am living proof that you can re-invent yourself even when the chips are down; even when you have been bypassed for promotions; even when you have been told you can't do it, or you are not good enough. I know what it feels like to be stuck at a career crossroad not knowing which route to take. I have experienced all of the above, but I lifted myself up, brushed my knees off and started again. I stepped out in faith and enacted profound and meaningful career and life changes.
For more than 10 years I have been collaborating with executives, managers and mid-career professionals to help them get hired FASTER or to advance or change their career. I have written two books, Tell Stories, Get Hired and No Canadian Experience, Eh?, and have contributed to more than 10 others, including Best Canadian Resumes. I am a member of the International Coach Federation, Career Professionals of Canada and an Associate with Career Thought Leaders Consortium. To learn more about me, visit my website: The Wright Career Solution or my blog at Daisy Wright Career Musings. I can also be reached by phone at 647 930-4763.

I have a BA in Public Administration from Ryerson University, and a postgraduate Certificate in Career Development from Conestoga College where I was honoured with an Alumni of Distinction Award in 2011. I have also received several awards for my contributions to the careers industry.