Career Positioning: Strategically Mapping Your Early Career Development

Wednesday, November 2, 2016 from 6:00 PM to 9:00 PM (EDT)
Event Details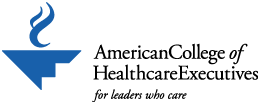 ---
Please join HLNY for our next event: Career Positioning—Proactively Managing Your Professional Development. 1.5 Face-to-Face credits will be offered at this event.
This panel will focus on the nuts and bolts of career planning. It will explore steps an individual should take within his or her organization and in the surrounding community to reach the next level in his or her career. 
Some of the topics we will cover:
How they reached this point in their career

Identifying a mentor and how to work with a mentor

Role and importance of involvement in a professional association

External development opportunities (community service, committee/board service)

Continuing education 
Agenda:
6:00 – 7:00      Networking Reception
7:00 – 8:00      Panel and Discussion
8:00 - 8:30      Q&A
8:30 – 9:00      Networking and Coffee
Moderator: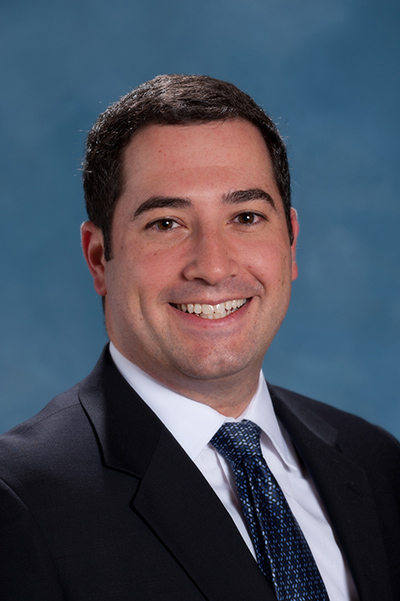 Jason Tenzer, FACHE, FHFMA
Immediate Past President, HLNY
Account Executive, Abbvie
Jason is the Immediate Past President of the Healthcare Leaders of New York and an Account Executive at AbbVie. In his role at AbbVie, he works with key clinical and economic decision-makers at hospitals, health systems and group practices in the tri-state area. The goals of his work are to increase awareness of healthcare reform and pharmacoeconomic opportunities while providing solutions that can improve quality of care and foster economic impact. Prior to moving to the industry side of healthcare in 2012, Jason spent the early years of his career in various administrative and director positions at NYU Langone Medical Center, Mt. Sinai Medical Center and Metropolitan Jewish Health System in areas such as Rheumatology, Palliative Care and Hospice. Additionally, Jason has served as a third-party consultant at PricewaterhouseCoopers working with pharmaceutical industry partners on health system cost avoidance strategies and the development of partnerships with care delivery systems.
Jason believes strongly in giving back to the younger generation of healthcare leaders; he has and continues to mentor countless students and early careerists. On a national level, Jason has served as a faculty member multiple times at the ACHE Congress on Healthcare Leadership, conducting student sessions discussing the challenges young healthcare executives face when moving their careers from the classroom to the workplace. Jason received his Bachelor of Science in Biochemistry from the State University of New York at Purchase and his Master of Public Health from New York Medical College where he studied health policy and management. He has been an active member of the American College of Healthcare Executives (ACHE) since he began graduate school in 2001. Jason is board certified in healthcare management as a Fellow of the American College of Healthcare Executives (FACHE) and is also a Fellow of the Healthcare Financial Management Association (FHFMA).
Panelists: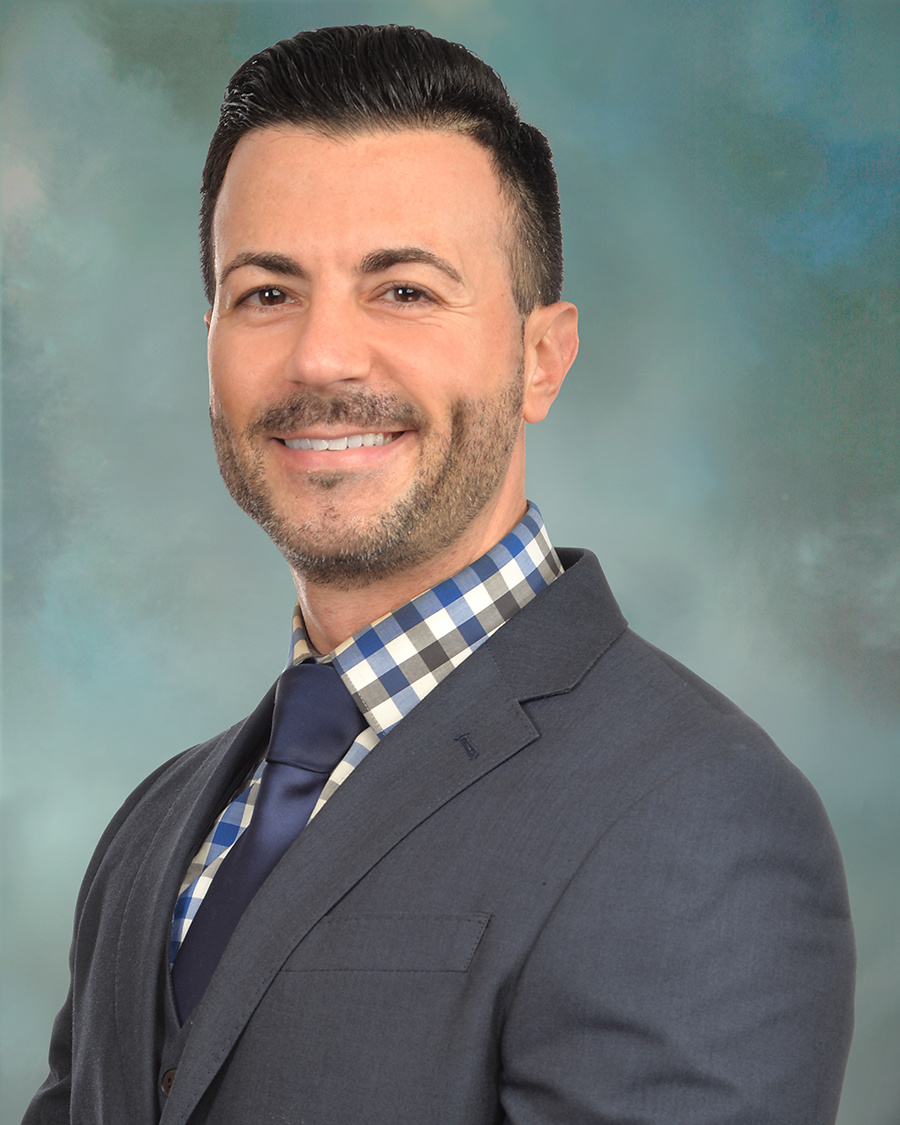 Steven Bisciello 
Healthcare Senior Manager, EisnerAmper LLP
Steven Bisciello is a Senior Manager in the Health Care Services Group. He has nearly 20 years of experience in the health care industry, providing, but not limited to, physician group and hospital operations services and hospital billing and collection services at both the Inpatient and Outpatient levels.
Steven works with clients on billing and collection assessments, revenue enhancement programs, health care litigation, compliance and practice management. His working knowledge of insurance practices, billing procedures and proper collection for Managed Care, Medicaid/Medicare and Third Party Billing are invaluable when providing revenue cycle services to hospital, surgery center and physician practice clients.
In various roles, Steven has supervised Patient Accounts, Facilities Management and Outpatient clinic areas, while employed at Memorial Sloan-Kettering Cancer Center. In addition, he performed consulting services at New York University Hospital.
Steven has presented to professional organizations on regulatory and coding updates.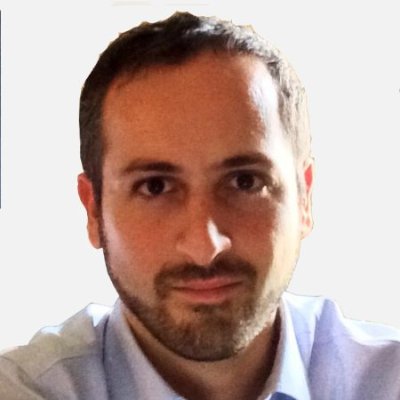 Tal Eidelberg  
Founder and CEO, Intrigma Inc. 
Tal Eidelberg is a technology entrepreneur, inventor, and the leading authority on hospital scheduling and productivity software solutions. Combining an eye-level personal leadership style with a technical ability to simplify complex problems, Eidelberg helps organizations and leaders that demonstrate a commitment to social missions and technological breakthroughs. He is the founder and CEO of Intrigma Inc., a founding board member of BioGlow Inc., a speaker, and a thought leadership author with interviews and opinions published by Crain's New York, Accountable Care News, MSNBC, Newsday, and others.
In 2016, Eidelberg was named on Stony Brook University's 40-under-40 list, along with the American College of Healthcare Executives Early Career Regent's award.
Eidelberg served for 3.5 years in the Israeli Air Force, and holds a Bachelors of Science degree in Computer Science from Stony Brook University. In 2007, Eidelberg was awarded a United States National Science Foundation grant.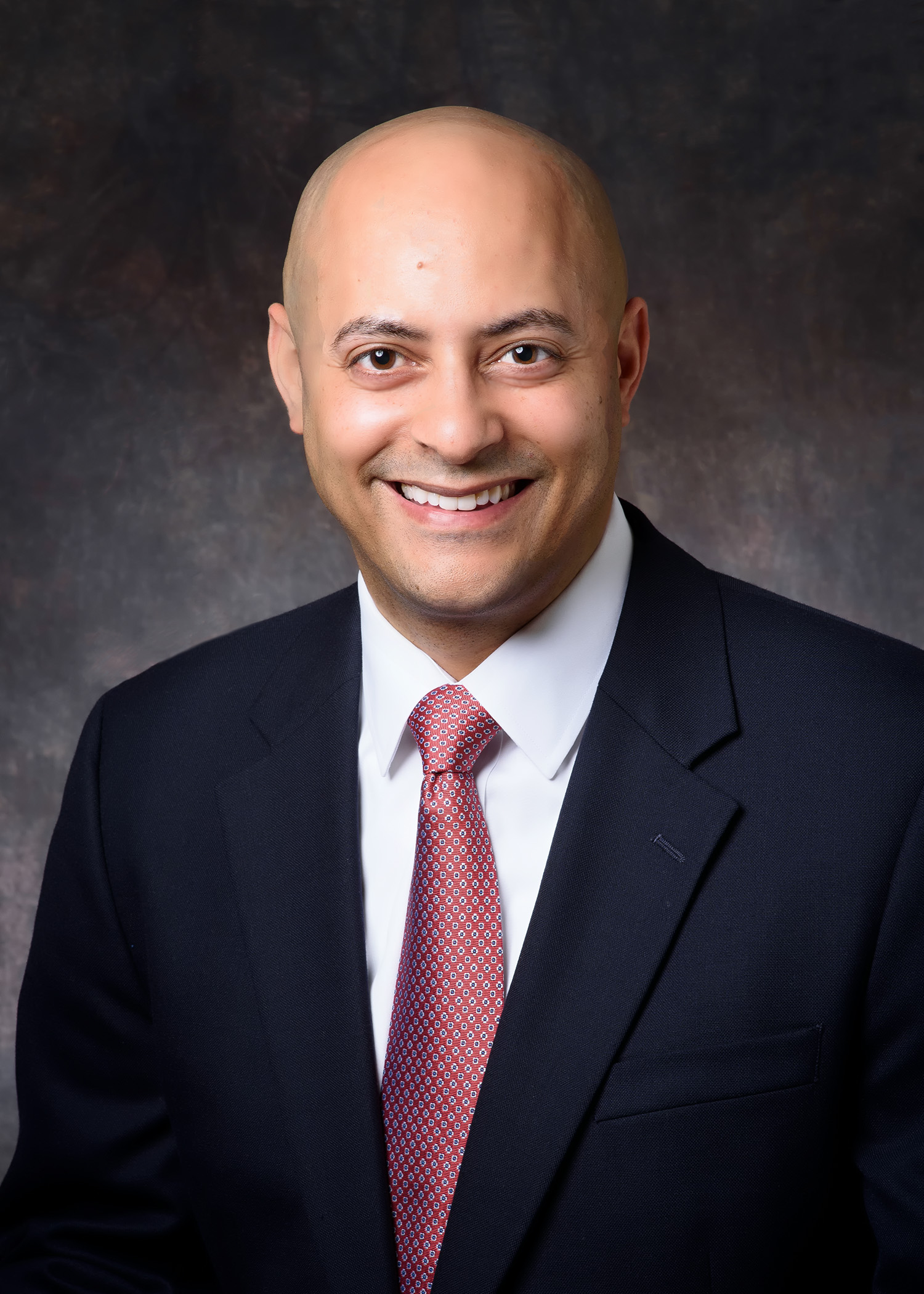 Benoit Grandmougin, FACHE
Provider Engagement Executive, Humana
Benoit Grandmougin is a Provider Engagement Executive in the Medicare Operations division at Humana. He oversees value-based arrangements with medical groups and large integrated delivery systems in the Northeast Region. He is accountable for the financial performance of risk bearing providers, including provider engagement, operations, quality initiatives, and data integration and analytics. Prior to joining Humana, he negotiated managed care contracts for several health systems including Northwell Health, Mount Sinai Health System, and Emory Healthcare.
Mr. Grandmougin is pursuing a Ph.D. in Health Sciences at Seton Hall University. His research and scholarship activities examine the effects of leadership styles in individuals and teams on organizational performance in an era of alternative payment models. Additional research explores the causes and consequences of rising health care spending, geographic variation in spending, and spending growth and quality.
Mr. Grandmougin earned a Bachelor of Science degree in Healthcare Administration from St. John's University, a Master in Public Health from the University of Tennessee, and a Master in Healthcare Administration from Hofstra University. Mr. Grandmougin recently became a Fellow of the American College of Healthcare Executives.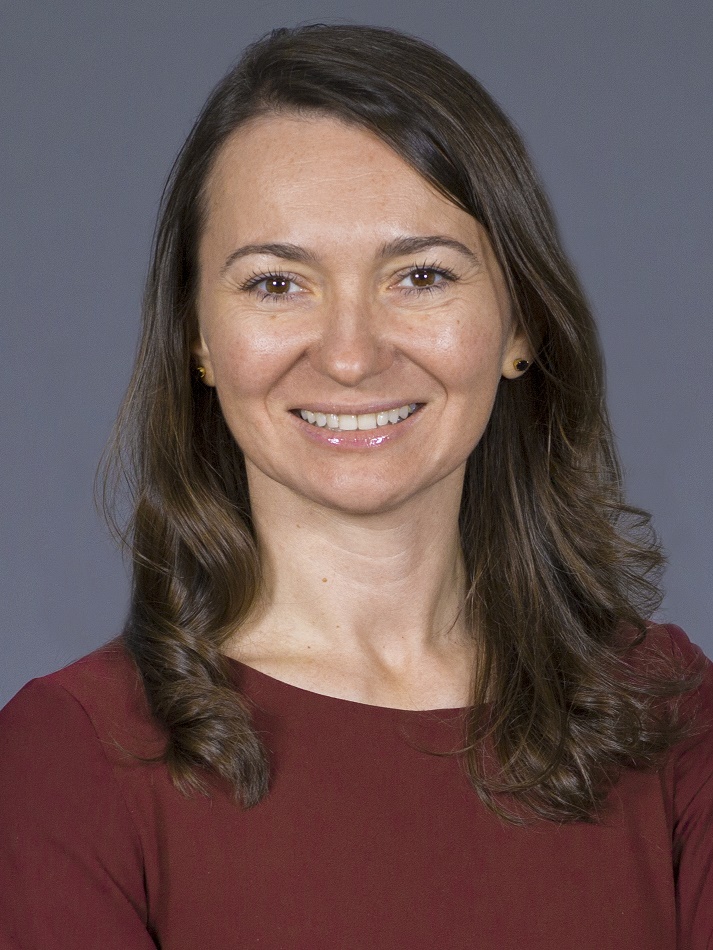 Barbara Karpinska
Administrator, Department of Surgery, NYU Langone Medical Center 
Barbara Karpinska is the Administrator of the Department of Surgery at NYU Langone Medical Center across clinical, research and educational missions. The Department is comprised of over 100 physicians, 90 residents/fellows and 160 staff in four hospital-based and several ambulatory locations. In a partnership with the Chair, Barbara leads multi-campus integration initiatives, is responsible for business aspects of patient care and robust educational and research programs. Before joining NYU Langone, Barbara led a transformation of multi-specialty ambulatory clinics at Columbia University College of Dental Medicine from culture, service, revenue and technology perspectives. Prior to that, Barbara held leadership roles at North Shore LIJ Health System (currently NorthWell) and the Mount Sinai Medical Center focused on growth and change management. Earlier in her career Barbara was a practicing Physical Therapist specializing in stroke rehabilitation, and also taught as an Adjunct in the Doctor of Physical Therapy program at Hunter College. 
Barbara is an International Women's Forum (IWF) Leadership Foundation 2016-2017 Fellow.  She graduated with an MBA in Healthcare Administration from Baruch College, Zicklin School of Business and the Mount Sinai School of Medicine. She also holds a Master's of Science degree in Physical Therapy from the Academy of Physical Education in Krakow, Poland, a Certificate of Professional Development in Leadership from University of Pennsylvania, Wharton School of Business, and Certificates in High Performance and Change Management from Cornell University, School of Industrial and Labor Relations.
Barbara enjoys serving on the Council to the Board of Riverside Symphony, the second largest orchestra in New York City. An avid sailboat racer and sailing instructor, Barbara competes in the US and internationally.  She participated in the 2015 Transatlantic Race winning second place in the cruising class, and in July 2016 was on the winning team of the North American Championship in Swan 42 class.  Barbara is a PADI certified diver, and the New York Yacht Club and the Buzzards' Society member.
---
**Due to limited seating for this event, please register early to reserve your spot.**
Photo/Video Disclaimer Policy: By registering for this event, you agree to allow HLNY to use any photograph/video taken at the event, without the expressed written permission of those included within the photograph/video. HLNY may use the photograph/video in publications or other media material produced, used or contracted by HLNY including but not limited to: brochures, invitations, books, magazines, websites, etc. 

Any person desiring not to have their photo taken or distributed must contact us of his/her intentions. HLNY may decide to remove the photo or conceal the identification of the individual in question.
---
 This and all our programs and events are made possible by the generosity of our 2016-2017 HLNY Corporate Sponsors who are ardent supporters of the healthcare executive profession.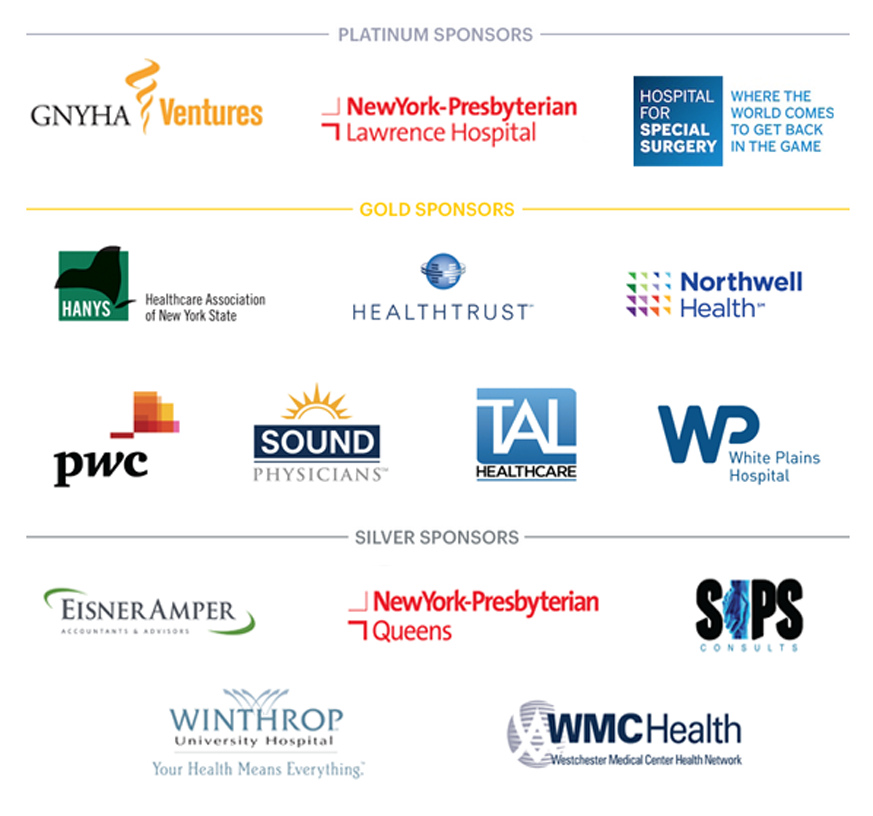 When & Where

Baruch College

New York, New York 10065


Wednesday, November 2, 2016 from 6:00 PM to 9:00 PM (EDT)
Add to my calendar
Organizer
Healthcare Leaders of New York
HLNY represents professionals who manage the business affairs of healthcare organizations throughout the New York Metropolitan area. No other professional association is more essential for meeting the career needs and interests of healthcare executives in New York State. The 1500+ members come together for networking and events, career advancement, professional enrichment, and continuing education. Our Leadership Team strives to make HLNY the pre-eminient organization for Healthcare Business Professionals in the Greater New York Area.
The HLNY Mission is to advance healthcare leadership and management excellence through professional enrichment and continuing education of our members. We support high ethical standards and conduct, and promote the mission of the American College of Healthcare Executives.
Through HLNY, ACHE members have access to local professional development and networking events, mentoring, and career services which include a jobs data bank and resume support.
Career Positioning: Strategically Mapping Your Early Career Development