Description
CAREER IN DATA SCIENCE, NETWORKING & INTRODUCTION OF ACTIONSPOT DATA SCIENCE SCHOOL
---
Are you interested in DATA SCIENCE, DATA ENGINEERING, DATA SECURITY, BLOCKCHAIN? Are you looking for a job in BIG DATA, DATA SCIENCE, DATA ENGINEERING and DATA SECURITY FIELDS?
Are you looking to upgrade your professional skills? DO YOU WANT A JOB WHICH HAS A DECENT PAY?
If you answered any of these questions with resounding "YES" please read and share our invite.
I'm aware everyone has a full calendar, but I'm confident you'll not regret investing 2 hours to participate in the session described below because you'll be able not only understand what it takes to succeed in the field of Big Data and Data Science, but you also will be able to give your resume. We will also enable you to submit it electronically.
Imagine how effective you will spend your night.
In deciding whether attending is worth your time, consider this:
Data Science, Big Data, Data Security will be adopted by every company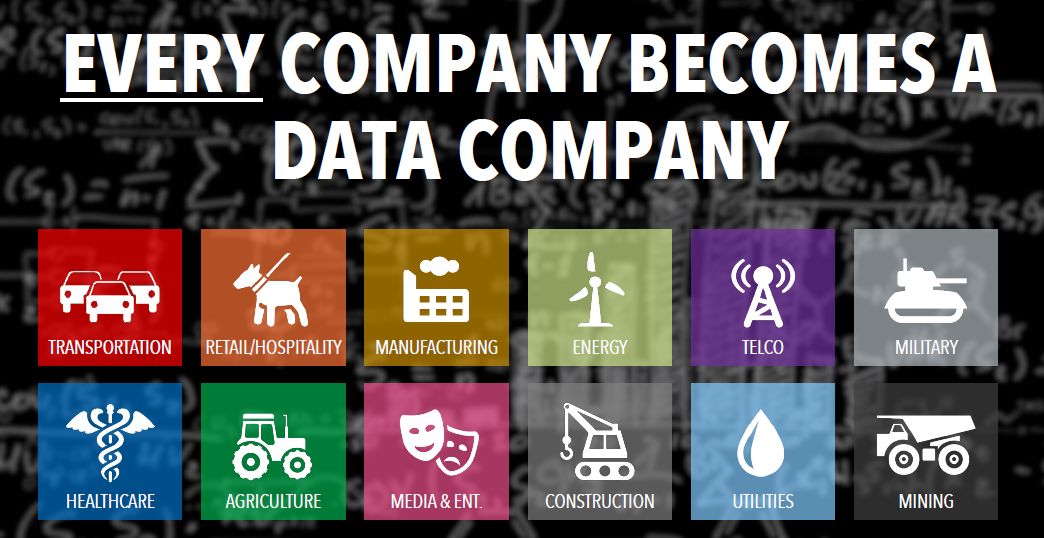 OCP Summit 2017 ( Steve Brown, Possibility & Purpose LLC)
What that means for you: MORE JOB OPPORTUNITIES!
BONUS BENEFIT:
We will extend a discount offer to the first 10 students who will sign up for Data Science school.
FOCUS of the panel discussion:
- Careers in Data Science
- How to succeed in your career aspirations
- What is required to pass the interview at Amazon and Walmart Labs
- Why Data Science is so important
Please register: http://www.myactionspot.com/events.html
Or
https://www.eventbrite.com/e/career-in-data-science-networking-introduction-of-actionspot-data-science-next-school-tickets-32197840608
The panel will be represented by Data Science Experts, recruiters and practitioners from WALMART LABS, IBM, ARM, OPENED UNIVERSITY and APEX Resource Management who are continuously looking for Talented Data Scientist and the Data science Experts. Altogether they have more than 150 openings in Data Science!!!
PANELISTS:
Vladimir Kroz, Principal Engineer at WALMARTLABS is a seasoned data engineer specializing in large-scale data infrastructure; data ingest, processing and search; and applications performance management and monitoring. Vladimir is a principal engineer at Walmart Global eCommerce Labs, working on search infrastructure. His previous experience spans data search infrastructure to data platform and analytics optimization. He has led engineering and architecture teams at Loggly, Terapeak, and Amdocs, and has run a data engineering school in Russia.
Adam Blum, CEO of OpenEd. Adam has run a number of several successful startups, with over $600 million in exits, he works as an adjunct professor, UC Berkeley, Carnegie Mellon, author of three computer science texts, including the first book on web server development, continually active open source contributor, have run greater than 150 ultramarathons and building OpenEd - the largest K-12 resource library and "operating system for personalized learning", used by many other ed tech companies to provide just the right resource for each student.
Mark Porter, CEO of Apex Resource Management. Mark currently owns and runs the executive search and professional staffing firm focused on the direct hire, professional search, and business consulting services for Silicon Valley companies. Launched this new venture to better focus on AI, Big Data, IoT, Robotics, and other critical technologies
Andrei Lopatenko received a master's degree in Applied Mathematics and Physics from Moscow Institute of Physics and Technology, Russia in 1997 and a PhD in Computer Science from the University of Manchester, UK in 2007. He has lived and worked in Ukraine, Russia, Austria, the United Kingdom, Italy, Switzerland, as well as Australia and Canada. After completing his PhD he was part of a team at Google that worked on search algorithms for Google Web Search. He was a founding engineer of Apple Maps and also worked on projects for the AppStore, iTunes, and Apple Bookstore. After two stints at Google and two stints at Apple, he led a search team at Walmart Labs. His team was responsible for search improvements at walmart.com, which brought significant improvements to company revenues. He is currently a Director of Engineering for the Recruit Institute of Technology (RIT), a part of Recruit Holdings, Japan. RIT is located in Mountain View, CA.
MODERATOR :
Alex Sousa Technology Attorney has practiced Intellectual Property & Commercial Law for over eight years. He has a B.S. from the United States Military Academy at West Point, an MBA from the University of Michigan, and a J.D from Santa Clara University. As technology attorney, Alex has helped startups build solid patent portfolios in fields from material science to software, negotiated complex international commercial and licensing agreements, and participated in several M&A activities. He is licensed to practice in California and the United States Patent and Trademark Office.
Contact info@myactionspot.com if you have any further queries!
---
AGENDA:
6:30 – 7:15 p.m – Check-In and Networking Mixer, Food, refreshments
7:15 – 7:30 p.m – ActionSpot Data Science School unveiling
7:30 – 8:30 p.m – Panel Discussion
8:30 – 9:00 p.m – Q&A
9:00 - 9:30 p.m - More Networking
Please be aware of Parking. We are also very close to Caltrain station which is 2 minutes walking distance across Cahill Park.