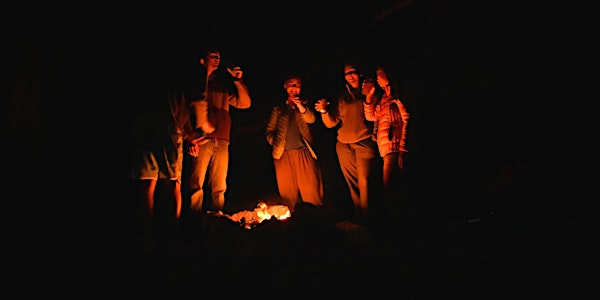 Career Horror Stories with SheSays ATX
It's Halloween, so SheSays ATX invites you to get spooky with a panel of lady bosses sharing stories of career trials and tribulations.
When and where
Location
Cepeda Branch, Austin Public Library 651 North Pleasant Valley Road Austin, TX 78702
About this event
Join us as our speakers reveal some of their weirdest professional horror stories. Why? Because as Jon Maxwell cleverly stated, "Some days you win, some days you learn."
When we look at successful professionals, we often focus on major wins but behind every win there are countless failures. From management 'DON'T's to 'REPLY-ALL's from hell, three accomplished tech startup professionals will have an honest conversation about how to better manage your career, deal with difficult colleagues, and more.
About the speakers
Moderating the panel, Nicole DeAngelis is the Chapter Lead of SheSays ATX and has over 15 years of experience launching go-to-market campaigns and new products as a marketer and founder. She currently leads marketing at Triplebyte, a skills-based platform for hiring engineers. Originally from Ohio with stints on the east coast and abroad, Nicole has lived in Austin since 2010.
Shayna Dunitz was born and raised in New York and moved to Texas after college to escape the winter weather. She's a problem solver by nature and the title of her memoir will be, "There's Gotta Be a Better Way To Do This." She's spent the last 10 years of her career working in the startup space and helping organizations scale to the next level. When she isn't working, Shayna can be found running around Town Lake or curled up on the couch reading a book with her cat and dog. Giving back to the community is an important part of her life and she serves on the Board of Directors for 3 Day Startup and on the Austin Steering Committee for Annie's List.
Sarah Mayer is Head of Brand Marketing at Chipper. Previously Sarah led large accounts and business development for agencies including VGCA, Envision, and Sol Marketing. Sarah grew up in Austin and attended Saint Edwards University.
Jan McNeil is an experienced tech executive who has spent her career building highly effective teams in tech-enabled professional services organizations. She is currently CEO of Lev, a marketer centric Salesforce consultancy. She believes in humility, tenacity, coffee and reading actual, old school, paper newspapers. Outside of work, Jan loves running and spending time outdoors with her husband and son.
About SheSays
The most authentic voice in the gender equality movement.
Our members say we are the most authentic of all women's organizations. Why? Because since 2007 we made a commitment to be a real voice for you. No figure heads, no sponsors with personal agendas, no barriers for entry.
Our members suggest event topics, co-create activism and have a say on what we do next. For 12 years we have grown to an estimated 70,000 members in over 55 cities giving a voice to 1593 speakers worldwide.
This is event is presented by SheSays ATX, the Austin Chapter of SheSays, and it is open to participants globally. Join to meet inspiring women from around the world and in your own backyard!