Location
Princeton Public Library
65 Witherspoon Street
Princeton, NJ 08542
Description
Please note: Registration opens at 9 am on Monday May 1st, 2017.

Back by popular demand -- a rare opportunity for jobseekers as well as others in careeer transition to participate in a 5 part series of group coaching sessions led by Alex Freund. All sessions will be on consecutive Thursday mornings starting June 1 and ending June 29. All sessions will be held at the Princeton Public Library.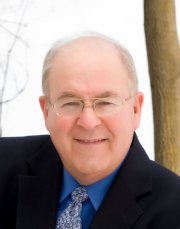 Well-known career coach Alex Freund of Landing Expert Career Coaching will conduct the series that includes modules on objectives and career plan, resume writing, networking, communications and compensation negotiation. Each module includes an hour of interview preparation via mock interviewing.
The series is limited to 40 participants; a $30 fee covers all five sessions.
At the conclusion of the series each participant who completes 4 or more of the sessions will receive a copy of the popular book What Color is Your Parachute? 2017
Series takes place on June 1, 8, 15, 22 and 29 in the library's first floor community room.
Sessions will begin at 9 am sharp and conclude by 11:30 am.
After registration, each participant will be asked to send Alex a 200-300 word statement outlining their reasons for enrolling and their career goals for 2017.
Please note:
A limited waiting list of 12 people will be kept in case of cancellations.

Full refunds for cancellation will be issued up to May 29 at 9 am.

Cancellations after May 29 will forfeit a $10 surcharge.

No refunds will be given after June 1

If you are unable to attend a session, you must notify the instructor in advance via email to alex@landingexpert.com

If you do not show up for the first session without advance notice of absence you will lose your spot to the first person on the waiting list and be given a $20 refund

Parking will be validated for llibrary cardholders and Princeton residents per our usual policy (2 hours). If you are not a library cardholder, you will be responsible for paying for parking in the garage next to the library.


In signing up for this course you understand the parameters stated above