Career Chat with Yiting Shen, President, Asian Columbia Alumni Association
Description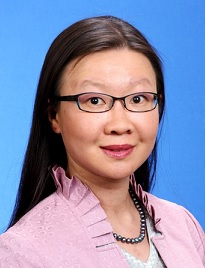 Come join us for an informal chat with Ms. Yiting Shen '01 & '02 SEAS and hear about her professional journey in the banking industry. Ms. Shen will also talk about the challenges she has faced in her career and offer advice to young professionals and students looking to work in the banking industry.
As the Global Head of External Network Management for Treasury & Trade Solutions (TTS) at Citigroup based in New York, Ms. Shen is responsible for Citi's relationships with other banks in 120+ markets across 270+ banks. Previously, she was the Global Head of Developing Currency Clearing and the Head of Strategic Initiatives responsible for TTS strategic planning and execution in 95+ countries with ~15,000 FTEs and $8 Billion revenue.
Prior to joining Citi, Ms. Shen co-founded an education consulting firm for Chinese Youth career planning. She also served as a management consultant with Booz & Company (Booz Allen Hamilton) based in London specializing in financial services. She has also worked independently in Middle East, Africa, Korea, China, and India. She started her career in M&A with UBS Investment Bank in New York.
Ms. Shen holds an MPA from Harvard Kennedy School of Government, an MBA from MIT Sloan School of Management, and an MS in Financial Engineering and a BS in Engineering & Management Systems from Columbia University. She current serves as the Board Member at the Harvard Kennedy School of Government Alumni Association, Board Member of MIT Sloan School of Management Alumni Board, and the President for the Asian Columbia Alumni Association, President of the Harvard Kennedy School Alumni Network. In her spare time, she enjoys arts and performing arts and community outreach.
-----------------------
This event is FREE for ACAA members.
ACAA membership is open to alumni who graduated from Columbia University schools and affiliates.
Membership Form
http://acaa.alumni.columbia.edu/membership_form
----------------------
QUESTIONS
Contact Ying at Ying.yen@caa.columbia.edu
All sales are final.