Description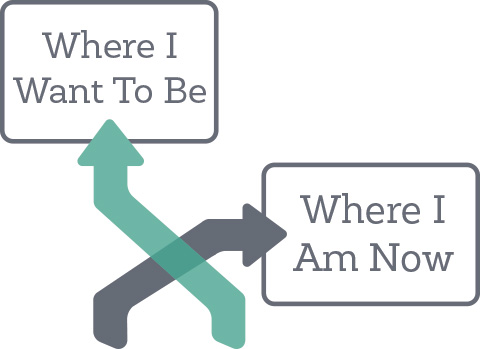 This workshop will help you
Find inspiration for your next career

Overcome the obstacles to your career change

Identify your career strengths and values

Explore possible career pathways

Plan for a career change

Develop strategies to secure a new career


You will reflect on what you value in the workplace and crucially what your priorities will be in your new role. You will think deeply about your unique set of skills, interests and strengths, inspiring you to explore the type of work that engages you.
You will increase your understanding of what you want, why you want it and how you will achieve it. This will give you the confidence to know how to make life-changing decisions and face up to the challenges your new career will provide.
You will discover life-changing opportunities inspiring you to move forward with confidence. Your progress will motivate you to tackle challenges, enabling you to shape your choices so that your actions are productive and create real change in your life.
You will be given strategies to increase your belief in your own abilities to make effective change in your work life. Your positive mindset will improve your confidence and crucially how you see yourself, opening up all sorts of wonderful opportunities.
Career changers we have helped:
Colin
IT Manager to Film Production
"The workshop really helped me clarify my thoughts and gave me the confidence to take action. The world of IT was initially interesting, but I soon found that I didn't feel challenged enough. I also wanted a career where I thought I could have more creative freedom and my time at work was valued. My only regret is that I didn't change career as soon as I realised that I needed a change."
Geraldine
Architecture to Own Patisserie Business
"I didn't know what to expect when I booked… a friend of mine had gone on the workshop and as it really helped him, he encouraged me to book. I was confused and unsure about my future but by the end of the workshop I gained the confidence and the momentum to get on and make changes in my life."
Janis
Property to Own Business
"The workshop made me think deeply about my work and what was important to me. If I hadn't gone on the workshop I think I would have still been working in my old job. I was encouraged to explore areas of work that I enjoyed and put together a plan. This helped me a great deal as I knew what the next steps would be to start my own business."
Maria
Health to Law
"The workshop helped me explore why I was so unhappy in my previous career and what I could do to put it right. The stressful nature of my old career meant that I could never switch off and it was difficult to develop healthy work relationships. In my new career, I have time to plan, reflect and deliver. I have a fantastic team and I thoroughly enjoy my work."
About us
We are passionate about helping people find motivation in their jobs. We have helped 1000's of people successfully change career or start a business. All our workshops have been designed by career experts to introduce you to suitable careers, which align with your own interests, skills profile and values.
We will help you develop a practical action plan. In this evening workshop, you will be inspired to take the right steps to find a career that will excite and challenge you.
Career coaches typically charge between £100-150 per hour. In this 3-hour workshop, you will be given specific guidance and support to fast track your career change for a fraction of the cost of working with a career coach.
FAQ
I don't know if I'm ready for a Career Change Workshop, how will it help me?
The course encourages you to focus on your prominent skills and strengths but also helps you explore the less noticeable skills and inner strengths that you may have overlooked. The exercises and activities are designed to stimulate and inspire you to find possible career pathways. With thousands of different careers and business ideas our workshops act as a powerful trigger to help you explore your options.
What are the transport options for getting to and from the event?
The venue is near Kings Cross and Euston train and underground stations. We would not advise driving to the venue.
Do I need to bring anything with me?
All resources will be provided, so please just bring an open mind. Light refreshments will also be available.
What's the refund policy?
More than 7 days' notice of cancellation 50% of the fee will be refunded
Less than 7 days' notice of cancellation, no refund can be offered. However, where possible, we will always try to work with you to find a solution so please email us at hello@mycareerswitch.com
Can I email you? I have another question.
I want to find out more about the career change services you provide, what is your website address?
You can follow this link to reach https://www.mycareerswitch.com