Description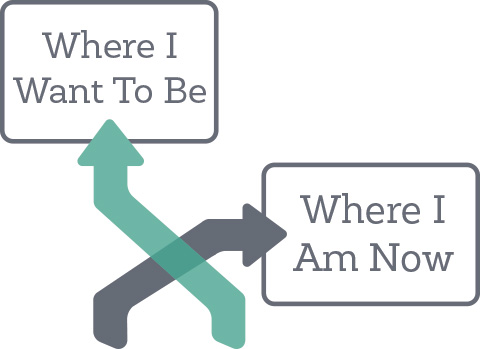 A structured and stimulating workshop that will give you opportunities to explore exciting new possibilities to inspire you in your new career. Throughout the workshop, you will be encouraged to reflect on the different tasks and use this as a springboard for alternative careers.
You will be able to:
Understand the specific reasons for your change of career.
Identify your unique set of skills, interests and experience.
Evaluate what skills, interests and strengths you want to demonstrate and develop in your next career.
Reflect on your 'wow' moments. What makes you curious? Invigorated? Gives you a sense of purpose?
Challenge your assumptions about what you can and can't do.


This will give you the focus to:
Develop a clear direction and a defined pathway.
Identify your informal/formal training needs.
Learn how to create career changing experiences.
Leave with a life-changing plan.


We are passionate about helping people find motivation and challenges in their jobs. All our courses have been designed by experts to introduce you to suitable careers, which align with your own interests, skills profile, and values.
We will help you develop a practical action plan. In this 1-day workshop, you will be inspired to take the right steps to find a career that will excite and challenge you.
Career changers we have helped:
Kate - Graphic Designer to Own Coffee Shop Business
"I thoroughly enjoy the various responsibilities of running a business as I have had to learn a lot of new skills. This has led me to become much more motivated when I go to work as I look forward to the various challenges of running a coffee shop."
Ray - Credit Controller to Landscape Gardener
"After attending the workshop, I immediately made a decision to re-train, this alone, gave me an overwhelming sense of relief. I now look forward to going to work and I realised that the change of environment has had an incredibly positive impact on my mood and also my life outside of work."
Sue - Program Manager to Consultancy
"I was completely unsure how to develop my career but I was clear that I wanted new challenges. The workshop opened up powerful routes for me that I had not even considered and this gave me the motivation to make a decisive career change...an inspirational course "
FAQ
I don't know if I'm ready for a Career Change Workshop, how will it help me?
The course encourages you to focus on your prominent skills and strengths but also helps you explore the less noticeable skills and inner strengths that you may have overlooked. The exercises and activities are designed to stimulate and inspire you to find possible career pathways. With thousands of different careers and business ideas our workshops act as a powerful trigger to help you explore your options.
What are the transport options for getting to and from the event?
The venue is near Kings Cross and Euston train and underground stations. We would not advise driving to the venue.
Do I need to bring anything with me?
All resources will be provided, so please just bring an open mind. Light refreshments will also be available.
What's the refund policy?
More than 7 days' notice of cancellation 50% of the fee will be refunded
Less than 7 days' notice of cancellation, no refund can be offered. However, where possible, we will always try to work with you to find a solution so please email us at hello@mycareerswitch.com
Can I email you? I have another question.
Yes, please contact us at hello@mycareerswitch.com and we will be happy to respond to you as soon as possible.
I want to find out more about the career change services you provide, what is your website address?
You can follow this link to reach https://www.mycareerswitch.com