About this Event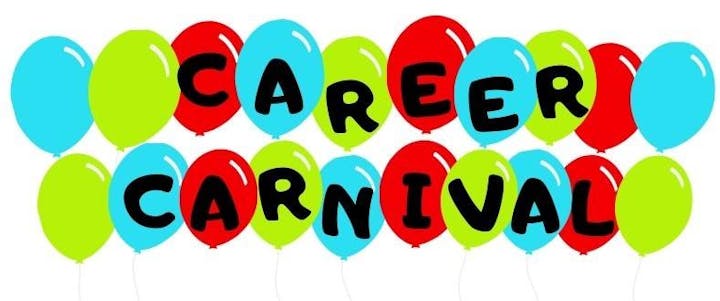 CAREER CARNIVAL FOR KIDS!
Join us!
Elementary and Middle School Students and their Families will have a special hands-on opportunity to explore the wide world of work, all while enjoying games, prizes and snacks.
Career Carnival for Kids will showcase occupations across a range of industries, from Morristown Airport's aviation experts to healthcare professionals from Goryeb Children's Hospital to US Army recruiters and representatives from American Water Works Association New Jersey.
Kids interested in nutrition and cooking will meet (and eat) with ShopRite and Red Lobster, and create their own cold-cooking concoction with The Art Diner. STEM-focused kids can talk tech with Code Ninjas, while those who like to work with their hands will learn about locksmithing with Pop-A-Lock.
From the pharmacy to the library to learning about career and technical education high school programs offered by the Morris County Vocational School District, Career Carnival for Kids will help cultivate "career curiosity" among young people with many different interests.This event is free and open to everyone. For more information, visit www.careercarnivalforkids.com
*Registration not necessary to attend, however encouraged to know how much food and giveaways should be available.
See you on September 25th!