Career Bootcamp for Clinical Research Professionals
Description
Announcing our first-ever workshop, Career Bootcamp for Clinical Research Professionals! This event brings career coaches, recruiters and industry professionals to give you a full-day experience of learning, hands-on training, coaching and networking.
Speaker: Toby Freedman, Ph.D. President, Synapsis Search
Toby Freedman is a recruiter, author and career development expert. Her book, Career Opportunities in Biotechnology and Drug Development, provides an in-depth and comprehensive overview of the many careers in the life sciences industry. She provides career development workshops at academic centers. Toby founded her own recruiting firm, Synapsis Search, which is focused on life science R&D and business placements. Toby previously worked at BioQuest and SLIL Biomedical (a biotech startup). She earned a Ph.D. in biology/molecular biology from UNC Chapel Hill and her postdoctoral fellowship was at Harvard University.
Speaker: Dr. Carolyn Rodriguez, Associate Professor of Psychiatry and Behavioral Sciences, Stanford
Dr. Carolyn Rodriguez utilizes her training as a psychiatrist, neuroscientist, and clinical researcher to innovate rapid-acting treatments to relieve the suffering of patients with severe mental illnesses, including Obsessive-Compulsive Disorder (OCD). She has led landmark clinical trials that pioneered new targeted treatments and investigated the role of glutamatergic and opioid pathways. As the Director of the Translational Therapeutics Lab and Associate Professor in the Department of Psychiatry and Behavioral Science, she developed methods that combine in vivo drug infusions with magnetic resonance spectroscopy (MRS), functional magnetic resonance imaging (fMRI) and electroencephalograpy (EEG) to map human brain circuit dysfunction in real time. Carolyn received her B.S. in Computer Science from Harvard University, followed by a Ph.D. in Neuroscience and Genetics from Harvard Medical School and an M.D. from Harvard Medical School-M.I.T.
Panelists:
Andres M. Alvarez Pinzon, Director Regulatory Affairs and Translational Medicine, Stanford
Gerri O'Riordan, R.N., Director of Clinical Research in the CV Medicine Division, Stanford
Gina Budman, Founder, LeCDMS - Leading Edge CDM Solutions
Michelle Ragozzino, Ph.D, Regulatory Affairs Manager, NeuroPace
Nadia Bracken, Founder and Chief Connector, GCP Cafe
Satej Nadkarni, President, Global Clin-Reg Solutions, Inc.
Learning Objectives:
Opportunities and Challenges in Psychiatric Clinical Research

Different career paths available in Clinical Research

Tips and tools to find employment and move up the career ladder in Clinical Research

Understand the roles, responsibilities and core competencies in Clinical Research

Hands-on workshops on resume building, interview practice, personal branding, mentorship, and networking
Agenda:
8:30 - 9:00 AM: Event Registration/Breakfast
9:00 - 9:05 AM: NCC ACRP President's Welcome - Patty Kasper
9:05 - 9:10 AM: Host Sponsor's Welcome - Virginia Nido
9:10 - 10:05 AM: Keynote Speaker & 15 min Q&A - Dr. Rodriguez "Opportunities and Challenges in Psychiatric Clinical Research"
10:05 - 10:20 AM: Break
10:20 - 11:35 AM: Panel Discussion (6 panelists) with 15 min Q&A
11:35 - 11:50 AM: Break
11:50 AM - 12:40 PM: Breakout Session with Panel Members
12:40 - 1:30 PM: Lunch Break & Structured Networking
1:30 - 2:30 PM: Speaker Toby Freedman & Q&A "Getting your dream job"
2:30 - 3:00 PM: Breakout Session #1
3:00 - 3:15 PM: Break
3:15 - 3:45 PM: Breakout Session #2
3:45 - 3:55 PM: President's Closing Comments
3:55 - 4:55 PM: Networking
Target Audience: This full-day event is designed to help Clinical Research Professionals in all stages of their career. Whether you are looking for your first role, or managing a research portfolio, we invite you to attend and brush up on new skills.
Online event registration: Registration closes on Thursday, September 12th at midnight Pacific Time.
Walk-in registration: if seats are available - add $10 to the registration fee ($30 total for students, $60 total for chapter members, $80 total for non-chapter members)
Bring your email confirmation to the event. Please notify the Event Manager for cancellations. No refunds or transfers.
For event registration questions, please contact Event Manager Tom Pamukcu at tom.pamukcu@nccacrp.org.
4.0 ACRP CONTACT HOURS have been approved. CBRN HOURS are not being offered for this event. Click here to purchase.
Go to http://www.acrpnet.org, logon as member or guest, go to LEARNING PORTAL 1-30 days after the event to complete the evaluation and receive the certificate. Purchase price for contact hours on the ACRP website. ACRP online contact hour purchase questions: chapters@acrpnet.org
To take a look at all job postings available through ACRP, please check out our career portal here: https://acrpnet.org/career-center/
Funding and in-kind support provided by the following sponsors do not influence the content of this program.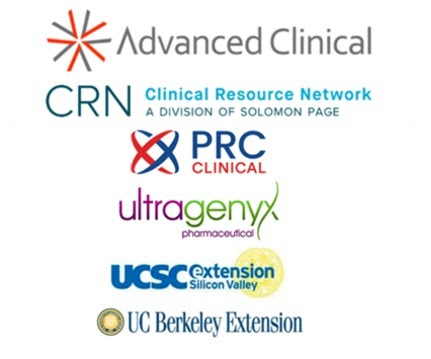 Photography and video recordings will occur at the event. By entering the event premises, you consent to photography and video recordings and its release, publication, exhibition, or reproduction to be used for promotional purposes, on the NCC ACRP website and social media platforms. You release, its offices and employees, and each and all persons involved from any liability connected with the taking, recording, digitizing, or publication and use of photographs. By entering the event premises, you waive all rights you may have to any claims for payment or royalties in connection with any use, exhibition or other publication of these materials, regardless of the purpose or sponsoring of such use, exhibiting, web casting, or other publication irrespective of whether a fee for admission or sponsorship is charged. You also waive any right to inspect or approve any photo or video taken by NCC ACRP or the person or entity designated to do so by NCC ACRP. You have been fully informed of your consent, waiver of liability, and release before entering the event.
Share this event on Facebook and Twitter. We hope you can make it!
Cheers, Northern California Chapter (SF Bay Area) - Association of Clinical Research Professionals (ACRP)