Multiple Dates
Career Advisory Consultation Inquiry Form & Payment
Purchase the online inquiry from anywhere! You need to select today's date to checkout on Eventbrite.
About this event
The Career Advisory Consultation Inquiry Form and Payment is for requesting direct help from Dr. K to either start or build a business, or to pursue other career options. Different income streams, passive income streams, networks, products and services you can develop, and intellectual property are some of the things Dr. K will discuss with you, to generate business revenue or income.
(1) Submit your materials (e.g. from your coporate jobs, presentations, academic degree program assignments) for review using the Career Advisory Consultation Inquiry form here: Career Advisory Consultation Inquiry Form
(2) Come back to Eventbrite and pay the $30 submission fee to have your materials reviewed here, using this payment form.
(3) If Dr. K can help you and approves to speak with you, you will receive an email within 3-5 business days with follow up information, and approval to come back to Eventbrite to schedule your Career Advisory Consultaiton appointment date and pay the $79 Career Advisory Consultation Payment (you will need to select an official date on Evevntbrite for your online Consultation appointment). Please be sure to use the same email address you want Dr. K to communicate with you on your Eventbrite checkouts.
(4) Last, Dr. K has a service to help you implement the different streams listed above, on a longer Consultation. The timeframe of this Consultation is set after she sees your files you both discuss and she signs a Non-Disclosure Agreement for you. The purpose of the consultation is for her to review ALL of your files in detail and show you where your revenue streams, products and services, and intellectual property (to license or use for other engagemnts) are, what their names should be, and the steps to set them up. If you both agree to this service, you would come back to Eventbrite and pay the $1,695 Career Advisory Strategy Session fee to work together.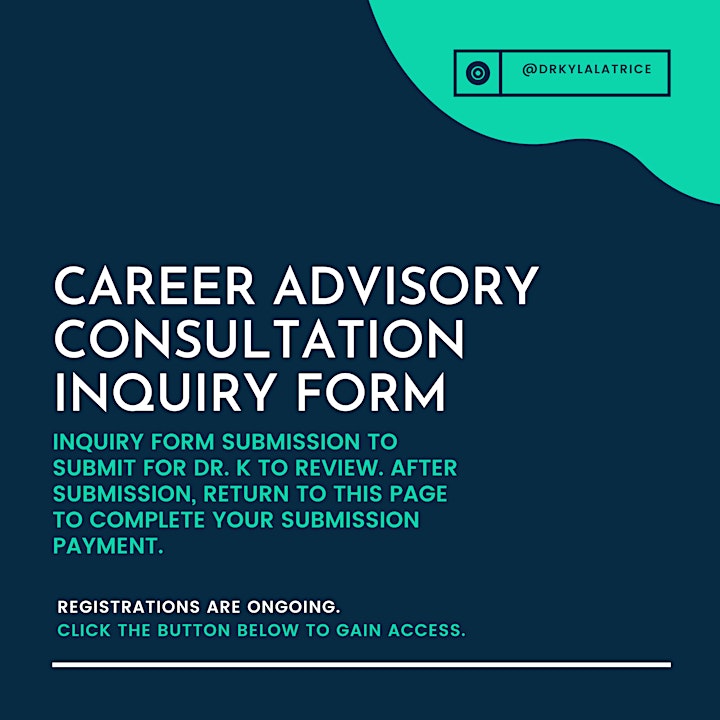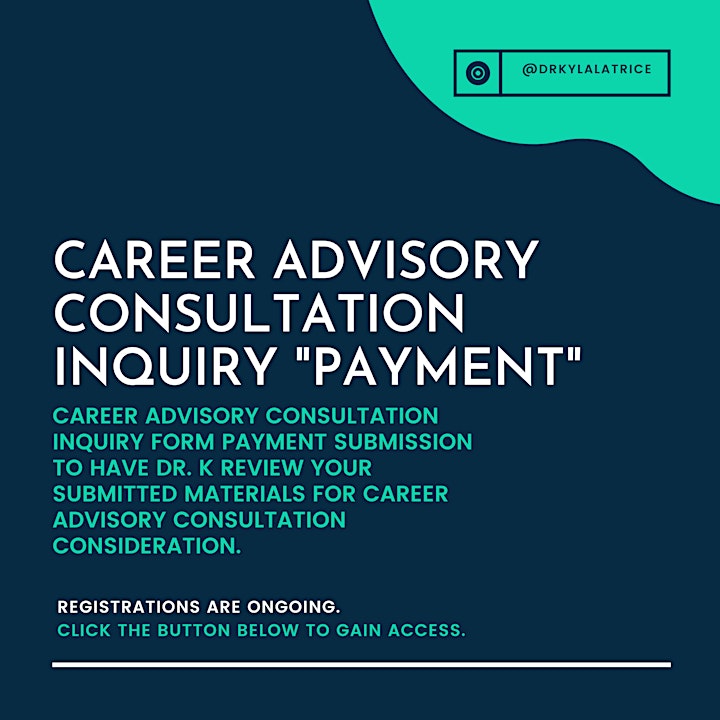 Organizer of Career Advisory Consultation Inquiry Form & Payment
Executive Biography: Dr. Tennin ("Dr. K") is the Chair of the Board, President, and Global CEO of her own global conglomerate corporation with the main enterprise being an organizational development consultancy to help businesses recover, grow, expand, and/or advance. From start-ups to Fortune 500 organizations. She is a decedent of generations of farmers and fisherman who sold their products locally. She is a transformational leader with core values of compassion (positivity), leadership, dependability, equality (fairness), and determination, and has executive education experience at Harvard and Stanford Universities, has been an entrepreneur for nearly two decades, and has successfully launched numerous corporations within 26 locations, in 24 countries, on 6 continents. Most of Dr. Tennin's international experience (e.g. leadership, management, advisory services, negotiations, human resources, etc.) has been virtual...
Collectively, based on Dr. Tennin's experiences over time and presently utilizing all of her experiences in professional practice, she can be categorized as a management, organizational development, business, human resources, financial services, financial education, change management, and higher education consultant, in addition to runing her own global conglomerate corporation.