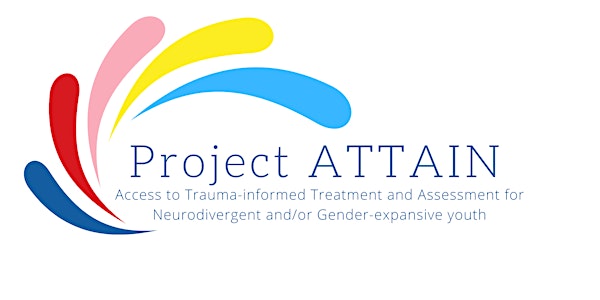 CARE training for caregivers
Free training for parents, caregivers, and direct care staff caring for autistic children ages 2-18.
When and where
Location
Community Bridges 162 Pembroke Street Concord, NH 03301
About this event
Child Adult Relationship Enhancement (CARE) is a trauma-informed practice that can be used by parents, caregivers, or direct care staff who interact with autistic children who have experienced hardship or trauma. CARE focuses on connecting with children and increasing positive behaviors.
Join us in welcoming Erica Messer, PhD, Cincinnati Children's Hospital & Robin Gurwitch, PhD, Duke University for a free training on this evidence based method.
This will be an intimate training, with only 25 people. We invite caregivers and direct care staff to sign up. This training will be offered again in the future.

Child-Adult Relationship Enhancement (CARE) Connections is a trauma-informed way for any adult to interact with any autistic child or teen. It seeks to increase positive child-adult interaction, child compliance, and child engagement.
CARE uses ideas and skills derived from evidence-based, positive parenting programs. CARE is not therapy, but can complement ongoing therapeutic services. During this three-hour training participants will learn a skillset that will enhance child adult relationships in any setting with autistic youth ages 2-18.
Participants will learn and practice skills designed to strengthen healthy relationships. Trainers give live feedback to enhance learning of CARE skills. CARE training targets two key concepts:
 Positive Relationships: Skills and techniques that work together to strengthen relationships, improve communication, and reduce problematic behaviors.
 Increased Compliance: Tips and strategies to improve the likelihood of following adult directives.
CARE™ is a product of the developers from Cincinnati Children's Hospital Medical Center, Duke University Medical Center, and Children's Hospital of Philadelphia.
Learn more about CARE at www.ccfhnc.org/care
This training will be held IN PERSON at Community Bridges, 162 Pembroke Road, Concord NH.
We are unable to provide food because of SAMHSA restrictions on funding. Please plan to bring your own drink and snacks for the morning.
This training is hosted by Dartmouth Trauma Interventions Research Center (DTIRC) and Project ATTAIN (Providing Access to Trauma Informed Treatment and Assessment for Neurodivergent and/or Gender Expansive youth). Funded by SAMHSA and the National Child Traumatic Stress Network.