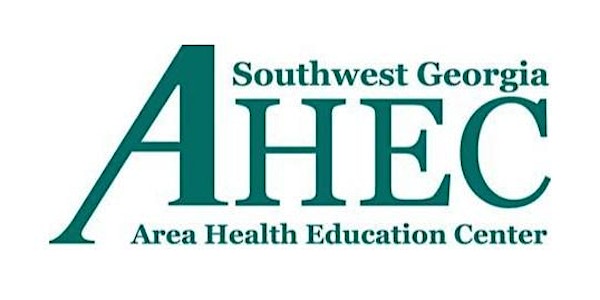 Care that Spans a Lifetime: Overview of Population Health (On-Demand)
Care that Spans a Lifetime: Overview of Population Health (On-Demand)
About this event
 Care that Spans a Lifetime: Overview of Population Health
Lisa Carhuff, MSN, RNDirector of Hospital ServicesState of Georgia Department of Community HealthState Office of Rural HealthRecorded: February 28, 2017
Target Audience:
Providers, Nurse Practitioners, Nurses, Allied Health Professionals, Healthcare Professional Students, and Community Organization Representatives
Objectives:
1)  Discuss US health care delivery system including the cost curve, cost and quality drivers, and shifts2)  Describe the traditional terms "primary, secondary and tertiary prevention" that map the range of interventions available to health care providers3)  Explain definitions and concepts associated with Population Health  
Continuing Education:
Submission of evaluation and successful completion of post-test (75% or better) required for certificates.
Nurses:  The Georgia Board of Nursing deems Southwest Georgia Area Health Education Center (SOWEGA-AHEC) as an approved provider for continuing education (CE). This CE activity awards 1.0 hour towards the continuing education competency requirement for Georgia Licensure renewal. No partial credit offered. Activity #2017-01A.
Technology Requirements:
(1)  Personal computer running either Macintosh or Windows with 512 MB of RAM (with speakers).(2)  Broadband Internet connection such as an office LAN, DSL or cable modem.(3)  Latest version of Adobe Flash which can be downloaded free at www.adobe.com.(4)  Access to phone for technical support.
 Continuing Education Requirement:
(1)  Receipt of completed registration information.(2)  View Program.(3)  Completion and submission of evaluation/post-test required.
Speaker Disclosure Notice:
The speaker, Lisa Carhuff, MSN, RN, disclosed no other real or apparent conflicts of interest as a presenter for this activity.
Planning Committee Members:
Sandra Daniel, PhD, RNBoard Chair, SOWEGA-AHECDean, School of Nursing, Georgia Southwestern State University
D. Michelle Huskey, MS, RRT-NPSContinuing Education Coordinator & Distance Learning Coordinator, SOWEGA-AHEC
Planning Committee Members' Disclosure Notice:
All planning committee members disclosed no real or apparent conflicts of interest for this activity.
Commercial Support Disclosure Notice:
This activity contains no commercial support.