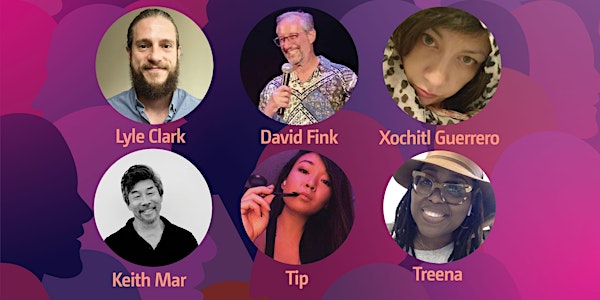 Care, Community & Accountability: Stories on Gender-Based Violence
A Virtual Event In Collaboration with Center on Halsted
About this event
Description:
In collaboration with the Anti-Violence Project at Center on Halsted to raise awareness for October Domestic Violence Awareness Month, I am happy to present Care, Community & Accountability: Stories on Gender-Based Violence.
This virtual event will take place on Thursday October 20 at 7pm CT.
For registration:
https://bit.ly/GBV1020
We have a great lineup that includes:
Lyle Clark
David Fink
Xochitl Guerrero
Keith Mar
Tip
Treena
Producer and host:
Ada Cheng is a professor-turned storyteller, solo performer, and storytelling producer. She has been featured in storytelling shows and done her two solo performances all over the country. She is the producer and the host of multiple storytelling shows, including Pour One Out: A Monthly Storytelling Series, Am I Man Enough?, Talk Stories: An Asian American/Asian Diaspora Storytelling Show, Speaking Truths Series, and This Is America: Truths through My Body.
Her motto: Make your life the best story you tell.
Check out her website: www.renegadeadacheng.com.