Event Information
Location
UPDATE: Remote Meeting - https://us02web.zoom.us/j/76350158441
Zoom
Somerset House
London
WC2R 1LA
United Kingdom
Cardstock is a meetup for folk who work with cards as part of their toolkit. Some months we have guest speakers, sometimes we just natter.
About this event
This final #Cardstock of 2020 will be something a bit different, and a bit special.
We've been working with Martin at Deckhive - a new online card deck workshop platform that's launching soon - on how we might use this session to test out the platform, and explore what benefits card practioners see in it, and what else they'd like to see in future iterations.
We're planning to break out into groups, then come back together to share what happened. So we may go longer than the alloted hour in conversation, just so you're aware.
This meetup will take place online - https://us02web.zoom.us/j/76350158441 - and there will also be an invite to join a deckhive group.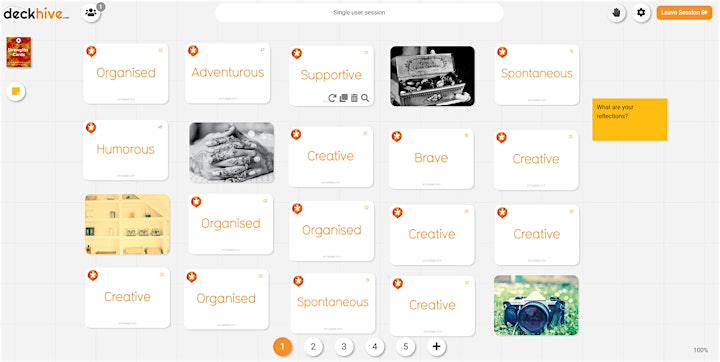 Location
UPDATE: Remote Meeting - https://us02web.zoom.us/j/76350158441
Zoom
Somerset House
London
WC2R 1LA
United Kingdom