Event Information
Location
JULEP venue
1735 Hancock Street
San Diego, CA 92101
The 7th annual Cardistry-Con will take place in the vibrant city of San Diego, California on June 17th - 19th, 2022.
About this event
Cardistry-Con is an interactive conference centered around the art of cardistry, where cardists from all over the world can gather and explore the limitless expressive potential of an ordinary deck of playing cards. We promote cardistry in an encouraging environment suitable for anyone passionate about the art.
After a two-year hiatus due to COVID we are beyond excited to bring Cardistry-Con back to our hometown of San Diego, California where it all started in 2014.
For more information about our event, please visit us at www.cardistry-con.org.

WHAT IS INCLUDED WITH MY REGISTRATION?
Registration is your tickets to Cardistry-Con and includes access for the whole weekend of events. Upon arriving, you'll receive a custom badge with your name on it, as well as our legendary swag bag full of decks and other merch from our sponsors. Many have said that this alone is worth the price of admission. This year, there are two types of Registration.
STANDARD REGISTRATION - Includes entry into the Conference for all three Days, Complimentary Coffee and Pastries for Friday and Saturday, Swag Bag, After Party, Ticket to redeem an exclusive deck at the Play Capsule and so much more.
VIP REGISTRATION - In addition to all the perks available to Standard Registration, VIP Ticket Holders will get daily front-of-the-line access for entry and deck releases, front row seats, exclusive swag including a special event badge, complimentary lunch Friday and Saturday, and two drink tickets for the After Party.
ADD-ONS
Official Cardistry-Con Playing Cards - Included in the Swag Bag however if you wish to purchase more we suggest pre-ordering them here as you can save 20%. The price at the Conference will be $15. Limited Edition of 5,000 printed at the U.S. Playing Card Co. on Thin Stock. Designed in collaboration with Fontaine.
Official Cardistry-Con T-Shirt - Available exclusively for pre-order. Designed in collaboration with Fontaine. These will not be for sale at the Conference so if you think you might want one, this is your only chance.
SCHEDULE
Friday - 10am - 6pm
Saturday 10am - 6pm
Sunday - 10am - 2pm + 7pm - 11pm (After Party)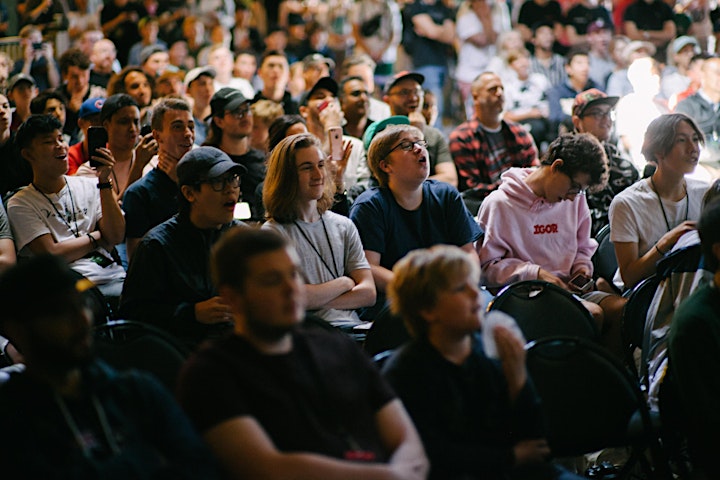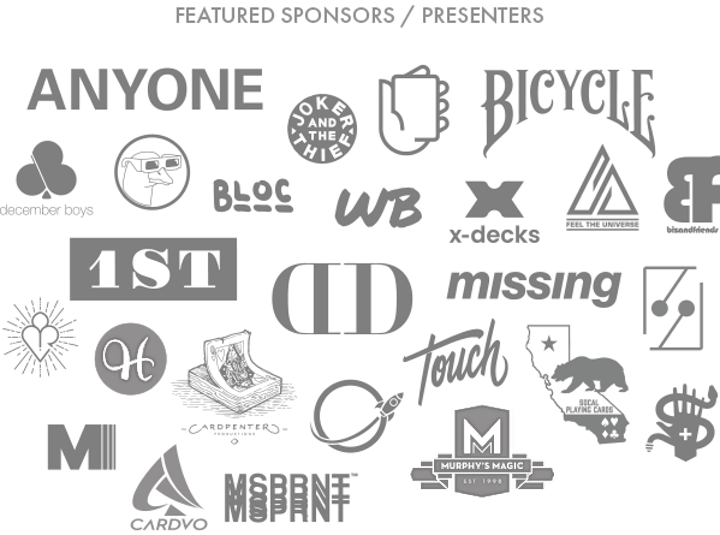 I'M BRAND NEW TO CARDISTRY. IS THIS EVENT FOR ME?
Yes! In fact, many of our attendees in the past were brand new to the art and are now recognized in the community as premier cardists. Cardistry-Con is an unbelievable opportunity for anyone just getting started to meet, learn from and be inspired by the best cardists in the world. We welcome all skill levels and invite you to join our amazing community.
IS THERE A MINIMUM AGE REQUIREMENT TO ATTEND THE EVENT?
No. Cardistry-Con is for anyone interested in cardistry. Whether your son or daughter is 9 years old, or if you yourself are 90 years old, we welcome anyone with a passion for the art of cardistry.
AS A PARENT OR GUARDIAN, DO I NEED TO REGISTER ALONG WITH MY SON OR DAUGHTER?
If you plan to attend the event or hang out all day, we do require that you register. If you'll be dropping off your child, and wish to come in and check it out and then poke your head in every now and then, we do not require you to register.
WHERE IS CARDISTRY-CON LOCATED AND WHAT ABOUT HOTEL ACCOMMODATIONS?
Cardistry-Con 2022 will take place in Downtown San Diego, California near Little Italy, home to some of the best hotels, restaurants and coffee in the States.
There are so many options for where to stay, from hotels and hostels, to a private room on Airbnb. With public transportation stops nearby, where you stay is entirely up to you. You are welcome to email us for recommendations.
HOW CAN I CONTACT THE ORGANIZER WITH ANY QUESTIONS?
We're very easy to reach. Just send us a message through our Contact Form and we'll get right back to you.
WHAT'S THE REFUND POLICY?
Registration is non-refundable.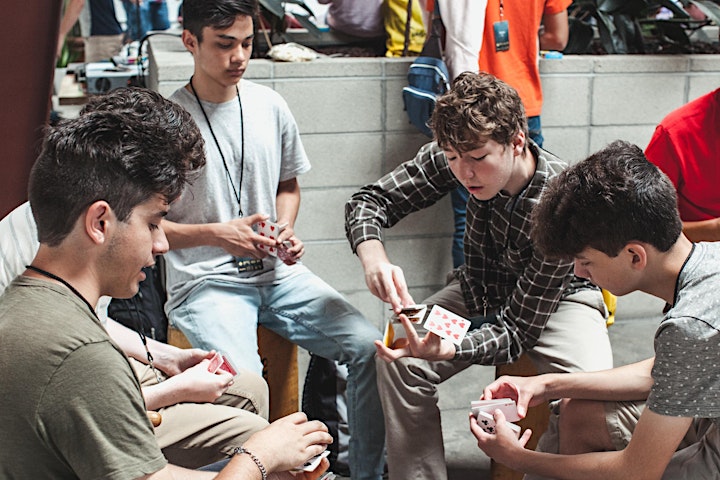 Date and time
Location
JULEP venue
1735 Hancock Street
San Diego, CA 92101
Refund policy