CardioCreativity Classes

Weekly Event - Every Monday: 5:45 PM to 6:45 PM (PST)
Event Details
Do you feel intimidated by dance classes? Do you feel bored by fitness classes? Want to learn and explore dance in a supportive environment that values creativity and personal expression?
Then CardioCreativity –an alternative to mainstream dancercize– is the place for you!
Enjoy watching dance on t.v. but not sure where to see it live? Ever attended a dance performance and left feeling like you didn't get it?
CardioCreativity is a place where you can get to know dance from the inside!
Your hosts, professional dancers Gabi and Nicole will lead you through an experience unlike anything you've ever seen. There will be wild music, hearty laughter, opportunities to create while also moving together in community with a bunch of other fun, friendly people.
This is an all levels class. No previous dance experience necessary. People who have felt discouraged from movement classes in the past due to size, age, ability or financial hardship are especially encouraged to join in. If you have specific concerns, don't hesitate to ask! Email all questions to thedanceapocalypse@gmail.com.
Classes will culminate in a final performance on April 7th, 7pm at FringeArts, 140 N. Columbus Boulevard. Class participants are welcome to participate in the show or attend for free. 
**You may attend as many of the classes as you desire but you must register for each class individually**   
Feb 17 - Root Chakra
Connecting to mother earth. Finding our power though stomping.  
Feb 24 - Sacral Chakra
Healing sexual/creative energy. Plenty of Marvin Gaye. Create our own dances!
March 3 - CANCELLED DUE TO WEATHER
March 10 - Solar Plexus Chakra
Wrestling with communication. Dealing with conflict and working out the tension with kicks, punches and self-defense dancing.
March 17 - Heart Chakra.
Gypsy, Balkan, and Klezmer music, lots of wine and celebration cookies.
Special thanks to our sponsors Whole Foods Market - Callowhill. 
March 24 - Throat chakra.
Find your voice. Karaoke time!
March 31 - Third Eye & Crown chakra.
Taping into our inner wisdom. Connecting to the heavens. Fun with jumps! Levitation for beginners. (Photographer on the premise to capture the moment.)
April 7 - Integration class*
Putting it all together for the performance. Don't worry about having to put it all together. That's our job.
*The final class will be held at FringeArts, 140 N. Columbus Boulevard and will be followed by a FREE performance of The Dance Apocalypse. RSVP for the show here.
 CardioCreativity classes are supported by The Pew Center for Arts & Heritage.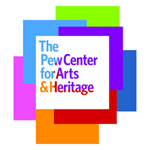 Where

Philadelphia
FringeArts
140 N. Columbus Blvd.
Philadelphia, PA 19106


Weekly Event - Every Monday: 5:45 PM to 6:45 PM (PST)
Add to my calendar
Organizer
Gabi & Nicole / The Dance Apocaplyse
The Dance Apocalypse (Gabrielle Revlock and Nicole Bindler) is a Philadelphia-based company that makes dances with you and for you that transcend the border between audience and stage.
Nicole Bindler is a body-based performing artist and Somatic Movement Educator who has taught BMC® Yoga, Contact Improvisation and Performance Practice internationally.
Gabrielle Revlock is a dancer/choreographer. She dances for Jane Comfort & Company in NYC. Her work has toured internationally and she has received grants from The Pew Center for Arts & Heritage, the Independence Foundation, the Puffin Foundation and PA Council on the Arts among others.  
To learn more about the artists and their projects visit TheDanceApocalypse.org.