Description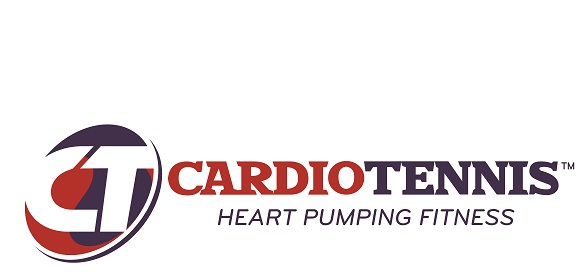 Upcoming Cardio Tennis Training Course
Cardio Tennis education will include both classroom, on court training and peer teaching.
Special Comments: Please come dressed and ready to participate in the on-court instruction and demonstrations.
This course teaches the fundamentals of Cardio Tennis and everything you need to know to make it a sucess at your facility. After participating in this workshop you will have a strong understanding of the following:
What is Cardio Tennis, its purpose and benefits

The six components of Cardio Tennis

Key ingredients of a healthy curriculum

The importance of heart rate monitors and how to use them

Proper warm-up activities, Cardio games and drills, cool down activities and cardio blasts

Drill based vs play based exercises

How to market and make money with Cardio Tennis
Attendees of the Cardio Tennis workshop will gain the proper experience and techniques for:
Recommended feeding approaches

Running an ideal Cardio Tennis class

Working with players of different skill and ability levels

Working with players with injuries

What it's like to wear a Heart Rate Monitor
Cancellation Policy
Course registration fees are non-refundable; should Cardio Tennis cancel the course, for any reason, registrants will receive a complete refund of event registration fees. The Tennis Industry Association and Cardio Tennis will not be responsible for reimbursement of attendees pre-paid travel expenses (i.e. airfaire, loding arrangements, etc.) should the course be cancelled. All reasonable attempts to inform registrants of cancellation no less than 8 days prior to the event will be made. Requests to change registration from one course to another must be made to Cardio Tennis by e-mail at info@cardiotennis.com at least 14-days before the course date. Requests made less than 14-days before the course date are subject to a $100.00 rescheduling fee. Course registrations may be transferred to another individual up to 7 days prior to the course. Transfer of course registration within 7 days of the course are subject to a $50 administration fee.
All Registrants must successfully complete the course in order to receive a course completion certificate or Continuing Education Credits. Any registrant missing 30 minutes or more of the course will be ineligible to receive a Course certificate and Continuing Education Credits. No refunds or credits, whether partial or whole, will be provided to any such registrant.
WAIVER: I am aware of the risks associated with exercise and fitness training. I am in good health and have no medical condition that would make it dangerous for me to complete the vigorous physical activities that will be part of the course. I have health and liability insurance sufficient to cover any personal injury or property damage I may sustain or cause while participating in or as a result of this course (the "Injuries"). I hereby release Cardio Tennis, the Tennis Industry Association, and the other course participants (together with its affiliates, employees, consultants, agents and assigns, the "Indemnified Parties") from all claims, liability, damages or injuries that may arise in connection with the course, and hereby indemnify them against all expenses, costs and losses, including reasonable attorneys fees and costs of suit, that may arise with respect thereto.