Join Michael Carbonaro for a LIVE interactive magic experience Zoomed right to your living room!
About this Event
CARBONARO: Live from Space
In this brand new show, Carbonaro comes to us not from outer space, but a secret space (which may be his garage), hosting an intimate evening of magic and bizarre fun for the entire family to enjoy! Experience the effect of Michael Carbonaro - LIVE, in this immersive experience where one moment you'll be watching... and the next, you may be IN the show!
Details
This performance takes place on Zoom. For the optimal viewing experience, we recommend updating to the latest version of the Zoom client at zoom.com/download.
Each ticket grants household admission through a single device. Upon purchase, you will receive a unique Zoom link for the event at the email address provided during your registration. The Zoom room opens 30 minutes prior to showtime at 7:30pm EST / 4:30pm PST
For questions, do not hesitate to reach out to us at TricksterProdInc@gmail.com
Michael Carbonaro
Best known as the star and executive producer of the hit series, The Carbonaro Effect on truTV, Michael Carbonaro has also made frequent television appearances in shows such as Happily Divorced, 30 Rock, Grey's Anatomy, and CSI Miami. A performing magician since his youth, Carbonaro went on to study experimental theater at New York University with the aspirations of entertaining audiences through a variety of theatrical mediums, including hidden-camera magic, which he later showcased frequently on The Tonight Show with Jay Leno
Following Carbonaro's frequent late-night appearances, Michael was presented with the opportunity to launch his hit comedic series, The Carbonaro Effect, which has run for over 100 episodes on truTV. A trickster at heart, Michael performs inventive tricks on unsuspecting members of the public who are unaware that he is a magician. Jaws drop when he causes a car to disappear from under a security guard's nose or makes alien crabs transform into kittens in a science lab. Whether posing as a coffee shop barista, museum curator, or seemingly unremarkable store clerk in the REAL world, Carbonaro's illusions – along with his absurd, matter-of-fact explanations – leave REAL people bewildered and families at home laughing out loud.
Michael regularly showcases his bizarre antics and mind-blowing magic at corporate events and through his highly-acclaimed national theater tour, Michael Carbonaro Live!
"Tricks and illusions that smartly capture this cultural moment"
-THE NEW YORK TIMES
"A smart-ass with a heart of gold."
-TELLER (of Penn & Teller)
"The audience laughs, cheers and applauds wildly."
-LOS ANGELES TIMES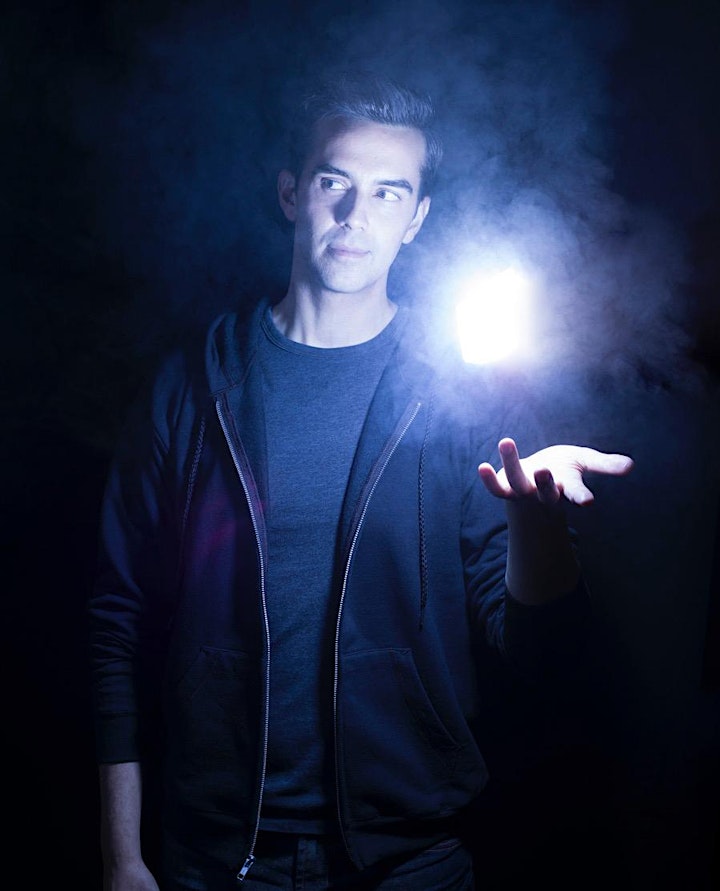 Date and Time
Location
Refund Policy