Carbon Capture and Storage - Solution to Global Climate Change?

Thursday, February 2, 2012 from 6:30 PM to 8:15 PM (PST)
Event Details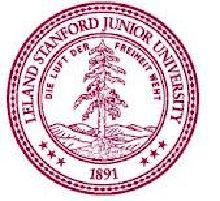 Today our energy generation and industrial process infrastructure are primarily fed by coal, oil and natural gas.  If global climate change is caused by our combustion of these carbon based fuels, then imagine if we could just prevent the greenhouse gas CO₂ from being emitted into the atmosphere.  We could preserve our massive infrastructure investment while reducing the threat of global climate change.  Sally M Benson, Director of the Global Climate and Energy Project (GCEP) at Stanford University, is a leader in the effort to invent this technology for CO₂ capture and sequestration.  How real is carbon sequestration as a solution?  What technologies are most promising?  What is the roadmap?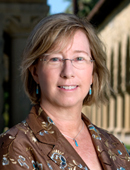 Sally M. Benson, GCEP Director, is a Stanford University Professor/Researcher in the Department of Energy Resources Engineering.  She and her team investigate fundamental characteristics of carbon dioxide storage in geologic formations as a means of climate change mitigation, and she teaches courses on these technologies. (http://pangea.stanford.edu/research/bensonlab).
Prior to joining GCEP, Benson worked at Lawrence Berkeley National Laboratory (LBNL), serving in a number of capacities, including Division Director for Earth Sciences, Associate Laboratory Director for Energy Sciences, and Deputy Director for Operations.  Benson was a coordinating lead author on the influential 2005 Intergovernmental Panel on Climate Change (IPCC) Special Report on Carbon Dioxide Capture and Storage.  Benson authored or co-authored of over 160 scientific publications.  She has a bachelor's degree in geology from Barnard College at Columbia University and a PhD in materials science and mineral engineering from University of California, Berkeley.
NOTE:  ADVANCE TICKET PURCHASE REQUIRED – No Onsite Registration
**** SEATING IS LIMITED - RESERVE YOUR SPOT TODAY!  Only $6.50****

When & Where

Key Point Credit Union
2805 Bowers Avenue
Santa Clara, CA 95051


Thursday, February 2, 2012 from 6:30 PM to 8:15 PM (PST)
Add to my calendar
Organizer
The EcoGreen Group's mission is to create a forum for people interested in sustainability as a society; a place to network, collaborate, educate, and promote Green Technology with a focus on Energy Efficiency, Renewable Energy and Smart Grid. For more information, contact info@ecogg.org.