About this Event
JOIN US FOR CARAVAN OF LIGHT'S PEACE DAY CELEBRATION
Equinox in Lisbon, Portugal
A Call for "PEACE ON EARTH!!!"
Caravan of Light is aligned with the United Nations International Day of Peace Celebration, held on September 21st each year. This year's event will be small & intimate, bringing together a Collective of "Game Changers" who are old & new friends & Burning Man Camp members coming to Lisbon to experience & support our first annual European event. Our Theme this year is:
"SEEKERS OF THE BEAUTIFUL UNKNOWN"
CARAVAN OF LIGHT - World Peace Day
SCHEDULE OF EVENTS
SATURDAY EVENING - Sept. 21st /// 6pm-4am Location at "LA DISTILLERIE" ***
Address: Campo de Santa Clara 78 ***
Across street from historical landmark "Pantheon National"
Film Screenings 6-8 pm - 3 Short Documentary Films & discussion with Directors
1. 1 Giant Leap Retrospective - Duncan Bridgeman
2. The Politics of Ecstasy - Chiara Baldini
3. Caravan of Light - Sahar Farmanfarmaian
Welcome Ceremony - Gelasio Gaetani 8-10pm
Children First World Conscious Innovation Canay & Rudy
Immersive Dining Experience - "Mesa Nomada" Chef Emme
Soundscapes - AlunawachumA
Vocals/Instrumental - Maria do Rosario & Magupi & InTop
Aerialist Performance - Talisman
*Food & beverages are not included in ticket Price! Please bring Cash
Provoke your own Illumination, Set yourself on Fire 10-Midnight
Opening Invocation - Fernando del Sol
LIVE PAINTING - Artist Carlito Dalceggio
Live Sufi Music
Bahram Ji - Santoor & Vocals
Golshifteh Farahani - Hang Drum & Vocals
Dance Performers
Amber Joy Rava - Dance Performance
Electronic Music - Midnight to 4:00am
DJ ELI LIGHT
DJ Sean Gabriel
Zen Baboon
Closing Fire Ritual
Amber Joy Rava
NOTE: *Food and beverages are not included in ticket price* Please bring cash or go to an ATM nearby
SUNDAY BRUNCH - Sept. 22nd /// 2 -10pm YAMBA BEACH CLUB - Costa de Caparica
"Bring your appetite, drums, swimsuits & towels"
Dj Clandestina 2 - 6pm
Fire Ceremony - Amber Joy Rava
Yamba Guest DJs/Producer "Maga" //6-10pm
We are Grateful to all who are participating & supporting our Vision...
NOTE: *Food and beverages are not included in ticket price*
*The Yamba event might not happen if it rains Sunday on beach.
PLEASE UNDERSTAND this is a Ticket funded event and there are No Refunds.
CARLITO DALCEGGIO at Burning Man 2017 on #FREEDOM... Filmed & edited by NOMAD LIVE aka Jason Rodi & Charlotte Gorchon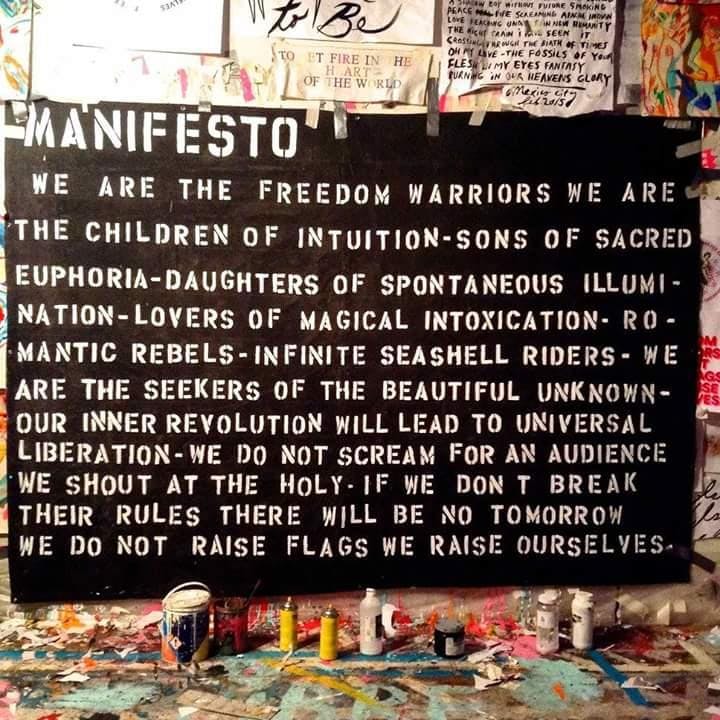 RECOMMENDED HOTELS * AIRBNB AREAS * RESTAURANTS * BARS
Exclusive/Upper Prices
Palácio Belmonte - https://palaciobelmonte.com/
Bairro Alto Hotel - https://www.bairroaltohotel.com/en
Santiago de Alfama boutique hotel - www.santiagodealfama.com
Upper Middle Prices
Memmo Principe Real https://www.memmohotels.com/principereal/
Memmo ALFAMA https://www.memmohotels.com/alfama/
Mid-Range Prices
The Independent - https://theindependente.pt/suitesandterrace/
Esqina Cosmopolitan - https://www.esqinacosmopolitanlodge.com/
The Visionaire - https://the-visionaire-apartments.lisbonapartments.org/en/
Airbnb in Lisbon is extremely successful and we highly recommend looking in the following neighborhoods all close enough to our venue next to "National Pantheon".
- Alfama
- Chiado
- Castelo
- Principe Real
- Estrella
- Graca
Our favorite Restaurants:
- Bistro 100 Maneiras (owned by Good Friend NUNO known for best Food & Mescal cocktail in town)
- Prado (organic seasonal Portuguese specialities)
- JNCquoi (also nice at bar downstairs without reservations)
- Amelia (brunch)
- Hikidashi (Japanese)
- Ramiro (sea food)
- Belcanto (Michelin Star Portuguese Chef Jose Avillez)
- Jesus E Goes (Goan Food ) https://www.timeout.pt/lisboa/pt/restaurantes/jesus-e-goes
LX FACTORY Cool "Artist Colony" with more than 200 businesses ranging from cafés, restaurants, design houses, show-rooms, shops, offices, commercial spaces to other projects that link directly to the space's unique cultural and artistic standing. https://lxfactory.com/en/homepage-en/
TIME OUT MARKET - over 30 pop-up restaurants where you can find the best of Lisbon under one roof: best chefs & cultural events https://www.timeoutmarket.com/lisboa/en/
MUST WATCH!!! BEST LISBON RESTAURANTS "Somebody Feed Phil" on NETFLIX - You will want to Take Notes… https://www.netflix.com/title/80146601?s=i