Description
CARACH ANGREN
Lost Society
Ninth Circle
November 6, 2017
Portland, OR
Bossanova Ballroom
21 and over * Doors at 7 Show at 730
$13 advance * $15 day of show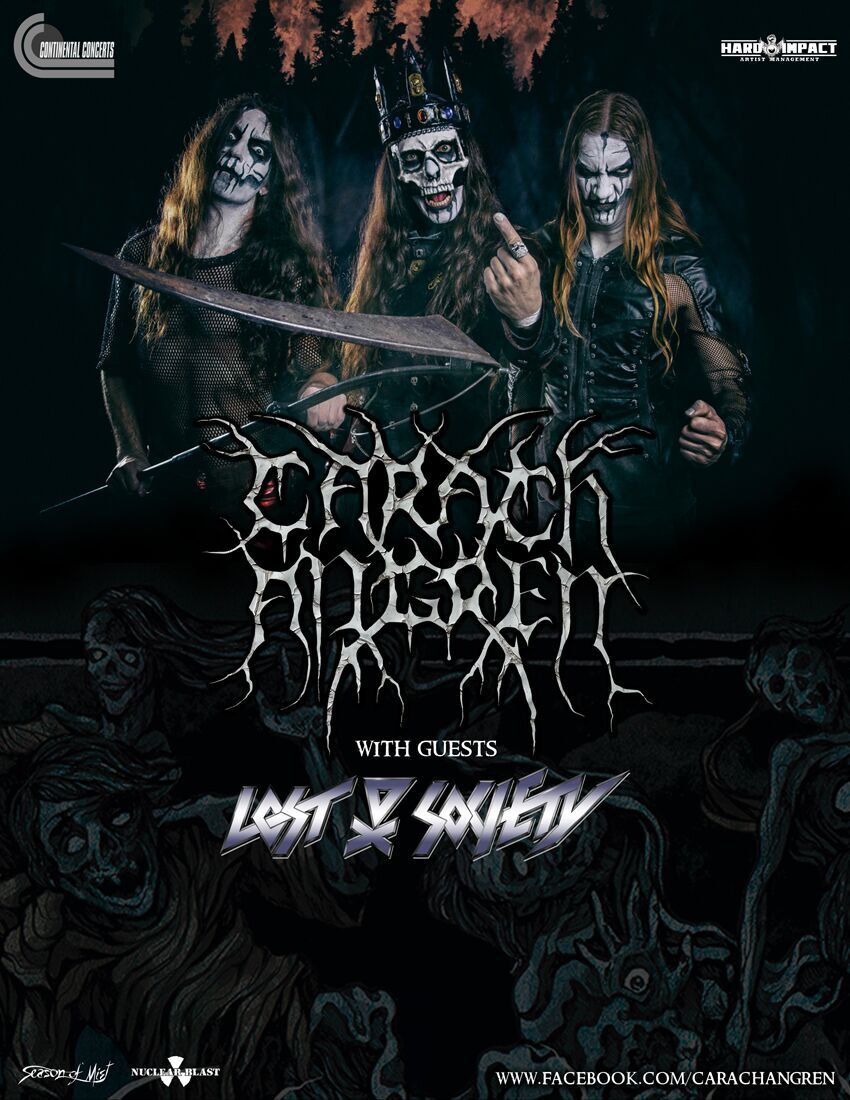 CARACH ANGREN-Horror Black Metal from the Netherlands.
When cold sweat slowly trickles down your spine, goosebumps crawl over your skin and your heart skips a beat as fear grips your throat in a firm chokehold then you have entered the realm of horror.
Lost Society was founded in 2010 by guitarist and vocalist Samy Elbanna in Jyväskylä, Finland.
Ninth Circle is a blackend Death Metal band based out of Portland Oregon,




With members from local Portland bands: Boudica, Goddenied, and Idolatrous.




Inspiration from the Divine Comedy by Dante Alighieri(Dante's Inferno)




with songs inspired by Dante's journey through the 9 circles of Hell.