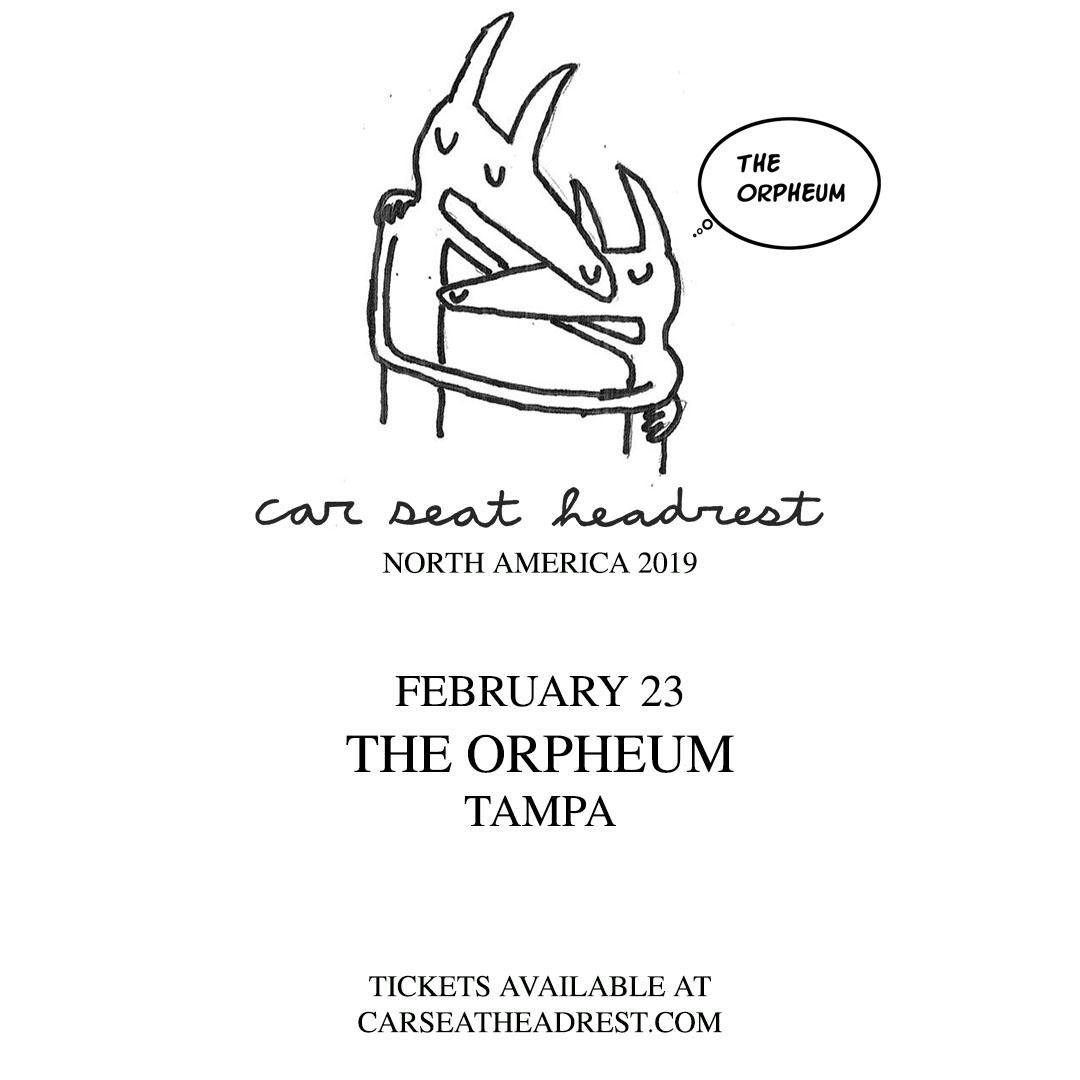 About this Event
AEG Presents:
Car Seat Headrest
Naked Giants
ALL AGES (under 18 must be accompanied by parent or legal guardian)
Car Seat Headrest is an American indie rock band originally from Leesburg, Virginia, and currently located in Seattle, Washington.
Car Seat Headrest began as the solo project of Will Toledo shortly after stalling with his original project, Nervous Young Men, soon after graduating high school. The original aim of the project was to release more experimental songs anonymously, to see if it would catch anyone's attention. Toledo chose the name "Car Seat Headrest" as he would often record the vocals to his early albums in the back seat of his car for privacy. While his production has gradually become less lo-fi, Toledo still remains an effective example of the DIY ethic.
The band consists of Will Toledo (vocals, guitar, piano), Ethan Ives (guitar, bass, backing vocals), Seth Dalby (bass), and Andrew Katz (drums, percussion).
Beginning as a solo recording project by Toledo in 2010, Car Seat Headrest self-released 12 albums on the music platform Bandcamp, before signing to Matador Records in 2015. They began touring in 2016 as a full band, presenting material from their album Teens of Denial.
Performers
Date and Time
Location
Refund Policy