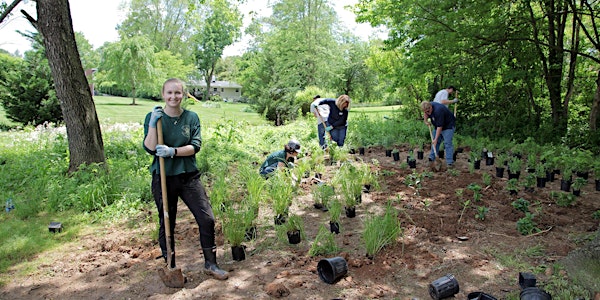 Capturing the Rain: Green Infrastructure Options for HOA Common Areas
Join us for a webinar highlighting green infrastructure as a way to manage stormwater runoff in your neighborhood.
About this event
Many local residents live in a homeowners association-controlled community. How these HOAs manage their landscapes can have a profound effect on the health of our local ecosystems, wildlife, streams and drinking water sources.
This short webinar will introduce attendees to green infrastructure concepts that can transform community spaces at HOAs, as well as options for similar spaces at parks, churches and schools.
What you will learn:
What is green infrastructure
Ways neighborhoods can create green and sustainable stormwater solutions
Where do landscaping tools like bioretention, rain gardens, bioswales, native plants and more fit into common spaces
How to get funding for stormwater solutions
Guest presenters Julie Bolthouse, Claire Catlett, David Wood, Ari Daniels, and David Hirschman will provide resources, tips, and guidance to HOAs and others interested in pursuing more innovative stormwater management strategies. They will also share information about local green infrastructure projects. Local representatives from Fauquier County, Fauquier Extension Office, John Marshall Soil and Water Conservation District will also be available to answer attendees questions.
Event Partners:
Center for Watershed Protection
Chesapeake Stormwater Network
Fauquier County
John Marshall Soil and Water Conservation District
The Piedmont Environmental Council
Virginia Cooperative Extension (Fauquier County office)
This event is free and open to the public. Registration is required. This webinar will be recorded and available for viewing after the event. Please contact Julie Bolthouse at jbolthouse@pecva.org with questions.
This webinar is made possible by a grant from the Kortlandt Fund of the Northern Piedmont Community Foundation.
Banner Photo: Planting at Rady Park in Warrenton, VA. Photo by Marco Sanchez, PEC.