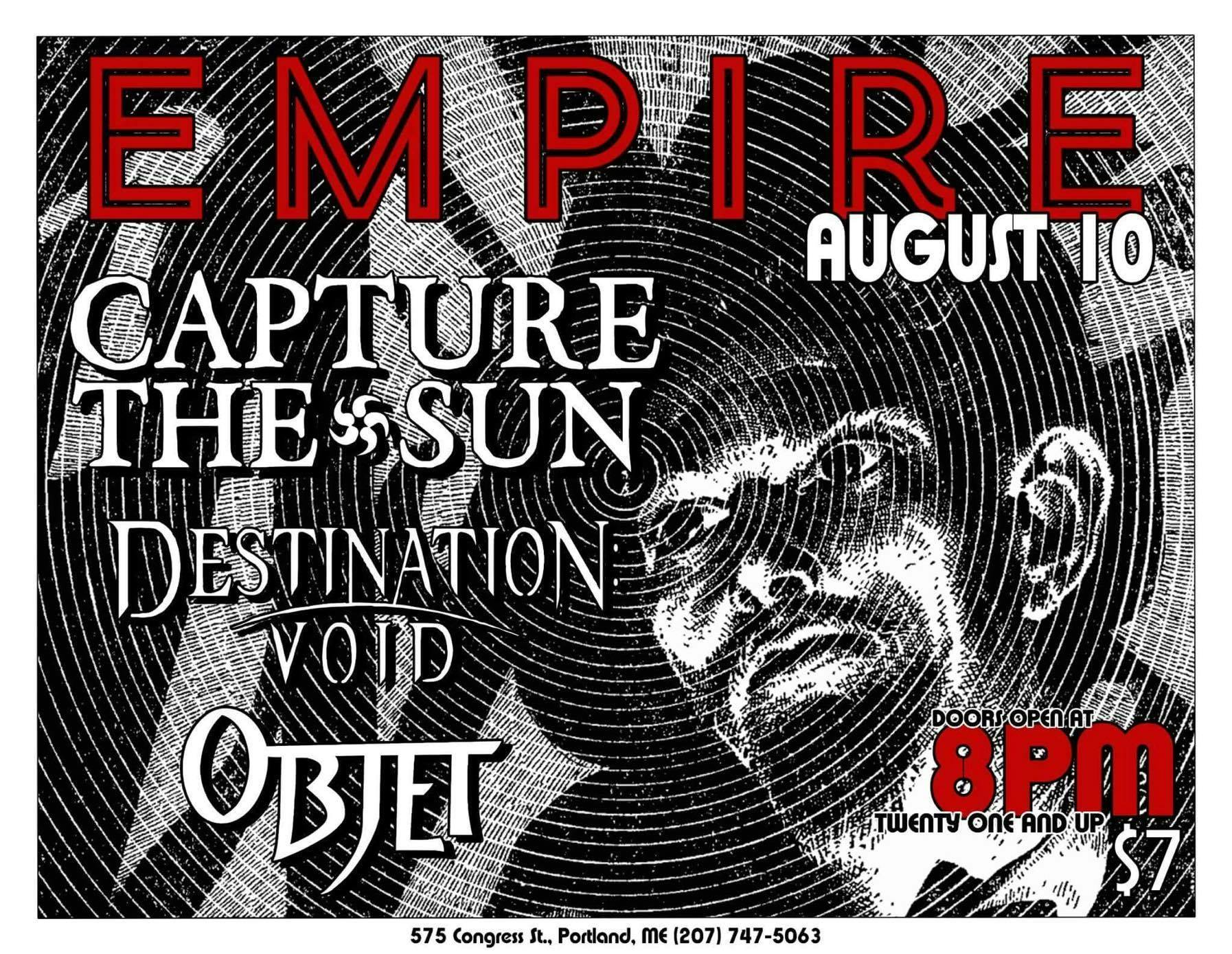 Description
Destination: Void - Formed in 2008 and currently residing in Limington, ME. Destination: Void creates a base of seething, venomous death metal riffs layered with ethereal melodies and bound by ultra-tight progressive musicianship. Debut album "Tempvs Fvgit" coming soon!
Objet - Objet is a metal band with Progressive and Hard Rock elements. Based in Portland, the band features former members of Whitcomb, Rare Form, Triage and Spidermilk. They have had airplay on WCYY, WBLM and Rock 106.3. Their first EP, 'The Space That Binds Us' was among the top selling local albums at Bull Moose in April of 2017. It was recorded at The Halo by John Wyman and mastered at Gateway Mastering by Adam Ayan. Expect a new EP this Fall!
Capture the Sun - Capture the Sun is an instrumental progressive metal band based out of Portland, ME. Formed in 2009 by four music students from the University of Maine, CTS uses their instruments to create rhythmically intense, emotionally compelling instrumental music. Their self-titled debut album was highly regarded in the progressive metal scene, with their sophomore album, Terra Ignota, being highly anticipated. Terra Ignota will be released in the summer of 2017.