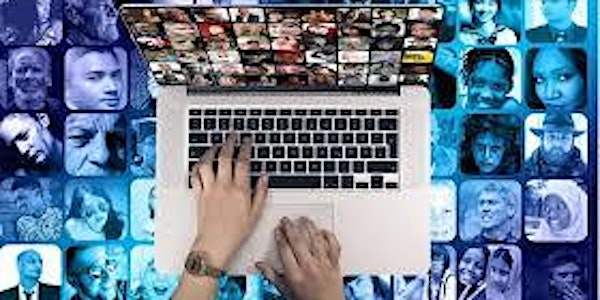 CAPSEF's March 2022 Professional Development Conference
Sales Have Ended
Ticket sales have ended
Thank you for registering. An attendee confirmation will be sent out on Monday, March 15, 2021 with zoom link details.
Sales Have Ended
Ticket sales have ended
Thank you for registering. An attendee confirmation will be sent out on Monday, March 15, 2021 with zoom link details.
CAPSEF's March 2022 Professional Development Virtual Conference
About this event
Lead, Laugh, Breathe.....How to be Resilient
About The CT Association of Private Special Education Facilities
The Connecticut Association of Private Special Education Facilities is a voluntary association of state approved private schools which provides quality, cost effective, special education and related services to the special needs of children and adolescents of Connecticut. Those services focus on social, emotional, academic and vocational programs designed to enable students to succeed in the least restrictive environment. CAPSEF schools work with families, public schools, state agencies, other caretakers and providers to implement model programs that enhance each student's ability to succeed while assisting caregivers to help children in need. The Association provides its members with a voice to represent interests to the State Department of Education, Bureau of Special Education, ConnCASE and other agencies, as well as legislative and advocacy groups. CAPSEF represents more than 40 schools and agencies, which annually serve over 4,000 students and families.
2022 Conference Information
Registration Fee includes: Conference Materials, Door Prizes, Keynote and Breakout Sessions.
Door Prizes: Must be present to win.
Certificates of Attendance will be available after the conference, if needed.
Registration confirmations will be emailed – be sure to put your email address on the registration materials!!
Cost:
Members: $99.00
Non Members: $110.00
Apple Award: $45.00 each
CAPSEF Virtual PD Conference - March 16, 2022. Attendee registrations must be received by Friday, March 11th - No refunds for cancellations or "no-shows" will be accepted.
Apple Awards:
We will be sharing the names of all recipients of the 2022 Apple Awards and will hold the presentation during our Leadership Ceremony in May 2022.
AGENDA
9:00 am - 9:15 am Welcome & Introductions
9:15 am - 10:15 am Keynote Speaker – Brandon Nappi, D. Min., M. Div. - Copper Beach Institute
10:15 am – 10:30 am BREAK
10:30 am – 11:30 am Keynote Speaker – Dr. Steve Sobel –Speaker Extraordinaire
11:30 am – 12:00 pm Keynote Speakers Roundtable
12:00 pm – 12:30 pm LUNCH BREAK
12:30 pm – 2:00 pm Breakout Sessions
2:00 pm Closing Remarks/Adjourn
Breakout Sessions - 12:30 pm - 2:00 pm
1. "LAUGH MORE, LIVE LONGER"TM - Dr. Steve Sobel - Steve provides you with his unique ideas to bringing more laughter, joy and optimism into your life and into the lives of the people/clients/customers you deal with daily. Those who laugh, will last, especially when life becomes most challenging. This rejuvenating program brings a standing ovation! A favorite conference opener or closer. Your audience will cry with tears of joy from all the laughter as they learn to "laugh with life". Great participatory "exercises"! Treat your conference to the power lightheartedness as only Steve can deliver it!
2. Mindfulness - Dale R. Hoyt, Ed.D. - Adelbrook - Conversations on maintaining a moment-by-moment awareness of our thoughts, feelings, and surrounding environment, through a gentle, and reflective lens.
3. Yoga -Roxanne Crane, LPC, RYT-200 - Oak Hill School
4. The Strengths Within You™ Meditation Workshop - Kara Lynch and Josh Black - Oak Hill School . This workshop is for those interested in learning about meditation as a self-care practice. In our chakra meditation workshop, you will learn about the chakra system and experience a meditation practice utilizing guided meditation, journaling, and intention setting to begin to quiet your mind and awaken your full potential. You'll learn how to shift your energy and release unwanted emotions and thought patterns as you start building up your strengths one by one.
Date and time
Refund policy