An energizing, mindful practice for realizing self-worth, expanding our minds, & activating courage & confidence for reinventing ourselves.
About this Event
Due to the cold and wet weather, this event is now being offered online via zoom. When you register, you will receive the zoom login information prior to the event.
The cosmic currents in this month of January are all about shifting gears, and we have the first new moon of 2021 taking place on Tuesday, activating who we are in this new age. This is a period of time we can totally reinvent ourselves, coming into closer alignment with our true nature. What do we want to take forward, what do we want to leave behind, and how do we want to show up for ourselves and the planet?
Our last practices have been very yin as we released difficult 2020 emotions with soothing stretches. This practice will be more yang, energizing, and strengthening our backs and our bodies. We will combine our physical practice with the thoughts and feelings we know we need to have, honoring and loving who we are, and welcoming our ideas and dreams, and feeling them in our bodies as though we are manifesting them in the moment of now. This is how we create the realities we desire.
Here is the exact location with blue markers denoting where to park and where we are practicing.
Our practice
Before we begin our activating yoga set, we will begin with a centering breath sequence, grounding us as we connect with the earth, and opening our crown chakra, bringing in the cosmic energies.
We will finish our set with a rejuvenation meditation that renews and rebuilds our physical selves.
And then we relax, lie down, and integrate to the gentle sounds of crystal singing bowls in Savasana.
We will complete our practice with a mantra meditation practice, I am I AM, connecting ourselves with who we are, our Infinite mighty selves, courageous and confident, with tremendous value and so needed on earth at this pivotal time.
What To Bring
Come along with your yoga mat, water, mask, and blankets, and pillows for keeping you warm and cozy during Savasana. You might want to bring a notebook to capture inspirations as they arise.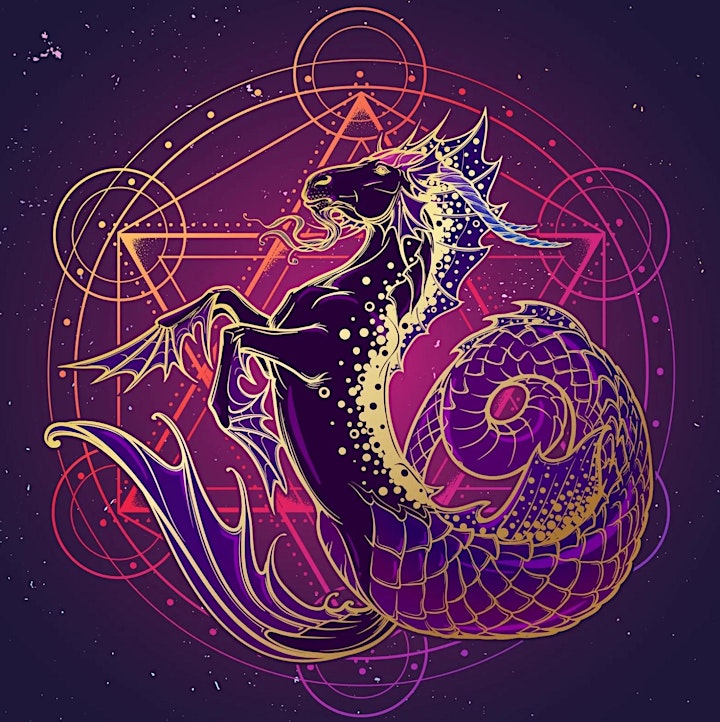 The Cosmic Currents
In the days before the new moon, there are three new activations taking place with the three personal planets, Mars (our spiritual warrior I Am Self), Mercury (mind and communication), and Venus (love, money, and how we value ourselves) are all shifting into new constellations. Being personal planets, we are likely to notice the shift in energy and can take advantage of the support they are flowing to us.
Let's consider Venus. She helps us to understand what gives us pleasure in life. She recently crossed the south node, releasing old beliefs and self-judgments, freeing us to re-evaluate what we value and what we need to be truly joyful. Earlier today, 1/5, she received a great influx of fresh energy as she came into alignment with the Central Sun, the source of all fresh energy that flows to our Milky Way Galaxy, and for us to create anew with. She is going to move into Aquarius on Thursday, so we might notice that what we truly desire is shifting from 'me, my, I desires', to more Aquarian, humanitarian values, that at the same time truly embody our SELF WORTH. Yes! We can all live authentic joyful lives!
Mars, who spent 6 months being overhauled in its home house of Aries, along with three challenging squares with Pluto, will move into the fertile ground of Taurus where it can birth a new I Am presence. Mars now bringing forth a new divine masculine will gift us with the energy and the courage to be our True Selves as we begin this new journey.
And Mercury, he is moving from Capricorn into Aquarius, where our minds will be further attuned to the new Aquarian frequencies. Mercury will go retrograde in Aquarius later in the month, really helping us to dissolve limiting beliefs of the old age. Let the boundaries of your mind dissolve. We can work with quantum energy better than ever now.
The incredible Saturn Jupiter conjunction that took place on the Solstice, December 21, ignited a massive new layer of new-age energy, and along with the gears shifting with the personal planets, this new moon in Capricorn is a massive lunation for REINVENTING OURSELVES. A little recent history … The very degree that the new moon takes place is where Pluto (death/transformation and personal power) and Saturn (3D space-time structures) met last January, yes, setting the tone for a difficult 2020.
AND this new moon is right next to Pluto too. So this new moon really is the new start for us in transforming our lives, as we emerge from the 2020 challenges.
What we have learned over this past year? And how do we want to show up for ourselves and the world in 2021? Who do we want to be?
Capricorn, ruled by Saturn, is the sign of structure and order in the physical world. It reflects our physical supporting structure and we are now growing a new backbone since Saturn, Pluto and Jupiter revolutionized Capricorn in 2020. Represented by the mountain goat, Capricorn has the ability to climb to the top of the mountain, sure-footed and strong and then through wise eyes, it can see the big picture.
So although we don't have all the answers moving forward, we can begin to bring some new structure into our lives that reflect our true self-worth, with an expanded mind, and with the energy and courage to move forward. What do we want to birth in our lives? What is even one thing we can change, delete, add that brings us closer to who we really are and what we want to be and do?
We can work with the energies of this new moon by feeling into the emotions we desire. Feelings of security, inspiration, creativity, success, prosperity, and abundance. It is our thoughts and feelings that imprint upon the fresh energy that in this lunation will take us through this year, 2021.
I look forward to sharing this practice with you this Sunday!
All Love,
Kalyan Darshan
☮️💟🕉️♑
www.kalyandarshan.com
Supporting and Celebrating the Conscious Awakening of Humanity.