Description
Introduction to Python for Security Professionals
Python is a popular scripting language with a wide range of useful features for many tasks. Notably, there are several security-focused Python modules with no equivalent in other languages.
This presentation will provide an introduction to Python and its idioms, with mention of some "gotchas" that may surprise even people already familiar with one or more programming languages. Following that, we will discuss several useful security-related Python modules and how to use them.
About Our Speaker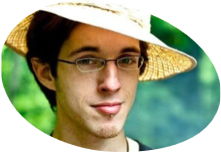 Daniel Crowley
Global Head of Research
X-Force Red
Daniel Crowley is the head of research and a penetration tester for X-Force Red. Daniel denies all allegations regarding unicorn smuggling and questions your character for even suggesting it. Daniel is the primary author of both the Magical Code Injection Rainbow, a configurable vulnerability testbed, and FeatherDuster, an automated cryptanalysis tool.
Daniel enjoys climbing large rocks and is TIME magazine's 2006 person of the year. Daniel has been working in the information security industry since 2004 and is a frequent speaker at conferences including Black Hat, DEF CON, Shmoocon, and SOURCE. Daniel does his own charcuterie and brews his own beer. Daniel's work has been included in books and college courses. Daniel also holds the noble title of Baron in the micronation of Sealand.
Agenda
11:30 – Networking
11:45 – Chapter Business Update
11:50 – Sponsor
12:00 – Presentation
12:50 – Q&A
Click here to access the promotional code for ISSA Members.
Chapter Meeting Location
Norris Conference Center
Located in: Northcross Mall
Address: 2525 W Anderson Ln #365, Austin, TX 78757
Phone: (512) 451-5011
Capitol of Texas ISSA Board
President:
Seth Robertson
Vice President:
Jackie Wilson
Treasurer:
Joe Stallings
Education:
Bob Cadenhead
Membership:
Henry Moreno
Recording Sec:
Laurel Marotta
Marketing:
Austin Cisneros
Correspondence:
Pradeep Nambiar
Operations:
Vern Williams
Sponsorship:
Josh Van Cott
Organizer of Capitol of Texas ISSA June 2019 Chapter Meeting