Description
Microsoft Office 365 Data Protection Strategies
Microsoft Office 365 can represent an excellent opportunity to improve collaboration and productivity in your organization. The myriad of workloads (apps), development tools, connectors and sharing options also represent a great way to leak data.
During this session we'll explore some of these opportunities to lose control of your data. You will also walk away with practical strategies for maintaining control, even if your budget isn't big enough to purchase a top tier license.
About Our Speaker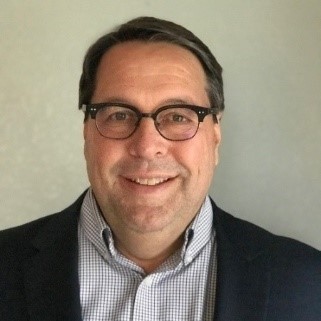 Rick Handley, CISSP
Data Security Manager
Schlumberger
Rick

Handley, CISSP and Data Security Manager for Schlumberger has been an Information security practitioner for 20+ years; his current focus is on classification and protection of digital assets. Other roles at Schlumberger include Integration Security Manager and Endpoint Security Manager.
Prior to Schlumberger he was Director of Network Security and Integration for Smith International.

Rick

has been a speaker at IBM Focus, InfraGard and ISSA Capitol of Texas. He is currently Treasurer for South Texas ISSA having served on the board since 2012.
Other interest include helping widows and orphaned women in Burundi gain crucial life and business skills, to the point where these women can lift themselves out of poverty and help their communities to grow. Check out https://hope4burundi.org.
Agenda
11:30 – Networking
11:45 – Chapter Business Update
11:50 – Sponsor
12:00 – Presentation
12:50 – Q&A
Early Registration ticket deadline is Wednesday, November 7, 2018
Late Registration deadline is Tuesday, November 13, 2018
Click here to access the promotional code. ISSA registration required.
Chapter Meeting Location

Norris Conference Center
Located in: Northcross Mall
Address: 2525 W Anderson Ln #365, Austin, TX 78757
Phone: (512) 451-5011

Capitol of Texas ISSA Board
President:
Seth Robertson
Vice President:
Jackie Wilson
Treasurer:
Joe Stallings
Education:
Bob Cadenhead
Membership:
Henry Moreno
Recording Sec:
Laurel Marotta
Marketing:
Austin Cisneros
Correspondence:
Pradeep Nambiar

Organizer of Capitol of Texas ISSA April 2019 Chapter Meeting