Description

Capitol Innovation Forum: Disrupting the School to Prison Pipeline
In some communities, students are spending more time in the juvenile justice system than a classroom. Zero-tolerance and other discipline policies negatively and disproportionately impact students of color, making them more likely to be suspended, expelled, and incarcerated.
Join panelists as they explore ways to disrupt the school to prison pipeline in Washington, D.C. and beyond.
Every month, the Capitol Innovation Forum provides a space for activists, social entrepreneurs, policy experts, and individual change makers to learn how innovation and technology can solve our region's most pressing social challenges. Forums feature panel discussions, artistic performances, design thinking exercises, and social media workshops to empower attendees to generate innovative ideas that drive social change. Each event features an artistic performance and light refreshments (including alcoholic beverages).
This event is an original production by Social Solutions in partnership with Impact Hub DC. This event is free for Impact Hub Members.
Jennifer Farmer: Communications Director for PICO National Network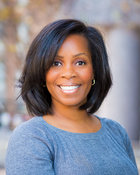 Jennifer R. Farmer is a leading professional in communications strategy. She has made her mark in social justice movements for close to 15 years having held a number of senior leadership positions with Advancement Project, the Service Employees International Union, SEIU District 1199 (WKO) and in the administration of former Ohio Governor (and current U.S. Senate candidate) Ted Strickland. She is the author of the forthcoming book, Extraordinary PR, Ordinary Budget (Berrett-Koehler Publishers), which will be released in the summer of 2017. Farmer currently serves as Communications Director for PICO National Network and is a member of the national advisory board for the National Center for State Courts' Community Engagement in the Courts project.
R. Daniel Okonkwo: Executive Director of DC Lawyers for Youth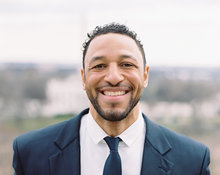 R. Daniel Okonkwo is the Executive Director of DC Lawyers for Youth and oversees DCLY's Youth Justice Project. He is a mayoral appointee to the Washington, D.C. Juvenile Justice Advisory Group as well as the Mayor's Safer, Stronger Advisory Committee. Daniel is a founding member and the former Board Chair of DCLY. Daniel has had extensive experience with youth in Washington D.C. While at Georgetown University Law Center, he was a student attorney in the Juvenile Justice Clinic and the head basketball coach and a tutor at the Maya Angelou Public Charter School. Daniel previously served as a board member of the DC Alliance of Youth Advocates and on the Executive Committee of the National Juvenile Justice Network.

Rahman Branch: Director of the DC Office of African American Affairs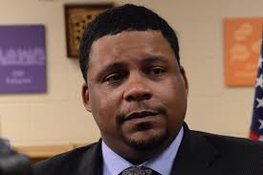 Rahman Branch joined the team of Mayor Muriel Bowser in February of 2015 as Director of the Office of African American Affairs. Motivated by Mayor Bowser's desire to ensure that the African American residents fully partake in the revitalization efforts that are underway in the city. Rahman is committed to enhancing opportunities for African-American residents, through unique partnership and new initiatives in government agencies.
Margaret Goff: Research Associate, Urban Institute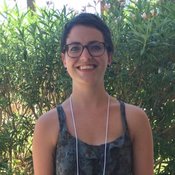 Margaret Goff is a research associate in the Justice Policy Center at the Urban Institute, where she focuses on incarceration, juvenile justice, and policing technology. She holds a bachelor's degree in youth advocacy (a major she self-designed) from Manhattanville College. Her undergraduate experiences working with local youth from heavily policed communities are what first piqued her interest in the criminal and juvenile justice systems. She has a master's degree in justice studies and social inquiry from Arizona State University, where she completed a thesis titled "Keeping Our Kids out of Prison: The Case for Restorative Justice in Schools." She also participated in the Humanities Behind the Walls program, teaching weekly courses to women incarcerated at Perryville Women's Prison.