About this Event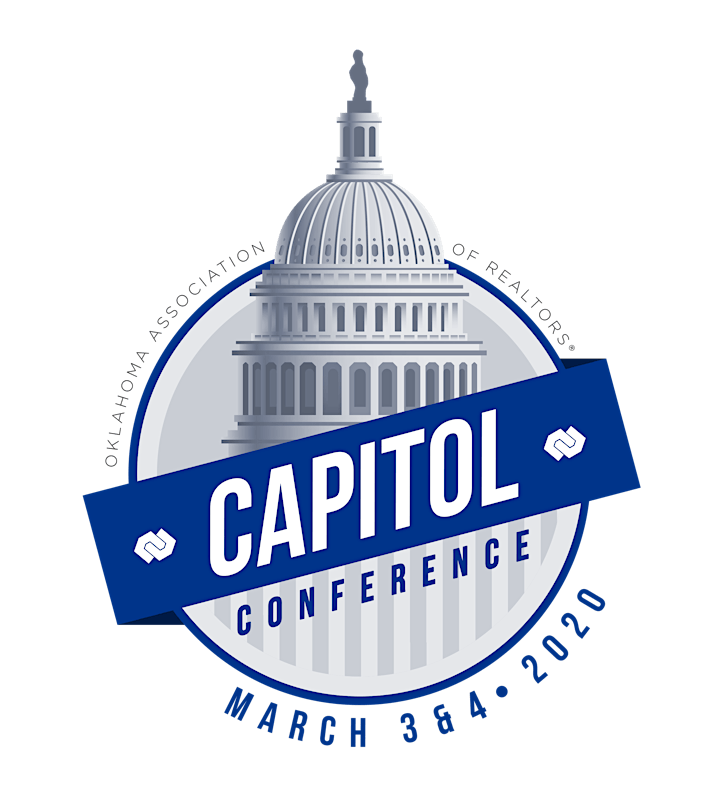 Join us on March 4 at the The Embassy Suites (OKC Downtown) and the Statet Capitol for a fun and informative afternoon where you will:
Watch the legislature in action
Share your views on the bills on which they will be voting
Personally thank your legislator
Enjoy an ice cream treat with peers and policy leaders
Network with REALTORS® from across the state
Top agents know the value of political involvement, and your influence is tied to the association's strength in numbers. Help us shape public policy to protect property rights for all Oklahomans at our annual Capitol Conference and REALTOR® Day at the State Capitol.
For more information or to book your room at the Embassy Suites, visit okrealtors.com/capitolconference.
SCHEDULE:
Tuesday, March 3, 2020
All meetings on 3/3/20 will be held at Embassy Suites Downtown Oklahoma City.
10:00 | Executive Committee Meeting (closed meeting)
12:00 | AE Meeting (closed meeting)
1:30 | OAR Board of Directors Meeting
3:30 | OK-RPAC Trustees Meeting (closed meeting)
6:30 | RPAC Major Investor Event*
*More information to come. Open to 2019 & 2020 Major Investors + 2020 Major Investor pledges who have completed $300 of their investment.
Wednesday, March 4, 2020
8:30 | Legislative Breakfast + Penel w/ Legislative Leaders
9:45 | Governor Kevin Stitt
10:30 | Local Issues Panel
11:15 | Federal Issues Panel
12:00 | Lunk + RPAC Awards
12:30 | Capitol Talking Points Session
1:00 | Bus to the Capitol
1:15 | Legislative Meetings
2:30 | Ice Cream Social
3:30 | Buses Leave Capitol