Description
In December 2017, we dusted off the infamous Capitol Bus Crawl concept and we are doing it AGAIN! Just like you asked for! The original route is back AND we have made it down & dirty in ALL the ways!
DC Eagle --> Philly's Bike Stop --> DC Eagle
ALL in ONE night!
Details:
5:00p - Check-in at the DC Eagle and let the merriment begin!
6:30p - Leave DC Eagle PROMPTLY! Continue the merriment up 95 to Philly
9:30p - 12:00a - Arrive in Philadelphia to hit up the Bike Stop and let the shenanigans carry on!!

2:30a - Arrive back at DC Eagle to continue the after party!
BALTIMORE Q&A:
1. There CAN be a stop in Baltimore at WHITE MARSH MALL on the return trip. Please let me know when you buy your ticket!
COST:
$50 Online with discount code;use DCEAGLE or BIKESTOP
$65 Online and at the door
Sponsors:
DC Eagle
The Bike Stop
American Brotherhood Weekend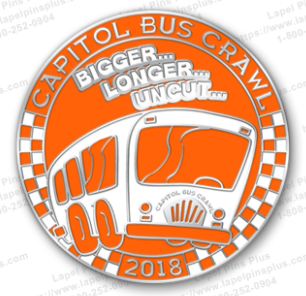 Online ticket sales END midnight on September 14th!


Benefitting:

100% Carter/Johnson Leather Library