Description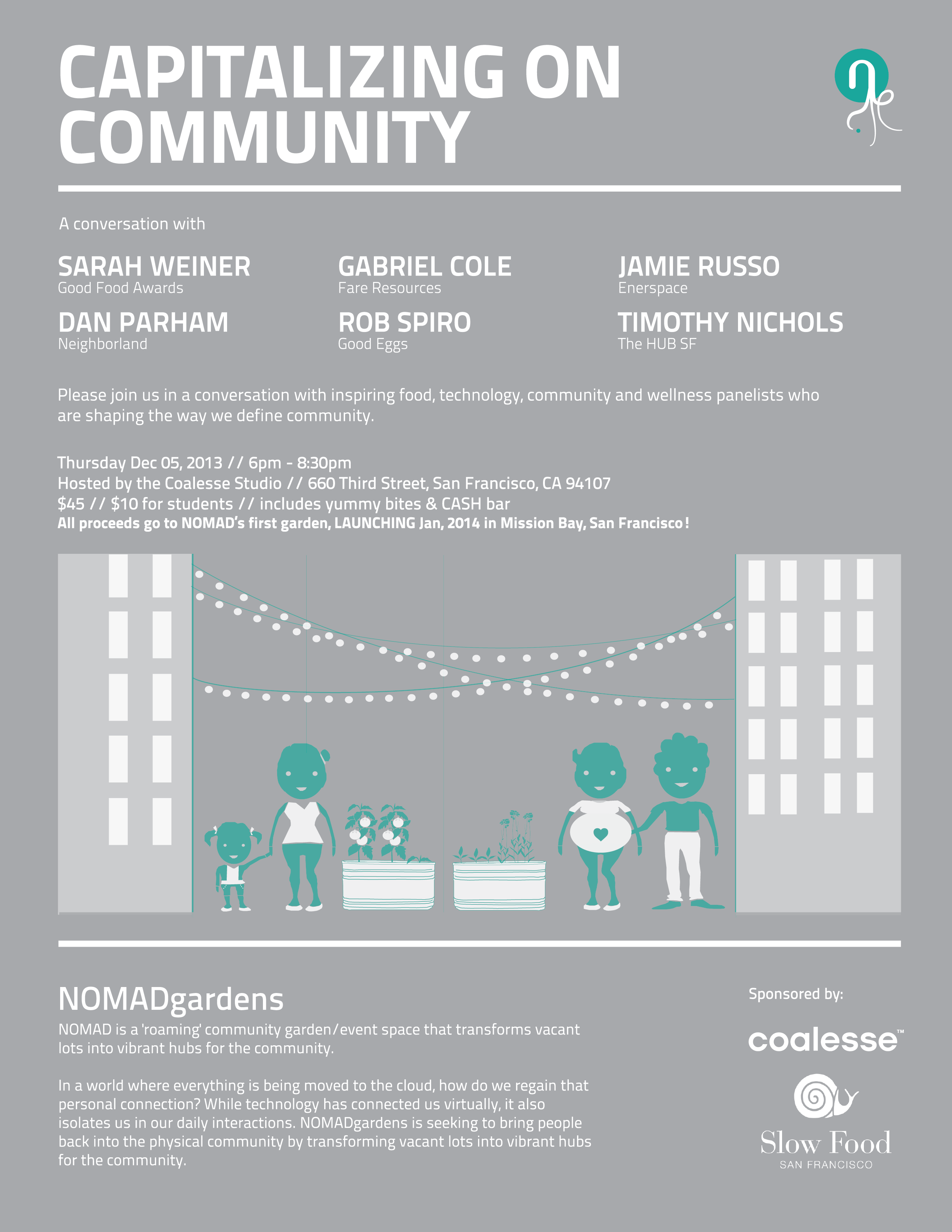 CAPITALIZING ON COMMUNITY
How are we redefining and reframing community in today's dynamic world and what does that mean for food, agriculture, technology and wellness?
In a world where everything is being moved to the cloud, how do we regain that personal connection? While technology has connected us virtually, it also isolates us in our daily interactions. NOMADgardens is seeking to bring people back into the physical community by transforming vacant lots into vibrant hubs for the community.
Moderator: Stephanie Goodson, Founder NOMADgardens
Urbanista and a lover of cities, Stephanie brings an understanding of the land development process from her 10+ years working in architecture and urban design. She values both sides of the equation, developing innovative win-win solutions that create economic vitality and build community. She founded NOMADgardens with the goal to create an inviting, educational place away from home and work that allowed her to grow food and meet her neighbors.
Along with working stateside, Stephanie spent two and a half years in England where she worked as an architectural and urban designer and traveled around Europe furthering her knowledge and love for cities and their complexity. She has a masters degree in architecture, is an award winning designer and runs her own design consulting firm, Urban Matters
www.nomadgardens.org